At Sole DXB last month, we stumbled across an interactive new read that celebrates female disruptors making moves across the sneaker industry. At the Virgin Megastore stand, we met with Nav Gill, author of 'She Kicks' – the newest coffee-table book that brings the untold stories of women's sneaker culture to life.
Celebrating the female creatives, entrepreneurs, executives and fans that are calling time on the boy's club, 'She Kicks' packs a powerful punch of the industry's power players at Nike, Adidas, Converse, StockX, and plenty more.
With a focus solely on the women who are and have always been driving sneaker culture forward, we spoke to Gill about her latest project, her thoughts on the sneaker culture today and how she'd express herself in a sneaker…
Welcome to Sole DXB! What are your thoughts on the festival?
I love it! I've never been to Sole before, but I've worked on projects with the Sole team and what I've loved about it is that they are an open, welcoming and inclusive team. They really thrive off the creative community and they give a lot back. They also bring the international community together in one place. It's an amazing thing for the region, and it's amazing globally for the culture.
What are your thoughts on the sneaker culture today?
The sneaker culture has always been built on community and what I love about it now is that the community is really opening up and is becoming way more inclusive. Within the sneaker industry, there's a lot of gatekeeping and it's a very male-centric space, but we're seeing a lot more gender-neutral silhouettes and female collectives coming up.
I feel like it's becoming much more supportive in that nature – an inclusive, inspiring space to be in and it's great to see how much it's been blown up in the past few years. There isn't one kind of sneakerhead anymore. When you think of that word, you usually think of a specific type of man and what's great now is that 'sneakerhead' can be applied to anyone. It's becoming more widespread and a part of everyday culture.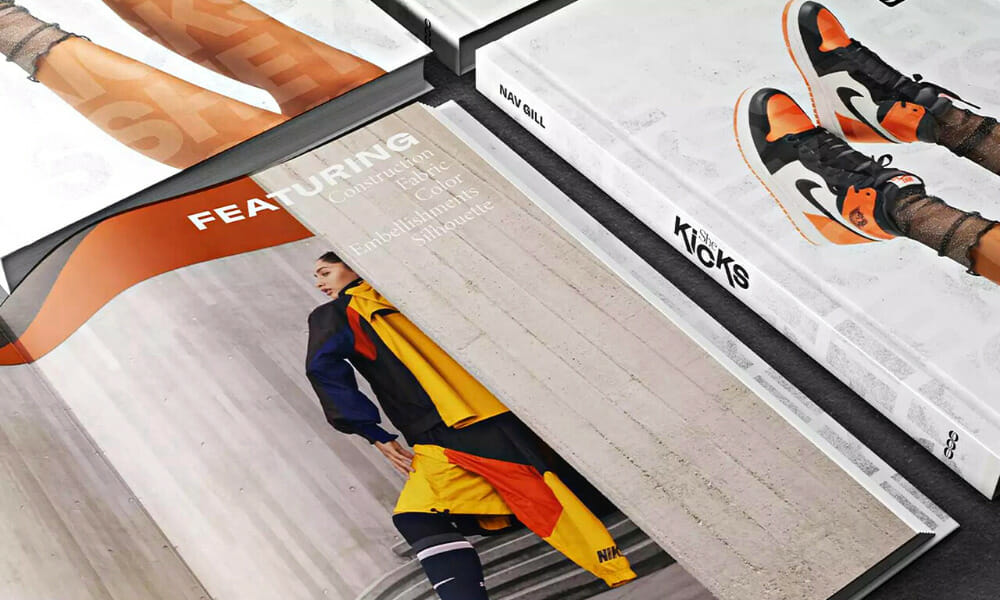 Can you tell us a little bit about She Kicks?
She Kicks is about women's sneaker culture. I've worked in the sneaker industry for longer than I'd actually like to admit (laughs) and what always struck me or my background as a journalist was that I was hearing about interesting women, and I got to interview loads of female designers. I was working specifically on female-centric stories, and I was really exposed to so many products and campaigns. And because I'm a reader and writer by nature, every time I looked at them for inspiration, what struck me was that there weren't very many women in the books.
Sometimes you may have one or two female voices in the books, but it was overwhelmingly male. And because I worked in the industry, I knew so many women that were killing it behind the scenes and doing incredible things, and I just wasn't seeing them represented in the books that I was reading, and that I wanted to read.
So selfishly, I wanted to create something that I wanted to see and what other people in the industry were interested to see as well. This is great because it's the first of its kind but also, there's so much ground to cover. I wish it was a million pages long because there are so many interesting stories that we uncover, and I think it goes to show the scale of impact the women have had in the industry that has just been overlooked for so long.
While you were doing your research, was it surprising to you at all?
It wasn't a surprise because I knew that was there and part of the reason why I wanted to work on this project. I knew the people existed but it was just that they haven't really gotten their chance to shine. What was surprising was getting to hear their stories and how a specific collaboration happened or how something was made. That was interesting to me and finding out more of the statistics on the number of female consumers in the sneaker industry and the power of the female dollar, which is in stark contrast to how many products we have available to us. I think getting the actual stats on that was quite interesting because when you have the numbers to back it up, it becomes really clear. But it wasn't a surprise to me that so many women were able to contribute.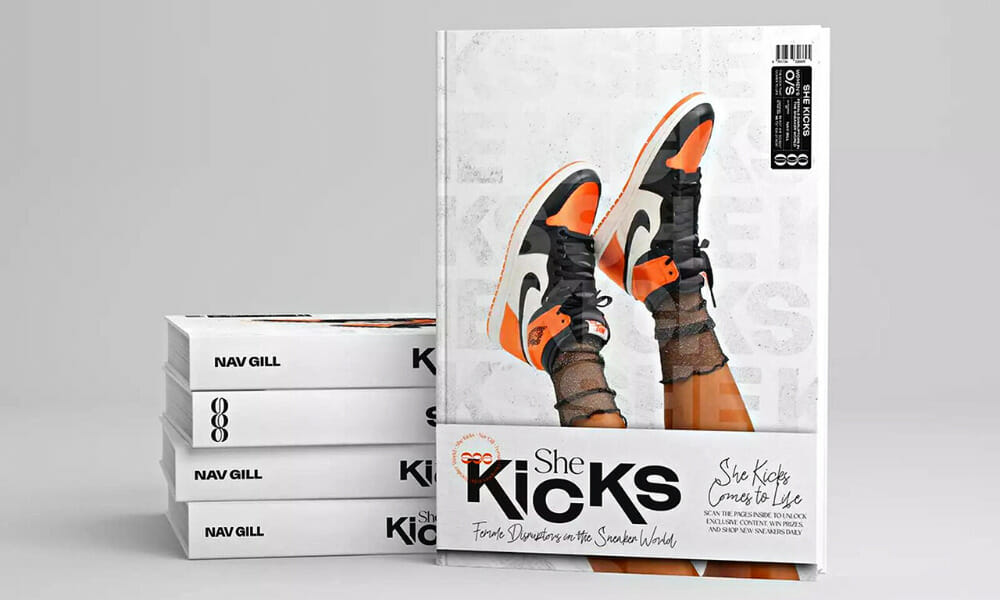 Was there a particular story that stood out to you?
Yeah. I think one, in particular, was when we featured the Melody Ehsani Air Jordan – it was an amazing shoe and a true expression of who Melody is as a person and an artist. What was most surprising was finding out the real story behind the shoe and hearing her story about how this shoe came to life. She worked on loads of collaborations before, but for her, she had a really tight deadline with this one. Every time she presented something, it just wasn't working and it was literally like they gave her a deadline and I can imagine the pressure of that. Melody and the designers came up with the shoe that we see – the one that has sold out in 8 hours – and I think what was really interesting is that often you don't hear the realities of the time crunch and the pressure constraints that designers and collaborators have. But, hearing how she was able to create something so coveted and so amazing, was really cool to see.
If you could express yourself in a sneaker, what would it be?
I have classic go-to sneakers. I always wear an Air Force 1 or 95's, but I think if I wanted to express myself in a shoe, I would want to do something a bit weirder. In the book, we have the Martine Rose Air Monarchs and they're kind of weird. Often when a designer has the chance to collaborate with the brand, you get to play with the fabric, the colour or switch up something. They don't often let you reshape a shoe because it's quite difficult and the process to do it is very time-consuming but what Martine was able to do was completely reshape the upper part. It was alien-looking, and when you see someone on the street with them, you have to do a double-take. If I were to express myself in a shoe, I would want to do something a bit offbeat.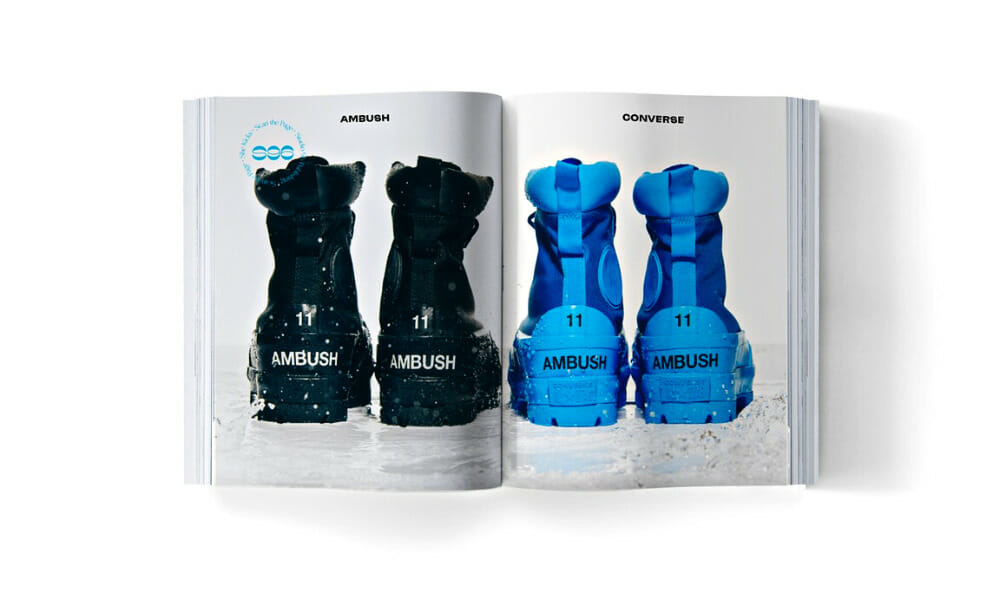 What's next for you?
We've been working so hard on this project! We have so many amazing stories in this book and there's more to tell. Knowing that there's a lot more storytelling to do in the industry, I think it's something I'm really motivated to go into and pursue as well.
She Kicks is now available at Virgin Megastore across the UAE and on VirginMegastore.ae.
ALSO READ: 'YVES SAINT LAURENT AT HOME', A NEW COFFEE-TABLE BOOK OBSESSION.