The moodboard. The first port of call when piecing together clues behind a fashion designer's collection. Often, you'll end up having to manically Google names of artists and objects, with some show notes and images backstage a repertoire of obscure references (say, a 70s photographer you'd never heard of, or an under-celebrated sculptor). Fashion, creativity and culture are not separate entities, they feed into one another.
One of Karl Lagerfeld's little-known loves? Coloured crayons. Sara Shakeel, the poster-girl of digital art, offers up glittery reflections of the fashion world. And, for spring/summer 2020, many designers took inspiration from 3D forms and ceramics (see Mary Katrantzou's garms, which riffed on Ancient Greek sculptures, or Rejina Pyo's proportions, inspired by glass blowing).
From hanging botanical prints, special polaroid's to flea-market-bought portraits, we called on some of London's favourite designers to share the much-loved art objects injecting energy into their homes.
ART SCHOOL DUO EDEN LOWETH AND TOM BARRATT'S HOME GALLERY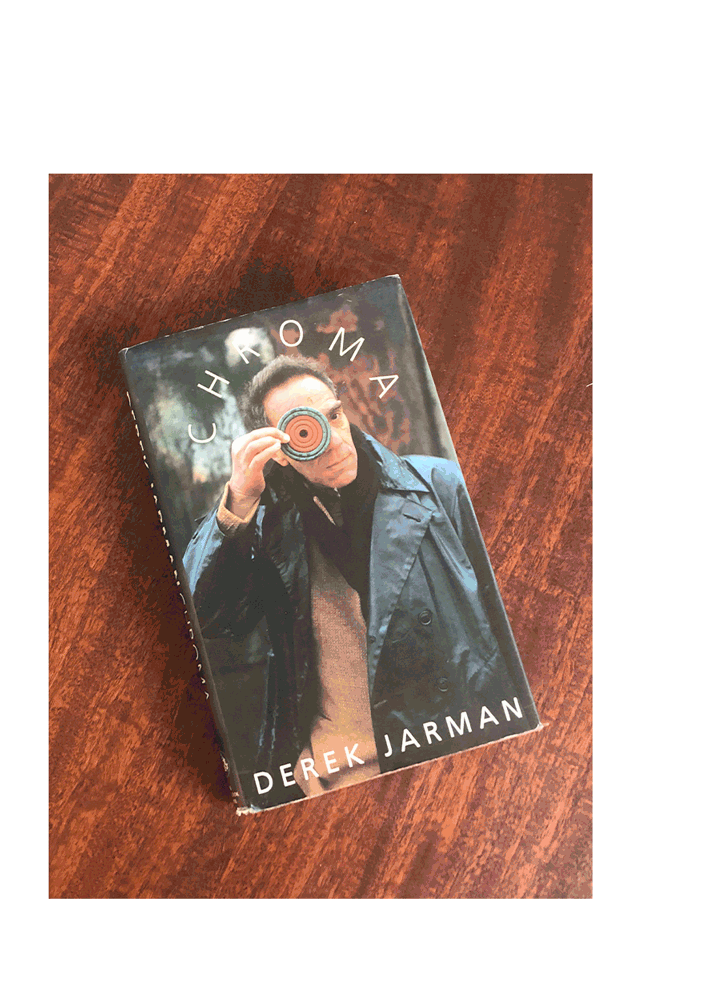 The polaroid… "This was taken in the Summer of 2018 on set for our first pre-collection, inspired by the life of our in-house muse Pippa Brooks. This shoot and the resulting collection signified a big moment for ART SCHOOL and a step in the right direction."
The influence… "The single most important artist in my life has been Derek Jarman – his work has influenced every collection, piece of writing and show I have done. It was this book, given to me by my ex-partner that started it all. An incredible diary on colour and a must-read."
The affirmation… "We salvaged this image (Powerful Human by Louise Gray) from the set of Louise's CIFF Copenhagen installation – it sits at the entrance to my apartment and projects positivity to everyone entering!"
The screen shot…"This small film scan is on loan to me from the wonderful Maggi Hambling, who I have had the great pleasure of collaborating with across our collections. It means a lot to me and sits on my desk around some of my most treasured possessions."
ASHISH GUPTA'S COLOURFUL DISPLAY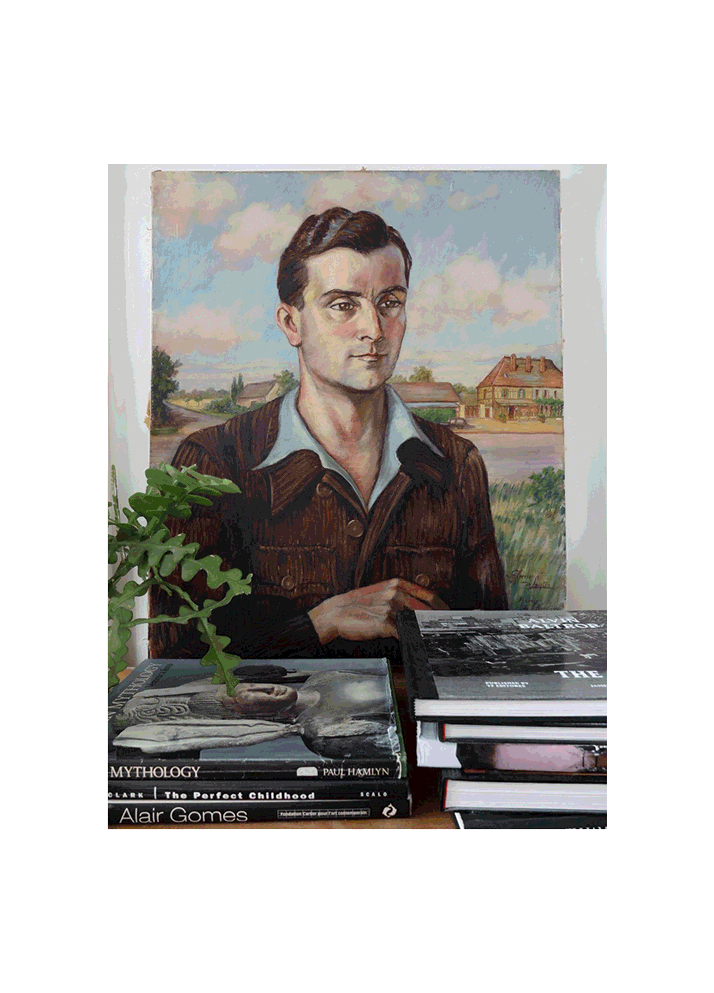 Word play… "I designed this 'Adult Toys' neon sign for a window display, at Browns' South Molton Street Store, a few years ago and got to keep it afterwards."
Natural beauty… "I bought a pair of glass paintings, circa 20th century, in India. I am told they are over 100 years old – they are very fragile, and I managed to break one on my way back home! Thankfully it has been fixed and it's back in its frame. The paintings showcase Shiva on a lion (known as 'Bhootnath' – King of Souls) and his son Kartikeya, riding a peacock with his consorts. I love the importance of birds and animals and nature in depictions of Indian deities."
Face time… "I've collected various 'heads' on my travels. I also have a portrait of a man, smoking, that I found in a flea market in Paris (dated 1945). And one of my favourite pieces of art in the house is a late 19th century oleograph print by Raja Ravi Verma, called 'Lakshmi.'"
ROSH MAHTANI'S TREASURE TROVE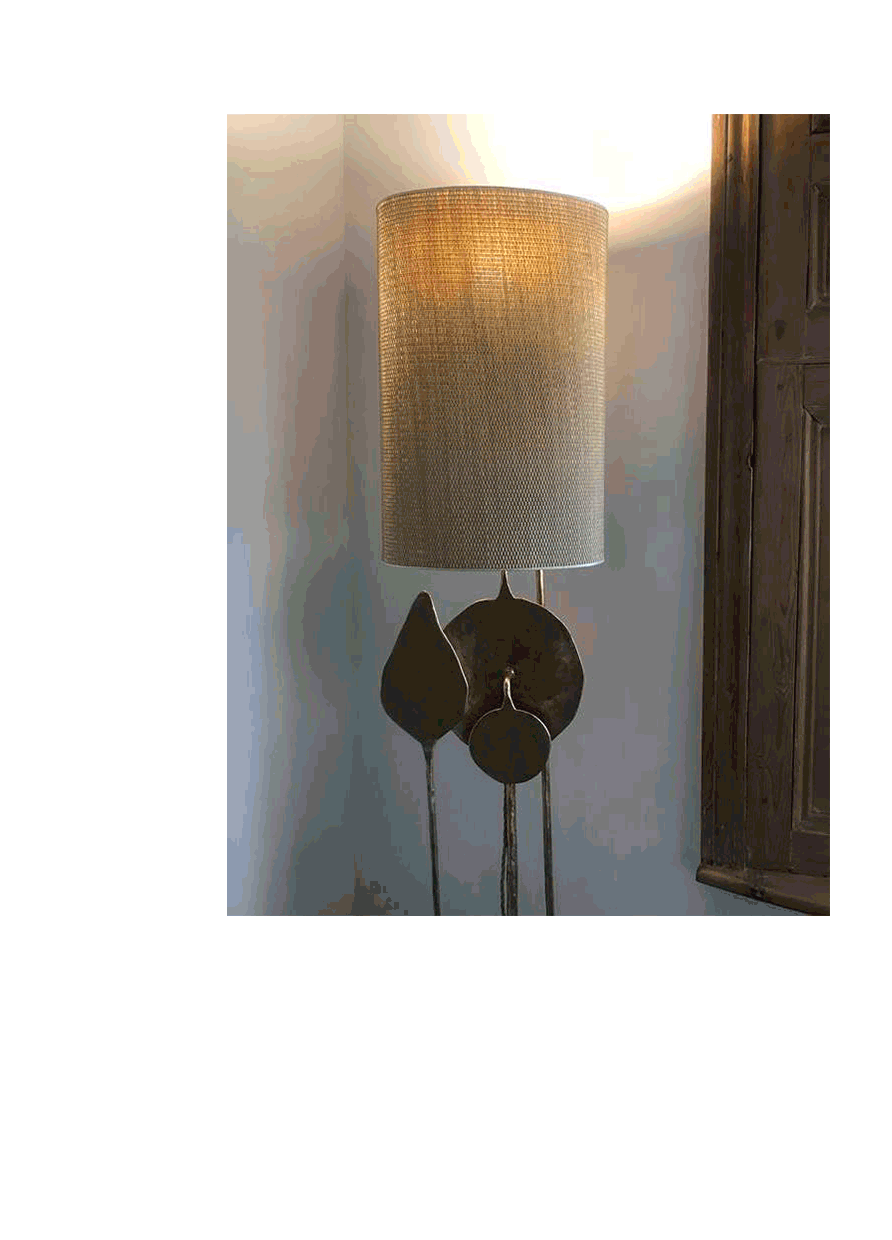 Hidden gems… "I just moved into my flat last month, so I'm in the middle of furnishing! The first thing I bought (before I closed the deal) was this floor lamp from Alfie's Antiques. It was a pretty momentous purchase, as it marked the beginning of a new era."
Jewel identity… "I absolutely love this sculpture that I bought in a flea market in Italy. I can only imagine where it came from and what it's seen: I have dressed it in necklaces to make me smile."
Lucky charms… "We received our homeware pieces just after Christmas, and it feels so special to have the Bearer of Fortune dishes and napkin jewellery on my dining table. I feel like I'm layering up the table in the same way that I do with jewellery. It's sort of a dream come true."
Sea now, buy now…"I have a shell that rests on my coffee table, it's come everywhere with me since I was at university, so it feels like an old friend."
ROBERTA EINER'S TROPI-COOL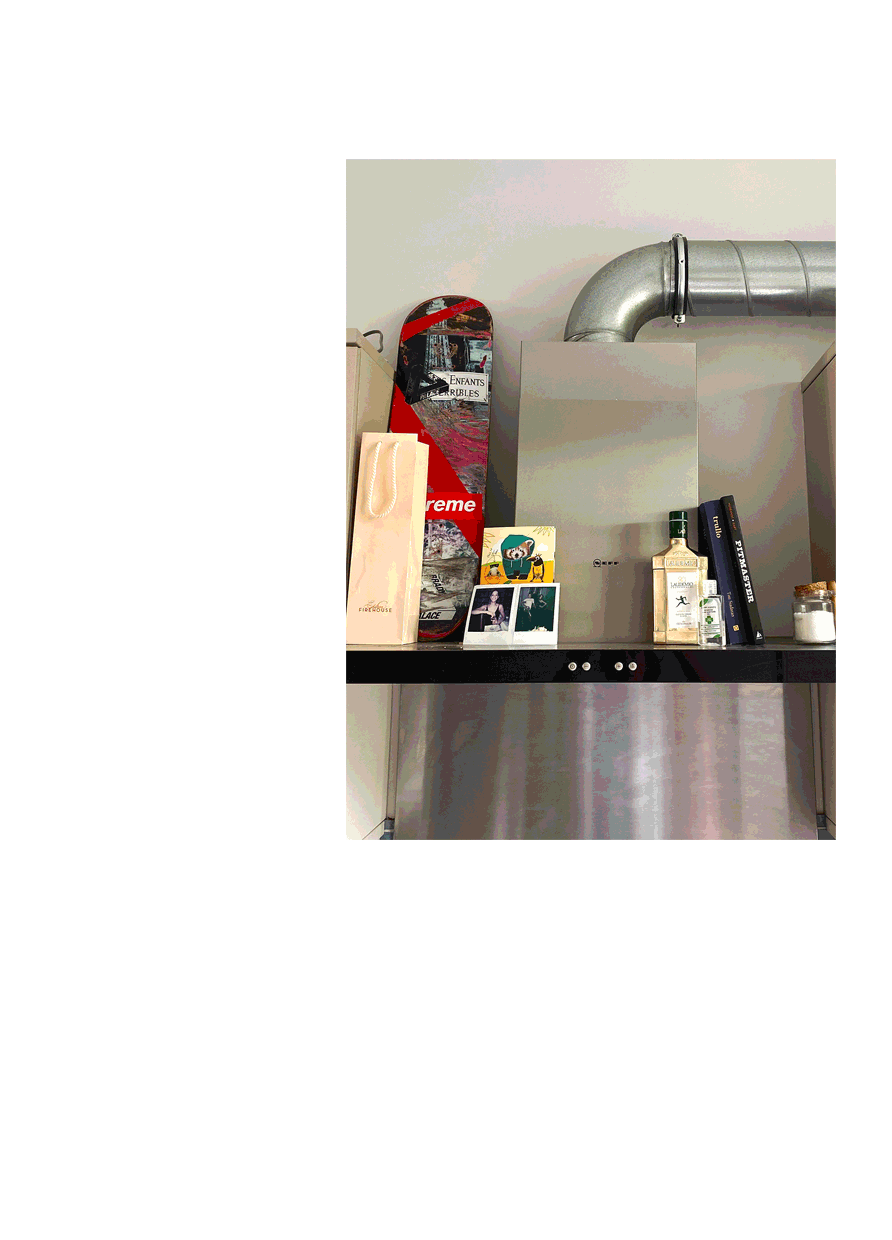 The painting… "Not many people know that frogs, lizards, geckos and crocodiles were my favourite animals when I was a kid. So when I got this old hand-drawn print of lizards it was instant favourite. Small, strange and wonderful."
The pink… "I've been 'fostering' seven paintings by friend and fellow Estonian, artist Martin Saar for few years now after his solo show in London. 'Strawberry lips' colour scheme had my name written all over it even before I knew what my brand's colour scheme was. Sometimes I think that maybe being around his painting this much has affected my early work more than I would like to admit!"
The pillows… "Pillowcases and flowers are both an art form for me. Getting fresh flowers every weekend and doing my own arrangements is a long-term tradition. Whenever I travel, I like to source arts and crafts for research and for home to remind me places I've been. I got these hand embroidered pillows from Mexico and my last trip to the Amazon rainforest (embroidered by Shipibo tribe shamans)."
EUDON CHOI'S MID-CENTURY MODERN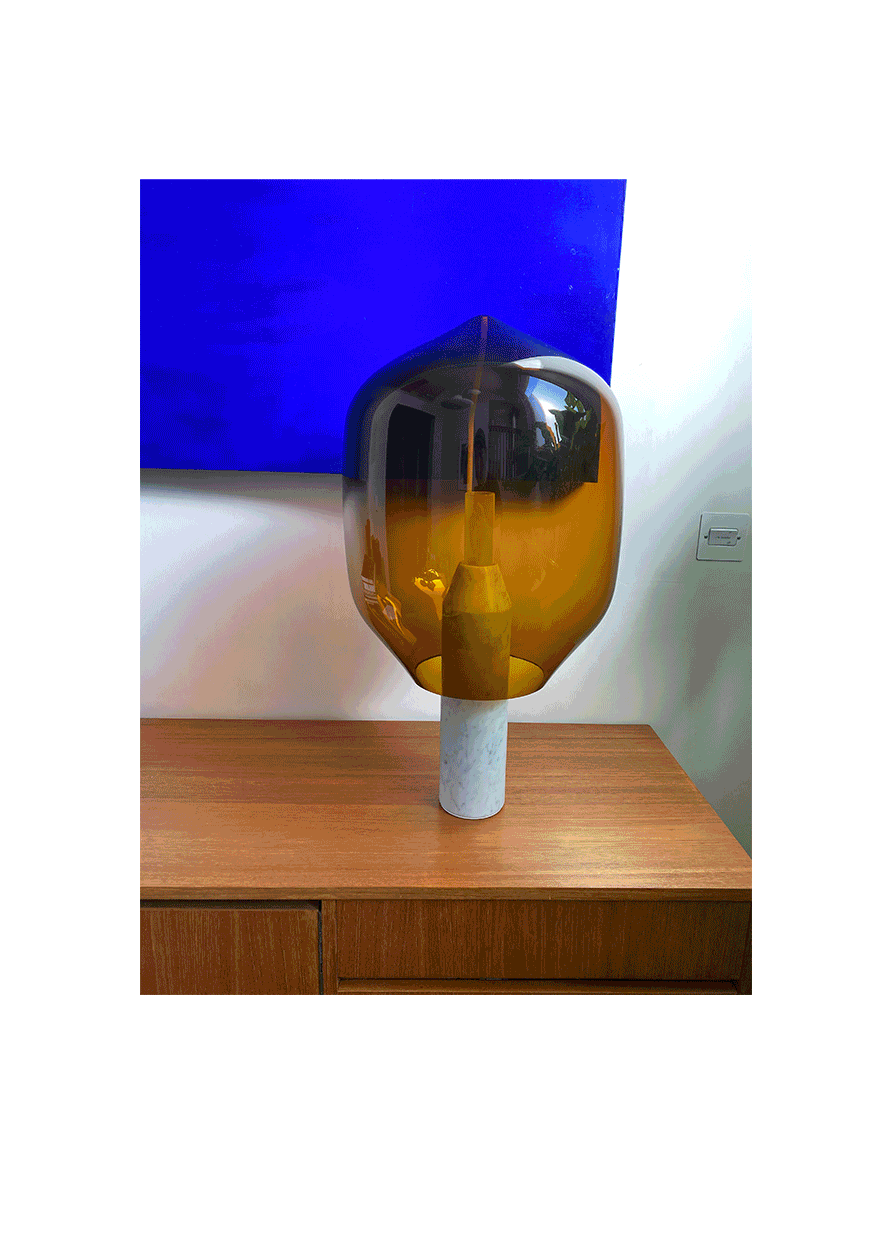 Shine bright… "The lighthouse lamp, designed by Ronan & Erwan Bouroullec for Established and Sons, is sculptural and minimalistic. I love the amber colour against the blue paining."
Lens on… "I got this black and white photo of from the late Jules Wright, who used to run The Wapping Project (I have so many memories of her). It's a picture of Lillian Bassman photographed in Charles James couture for Harper's Bazaar US in the 1940s."
Marigold mania…"It was a bit of project for me to decide all the different colours of the doors. Especially, in the middle of fashion week deadline! I find it so much more difficult to choose the colour for interior than fashion. Fashion somehow allows a freedom to go wild. But, with interiors you will be stuck with it for a long time so the decision had to be more carefully thought-through. I took the risk – went for a brave choice of colour. I love this wardrobe so much – our house is full of colours."
Objects of desire… "I have different ceramics and birds by Eames studio, as well as wooden dolls Alexander Girard. I also love my VItsoe Shelving – designed by Dieter Rams. I installed them on one wall in the dining area and showcase a lot of design objects on them. It's great when it becomes part of dinner conversations whenever I invite people over!"
---
BURO.LOVES.
First published on Buro247.com.
Now, discover how Suzi Fadel Nassif took her art way beyond the canvas during Ramadan.