For the past several months, the defamation trial for Johnny Depp and his ex-wife Amber Heard has been all the world's been talking about and ever since winning his lawsuit against Heard, the actor continues to circulate the news headlines – but we're not complaining.
The Pirates of the Caribbean actor seems to be doing pretty well following the trial as he announced a return to the music industry by launching a music album with Jeff Beck, and now, he's the talk-of-town again as he just made a fortune selling art. For a whopping $3.6 million dollars, Depp sold his collection of artworks, titled 'Friends and Heroes', featuring bold portraits of people that have inspired him such as Al Pacino, Bob Dylan, Elizabeth Taylor, and Keith Richards.
The artworks, which were made up of 780 prints, were sold through the Castle Fine Art gallery in London and sold out within hours. The actor also shared a statement on his artwork through the gallery, saying: "I've always used art to express my feelings, and to reflect on those who matter most to me, like my family, friends, and people I admire. My paintings surround my life, but I kept them to myself and limited myself. No one should ever limit themselves."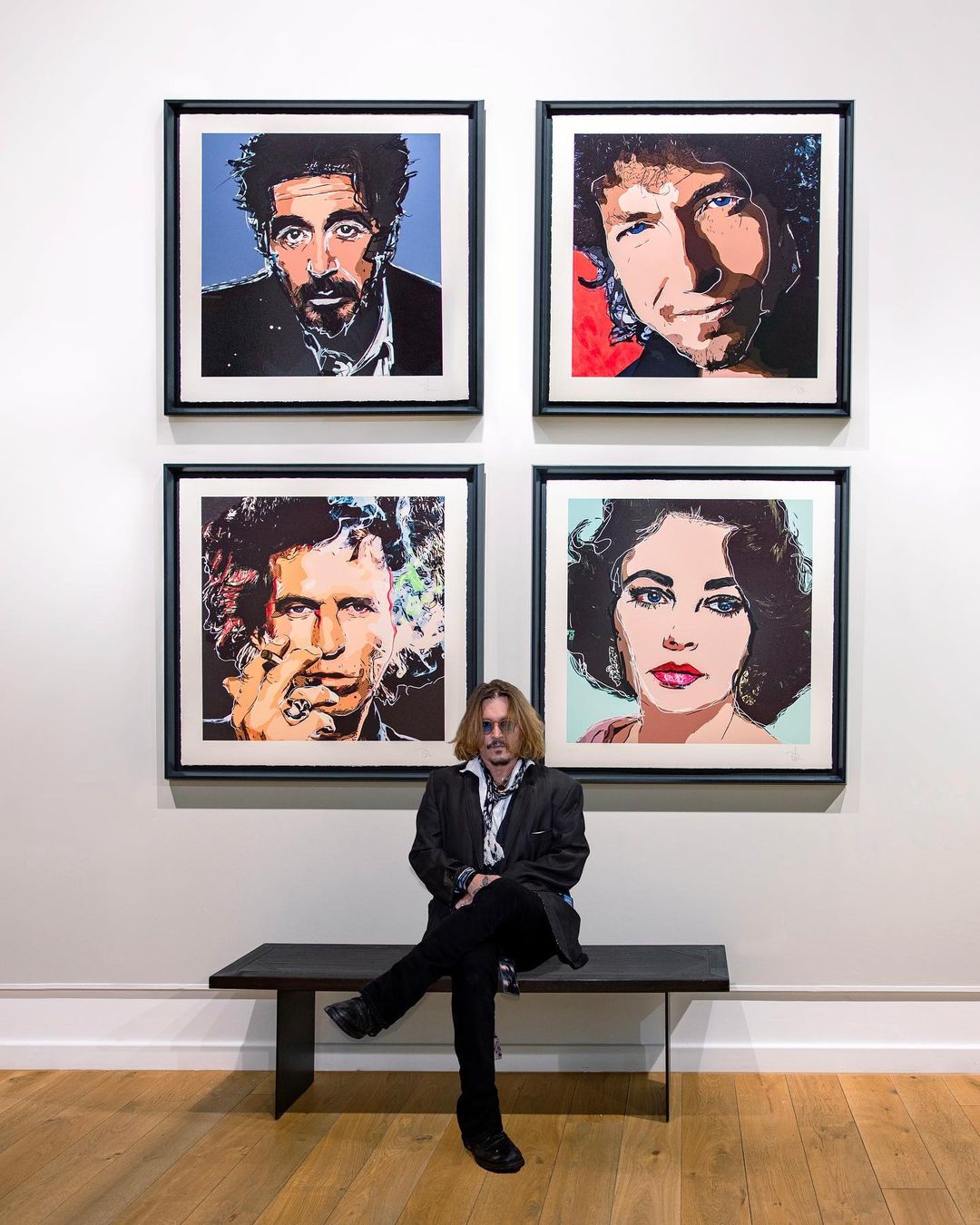 ALSO READ: COFFEE TABLE BOOKS WE RECOMMEND FOR AUGUST.