Whilst the runway is undoubtedly a leading source of trends, Instagram has emerged as an equally powerful front runner when it comes to influencing our daily lives. Particularly when it comes to beauty.
The newest trend taking the platform by storm is jelly nails. Also known as 'see-through nails' or 'glass nails' the trend was first started by Kylie Jenner (because, who else?) after the budding billionaire posted a photo of herself with the '90s-esque talons. Now, there's just shy of 4,000 posts dedicated to the translucent trend.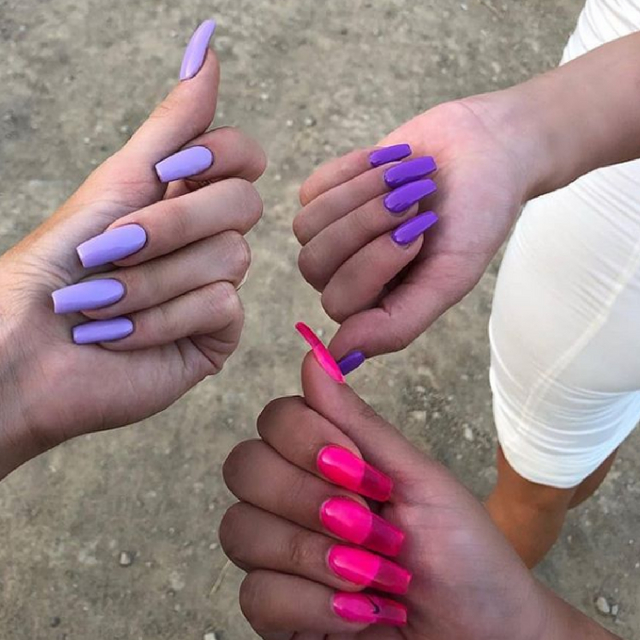 The trend is best finished in an eyepoppingly bright hue — Jenner opted for fuchsia pink but the internet has also road tested fluoro yellows, blues, oranges and just about every other colour on the rainbow. Glitter-filled varieties are also gaining popularity.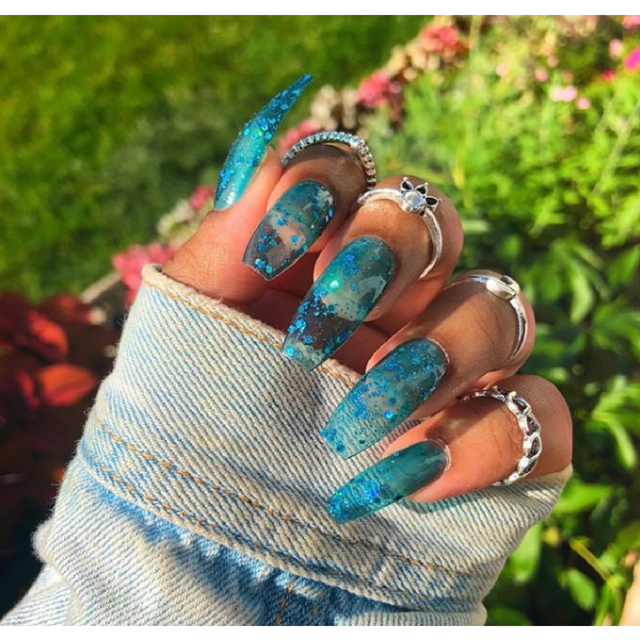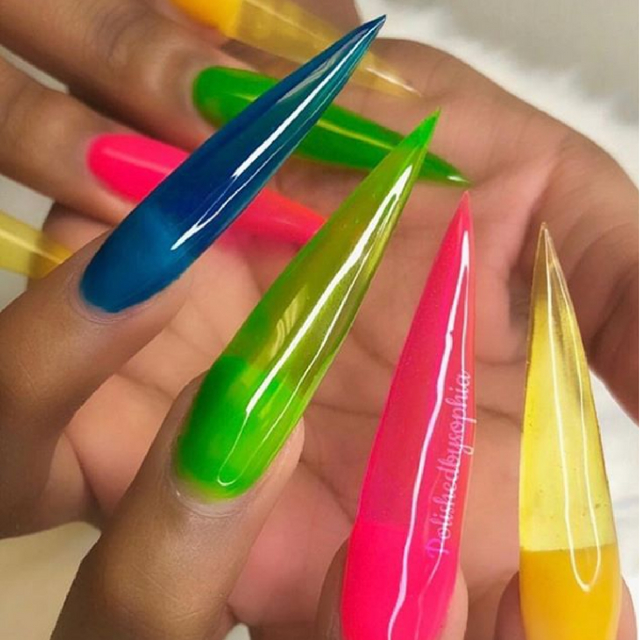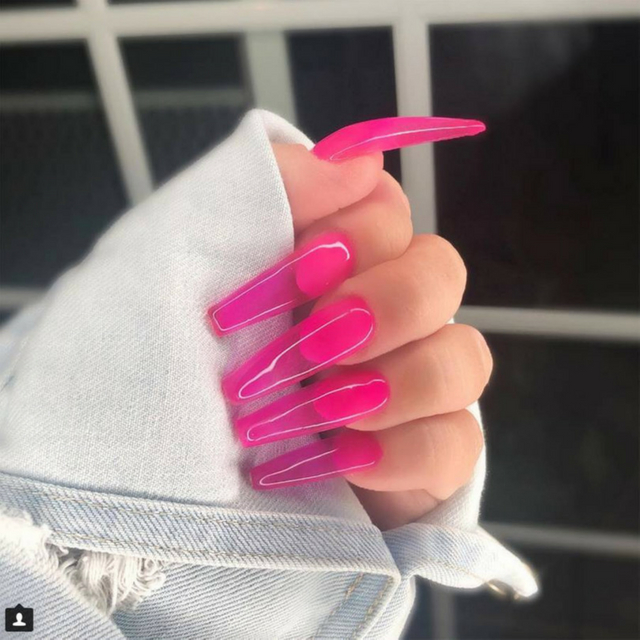 If you're keen to try the trend, simply apply a thin layer of your chosen polish to the tip of the nail. Et voila, your talons are on trend.
Are you ready for this jelly?
Now, find out which celebrity makeup artist-led brand is now worth more than Kylie Cosmetics.