It's been a big week for fragrance. First, Calvin Klein launched its first new female fragrance in 13 years and then Britney Spears, the OG celebrity perfumer, went ahead and released her 24th fragrance, a unisex scent called Prerogative. Now, Kim Kardashian West's new trio of fragrances has hit the headlines for a fairly impressive reason.
Kim released her three newest fragrances — Kimoji Cherry, Kimoji Peach and Kimoji Vibes — on Tuesday, and according to TMZ, the reality-star-turned-business-mogul made a whopping $USD5million (roughly Dhs18.3 million) in five minutes.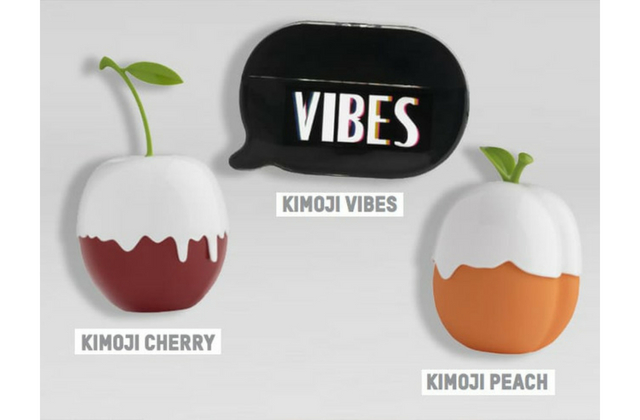 The figure is made all the more impressive when you consider the fact that Kim spent no money on advertising, instead using her social media account to promote the fragrances and sending candy grams to her famous friends, including Drew Barrymore and Busy Phillips.
It's not the first time KKW has experienced this kind of hysteria — her last fragrance launch generated USD$10 million (roughly Dhs36.7 million) in one day alone.
You know what they say, another day, another million dollars.
Now, find out which celebrity makeup-artist led brand is now worth more than Kylie Cosmetics.