If you're a makeup addict, or simply just enjoy perfecting your base, chances are you have a Beautyblender (or five) in your makeup kit. The sponges have revolutionised makeup application in the 11 years since the company was launched, and now, it's branching out into new territory.
According to WWD, Beautyblender is launching a foundation called Bounce which has "a whipped liquid formula [and] a matte finish." The brand's founder Rea Ann Sila came up with the idea on a shoot a decade ago, but decided to focus on the sponges themselves. Now, the line is ready for release, with a launch slated for next week.
The foundation is available in 32 shades and features a plastic palette on one side that the product is dispensed into. Speaking with WWD, Sila explained the function is "to stop [people] using the back of their hands and making their hands dirty with their makeup." She added, "You have more control when you put it in that dish; you can bounce it away without overapplying. I wanted to bring this concept of play and ease of experiment to the consumer so it made sense for me to turn the bottle sideways and make it a palette." The formulation contains hyaluronic aid and white birch extract "to try and even skin tone and texture," meaning the foundation works hard whilst it's on your skin.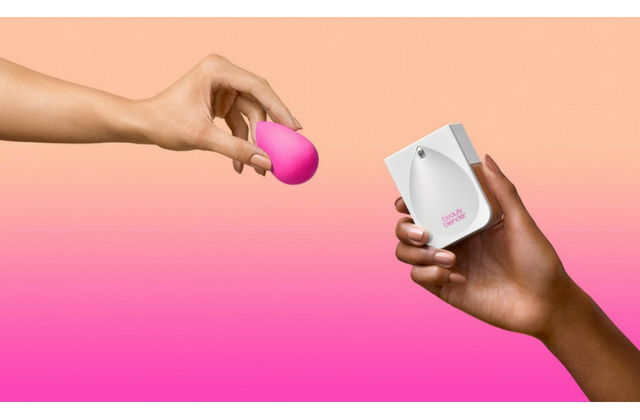 Bounce Foundation by Beautyblender will launch on Sephora US's e-commerce site on July 24 before landing in stores on August 10. It will then be available in the Middle East in Sephora stores "in the coming months" as per WWD.
Now, discover six celebrity makeup artist-led brands to shop now for A-list application.