Overnight, Dior's Maria Grazia Chiuri digitally delivered this season's first physical show for Cruise '21 and the clothes were a celebration of craftsmanship and heritage.
Staged right in the city of Lecce, the twinkling show space (which took 12 days to assemble) was the backdrop for the 90-look collection as creations paraded down highlighting local artistry, rich embroidery and a poetic tribute to Puglia.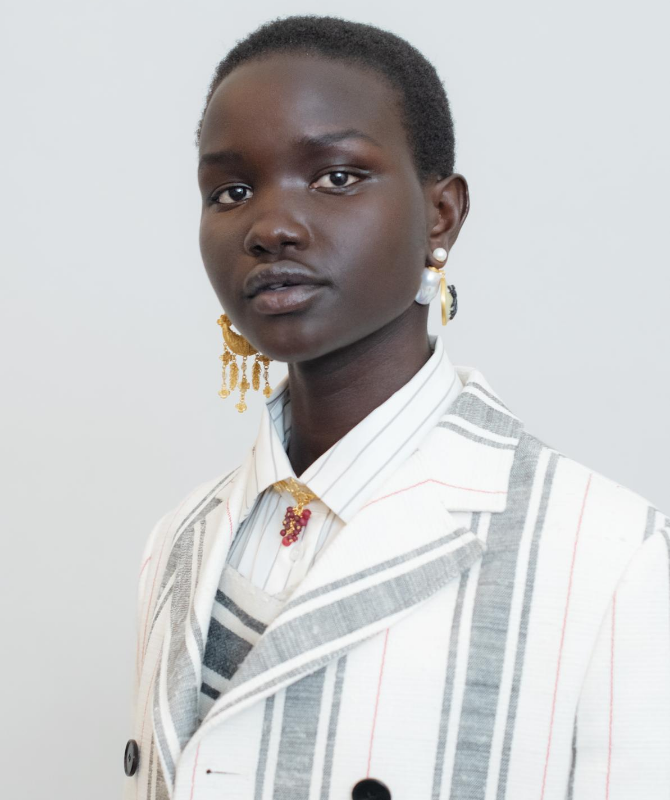 To complete the overall look, Peter Philips, the Creative and Image Director for Dior Make-up, worked his magic to create a completely natural and luminous beauty look — a subtle perfection to compliment the sartorial looks.
Using the Dior Show Backstage collection, Philips applied soft neutrals and enriching products to achieve the Cruise looks. "For this young woman with ultra-natural beauty," explained Philips. "I favoured a luminous and transparent complexion as well as a slightly underlined, subtly intensified eye."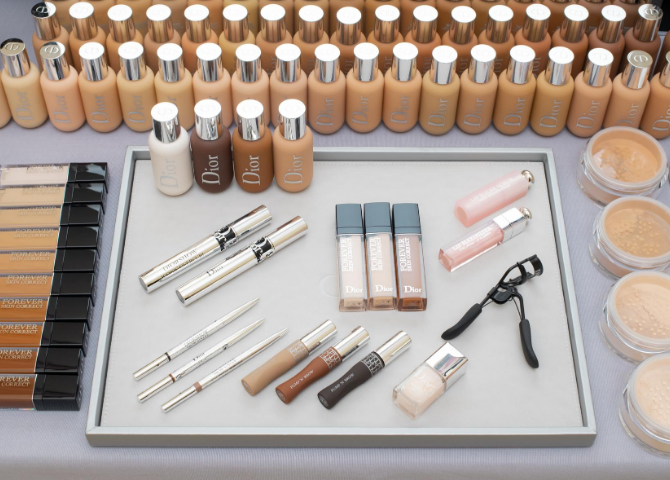 Below, the beauty maestro breaks down how you can achieve the look at home…
For the complexion:
"An ultra-natural complexion prepped first of all with the routine of Capture Totale C.E.L.L Energy Super Potent Serum followed by Capture Totale C.E.L.L Energy Face Cream. I followed this with Dior Backstage Face & Body Primer 001 Universal, which evens out the complexion, blurs any flaws and ensures perfect wear for Dior Backstage Face & Body Foundation, that I chose in shades matching each skin tone. To finish, I used the Dior Forever Skin Correct, which comes in a variety of shades allowing light touch-ups that are completely imperceptible."
For the eyes:
"To intensify the eyes while still looking natural, I curled the eyelashes then coated the upper row with the new Diorshow Iconic Overcurl 090 Black. This meant I could 'open' the eye up without any overdone effect or any overloading. Then I worked on the eyebrows, matching their tone with Diorshow Brow Styler and Diorshow Pump'N'Brow. Disciplined and discreetly emphasized, they need to look natural while adding strength to the eyes."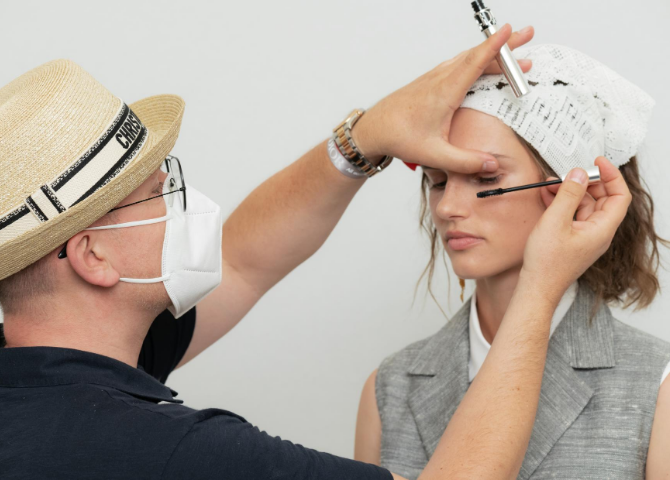 For the lips:
"To obtain a natural plump effect, lips were prepped with Dior Lip Sugar Scrub 001, which smooths them, then heightened using Dior Lip Maximizer 001 Pink, and I blotted the shine with a tissue."
For the nails"
"Nails were enhanced with a natural shade in Dior Vernis Muguet."