In a world where influencers have now dominated our Instagram feeds, chances are, you've probably seen Saudi-born model (who goes by the name Roz), appear on your scroll. Recognised for her platinum locks and sense of style, Roz has bagged herself a whopping 11 million followers on the social media platform, eventually landing her gigs to front some high-profile campaigns. Case in point: she's just been named as the new regional face of Kat Von D's latest product launch.
Synonymous with bold, cruelty-free products and vivid colours, Kat Von D's new product, the True Portrait foundation, is the brand's first-ever medium coverage formula that is injected with high-performing nutrients to allow the liquid to stay and move with you.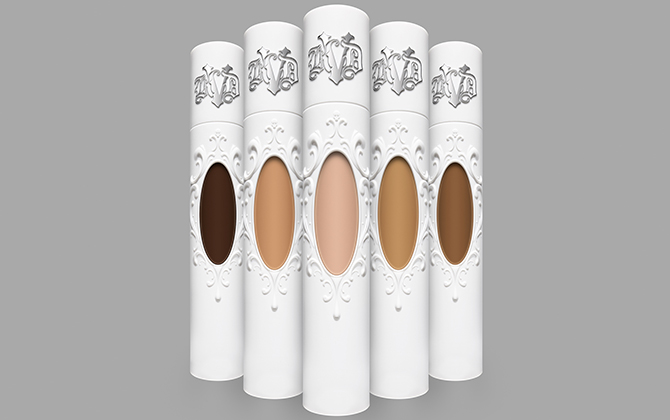 For the region, that's where Roz comes in as she represents the brand by fronting one of 40 shades of the new formula.
"Roz is living her childhood dream of being an international model and breaking the boundaries of fashion and beauty in the region. Her strong personality speaks the brand's DNA of bold beauty, passion and perfection," the brand said in a released statement.
Kat Von D's new product is now available in Sephora stores across the Middle East.
Now, find out which fashion brand Kylie Cosmetics is teaming up with next.