Just last month, Louis Vuitton announced the launch of a new series of fragrances dedicated entirely to men for the first time in the maison's history. Now, the highly-anticipated male fragrances have hit shelves and the brand is celebrating with two dedicated pop-up stores in Dubai and Kuwait.
Located in The Dubai Mall (just outside of Level Shoes) and in The Avenues, Kuwait, the pop-ups display the five new fragrances — L'Immensitè, Nouveau Monde, Orage, Sur La Route and Au Hasard — as well as its oud perfume called Ombre Nomade and accessories including monogrammed travel and fragrance cases.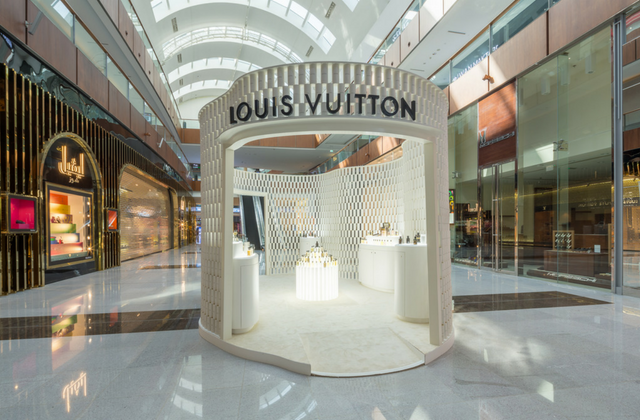 Master Perfumer Jacques Cavallier Belletrud was in Dubai this week to celebrate the launch of the pop-up and told press what he liked about the Oud fragrance in particular, explaining that it took two years to find the right quality oud. "What I like about oud is the balance of woodiness and aromatic notes. I know that oud is not just an oil but a part of the Middle East culture." He added that he wants consumers to feel something with these fragrances saying, "We are living in a very digital world and I want people to feel connected to the Earth."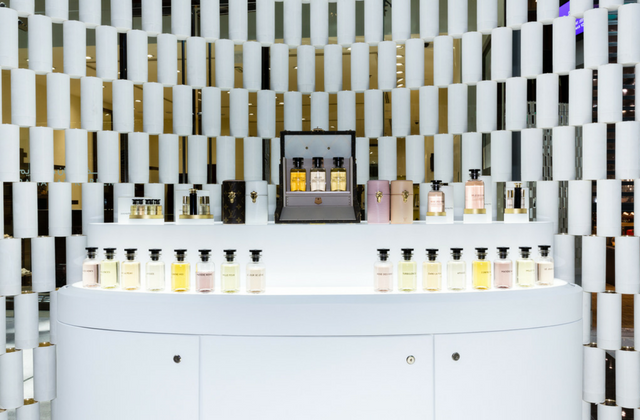 The fragrance pop-ups are open now until June 17 in Kuwait and June 24 in Dubai.
Now, discover the brand's limited edition capsule collection to celebrate the upcoming FIFA World Cup.