Prepare to be enraptured by an epiphany of mattes, heavenly hues that tantalize the senses and transport you to a world beyond. Step into the realm of celestial beauty with the Celestial Nirvana eyeshadow palettes, where molten sparkles and gleaming metallics converge in rich, one-stroke intensity. Experience the ultimate in transcendental artistry, available exclusively to the celestial visionaire. Featuring five celestial hues in three ultra-smooth finishes, this beautifully curated quintet allows you to sculpt, smoulder, illuminate and sparkle with sublime silk mattes, shimmering foils, and mesmerizing metallics. The luxuriously blended layers of multidimensional color are effortlessly applied, providing opulent opacity in a single stroke, and creating an otherworldly effect that is simply divine.
Enter a realm of legendary artistry and achieve makeup nirvana with 18 Ways to Slay. Enrapture and entice with a heavenly selection of 18 all-new captivatingly creamy textures that effortlessly deliver elegant effects. Explore the infinite possibilities of this curated spectrum, featuring silky mattes perfectly coordinated with gleaming metallics, luminous shimmers, and satin frosts. From sophisticated to subversive, create an endless wardrobe of luxe looks with advanced formulas that blend and build superbly. Each shade has been meticulously tested on set, on the red carpet, and on the runway to flatter every skin tone, ensuring that your makeup game is always on point. Get ready to slay with 18 Ways to Slay!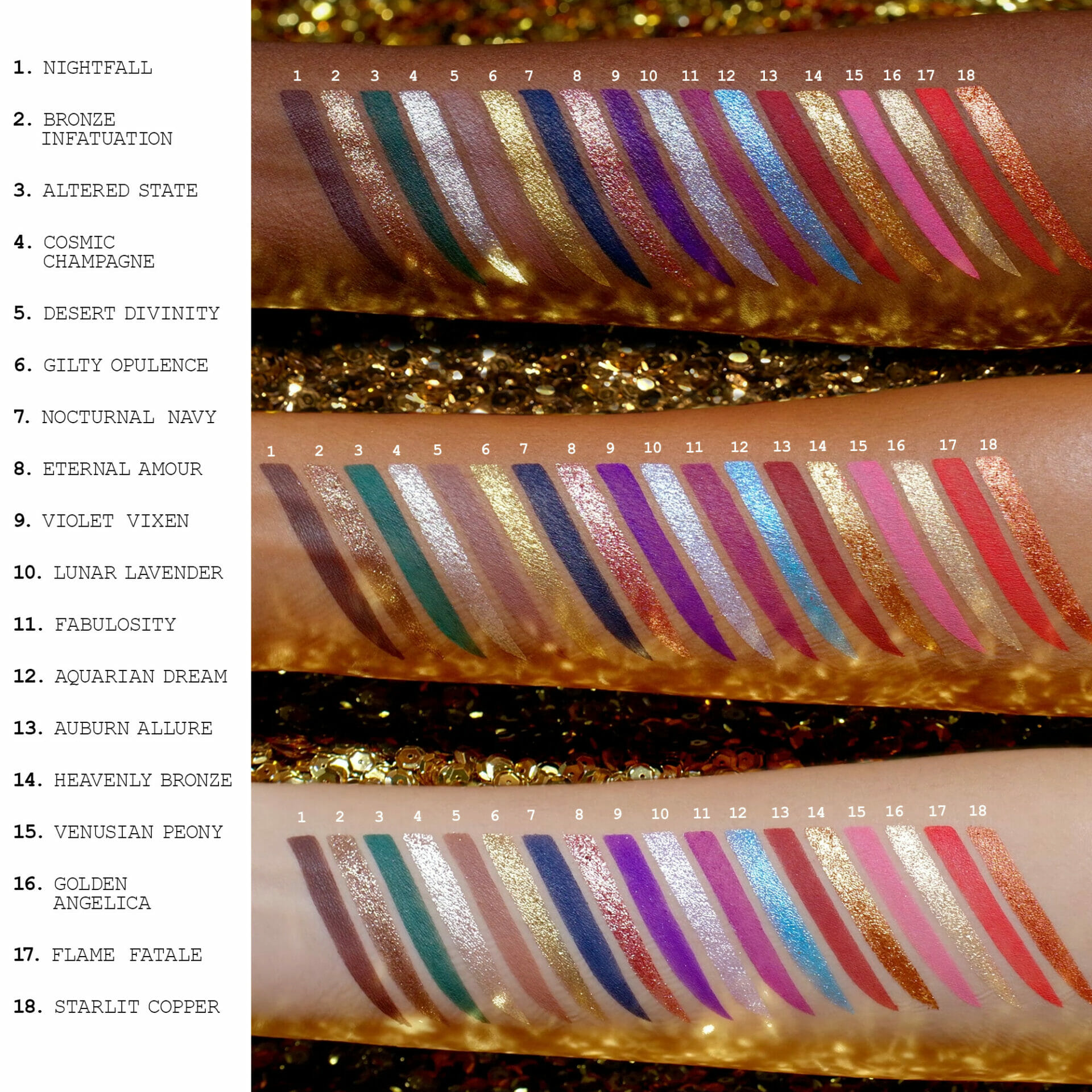 ALSO READ: 5 ARAB DESIGNERS PROVE LESS IS NOT BORE THIS RAMADAN.