Ultimately, caring for your skin is simply personal – the realm of beauty is a daunting space on its own but once you've conquered what works for your skin, there's only going up from there. Luckily, we've come across a new product that transforms your entire beauty routine in the best way possible. Enter Beautifect.
The brainchild of Dr Tara Lalvani, a British dental surgeon turned entrepreneur, Beautifect has become a go-to label for beauty gadgets and storage solutions for your skincare and makeup products. Although only founded in 2020, it has already garnered a cult following and immense popularity due to its game-changing system. With luminous lighting, a distortion-free mirror and smart storage, the Beautifect Box is the most efficient and elegant solution for applying, carrying and storing makeup.
Below, we speak to the Founder and CEO to discuss the revolutionary product, advice for anyone starting a beauty brand and Middle Eastern beauty.
Could you tell us a little bit about your background?
I was looking for a product, not a business. I couldn't find it anywhere and I thought, "this needs to exist!" I have always been a huge beauty lover and born from my own need for something better, I set out on a mission to design and create the revolutionary Beautifect Box. I came from being a dental surgeon and had a vision of something entirely different – I never let my past define my future, and that's why Beautifect exists today! I truly believe you should never limit yourself but follow your dreams, make big goals and be your own biggest motivator. Every product has to be created by someone, why not you or me?
Could you please introduce us to the Beautifect Box?
Beautifect Box is your chic portable dressing table that lets you get ready in comfort wherever suits you best, all whilst achieving a better result in less time and with less effort. It is the essential beauty must-have with the best lighting in the industry allowing you to see true to life colours and shades so you can be sure to create a flawless finish and avoid any makeup mishaps.
Harnessing the latest advances in technology and engineering; the Beautifect Box is a first of its kind product that effortlessly enhances your daily routine.
There is no better way to do your makeup every day. Innovative technology, premium craftsmanship, and an empowering mission to make women's lives easier are the heart of everything Beautifect does.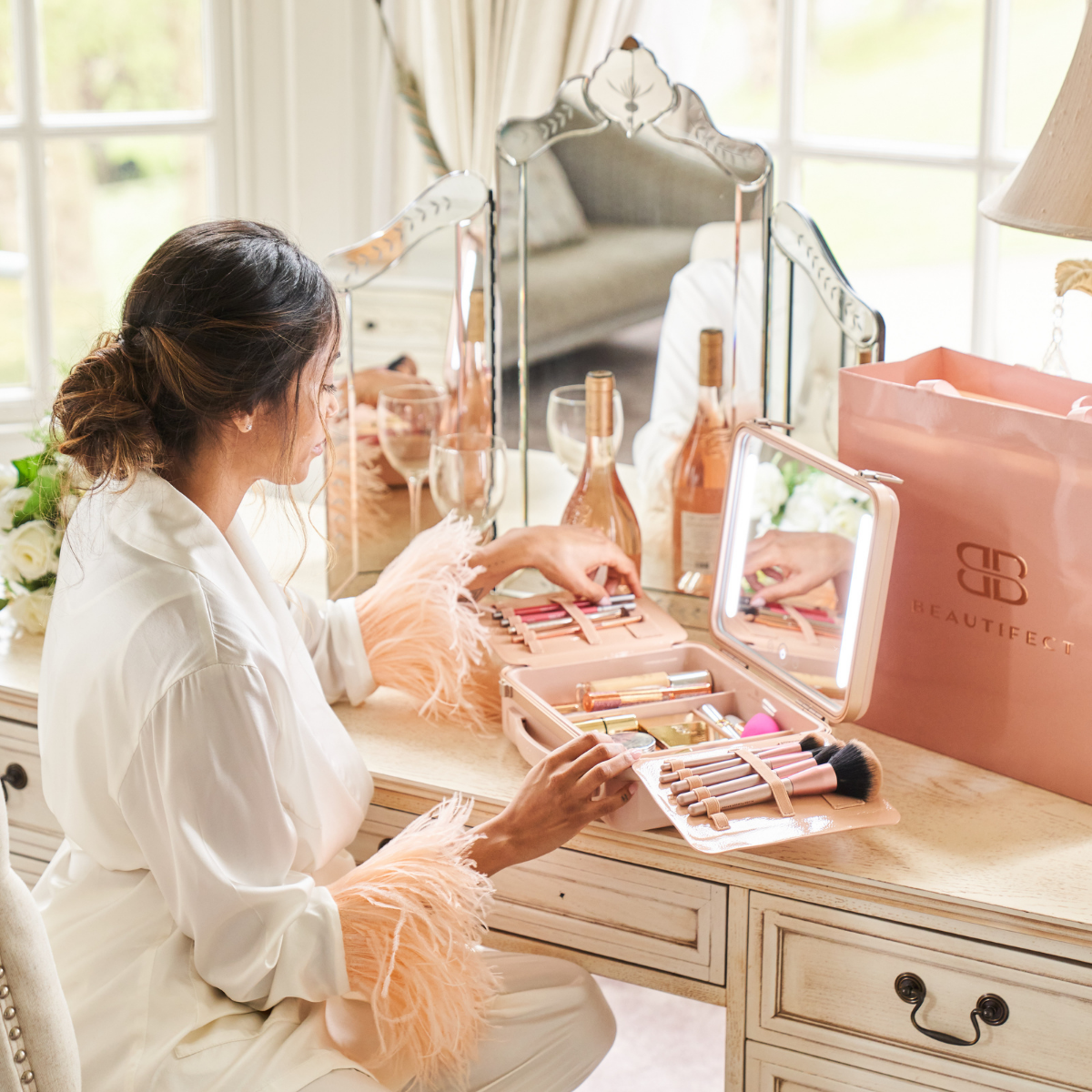 How has the Beautifect Box taken the beauty market to the next level?
Finally, we no longer have to struggle to find the right lighting to do our makeup. The appearance of our makeup changes depending on where we are going. However, when we're doing our makeup at home every day, we never take this into account and we are totally guessing how it will actually look when we get to where we are going. So with Beautifect, we have taken all the guesswork out and you can finally do your makeup for where you are actually going. We have simulated the perfect daylight, evening, office, studio (zoom) and even bright sun. Makes it easy to look flawless, every time! Now in half the time, with half the effort, you can look twice as good.
How does the Beautifect Box help with your beauty routine?
Beautifect is your dressing table on demand. We often sacrifice precious time with family, friends, our sleep, even breakfast just to get ready and look and feel our best. Why? Because we don't have what we need, when we need it, and where we need it. Most of us are still doing our makeup in the same way we have for generations; tied to a dressing table or the bathroom and searching for good lighting.

It's time we harnessed the power of technology and upgrade the way we do our makeup. With Beautifect, you can get ready effortlessly in comfort, wherever is going to suit you best, confident in the knowledge you have everything you need including the best lighting possible. You begin to enjoy and indulge in your routine because it's no longer a chore and free's up that precious time. Our mission is to empower women to have it all, look good, feel good and enjoy their beauty routine!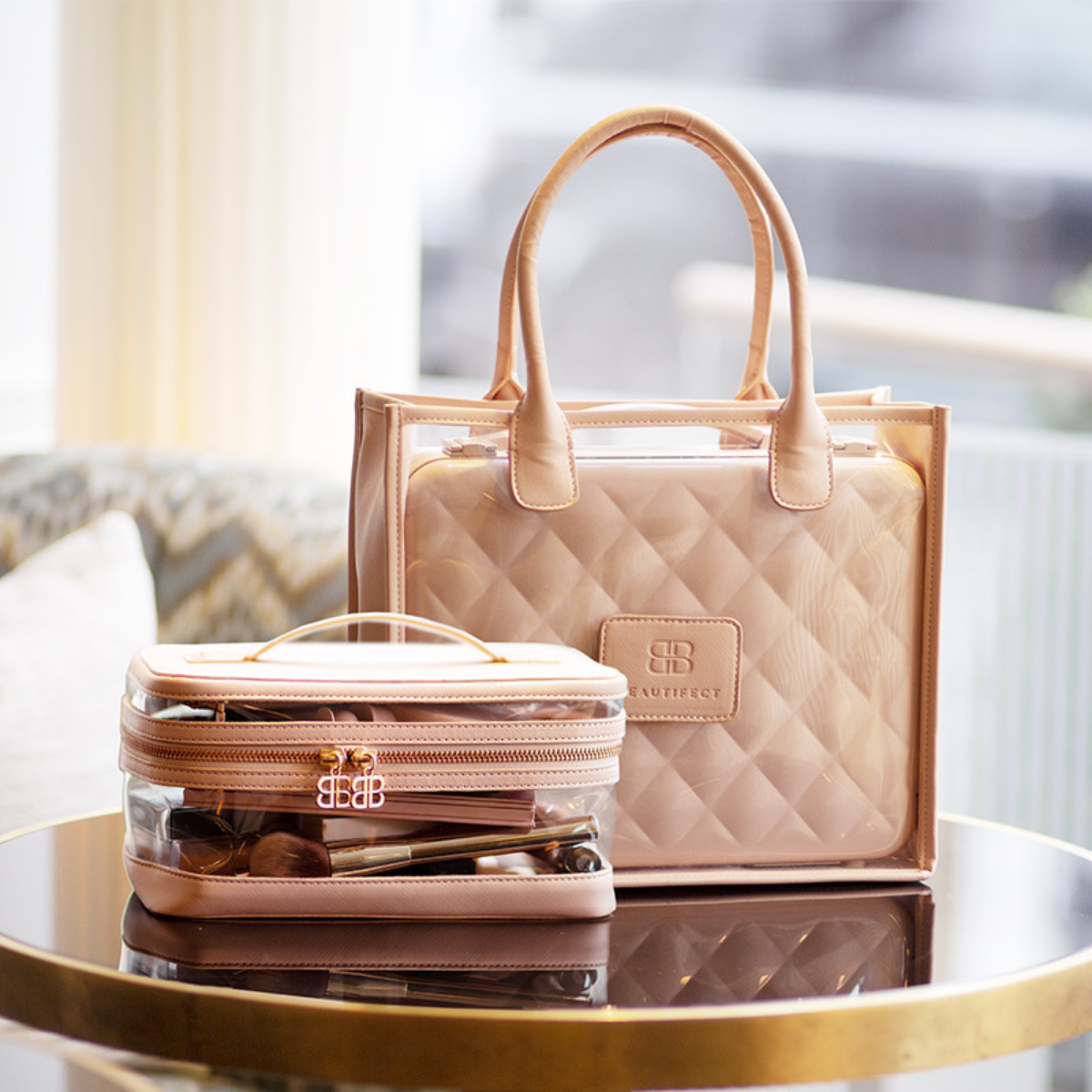 What sets Beautifect apart from anything else?
There is simply nothing that compares to the Beautifect Box. Not only do you have the freedom to do your makeup comfortably anywhere at home or away but also, you have the best lighting in the industry to ensure flawless coverage. Every aspect of this product has been extensively thought through with the end-user in mind to make their life easier. From the specially engineered hinge on the mirror allowing it to tilt and hold at any position making it unlike any other mirror out there, to the single charge lasting up to one month of use and a 5x magnifying mirror that magnetically attaches to the main mirror for when you need that extra focus.

This product has been expertly designed so that everything is thought out and engineered to the highest quality. The smart storage system also allows you to intuitively find your makeup effortlessly whilst keeping all your daily essentials organised, meaning no more digging around at the bottom of a messy dark makeup bag anymore. A new era in the way we do our makeup every day has begun.
What's next for Beautifect?
Beautifect is the ultimate go-to brand for high quality leading beauty tools. We are continuously developing further items and using the latest technology we ensure our products perform better than what already exists, products that really will improve your beauty routine. We are also expanding globally and increasing our digital and physical footprint to keep up with demand and ensure our products are accessible for everyone.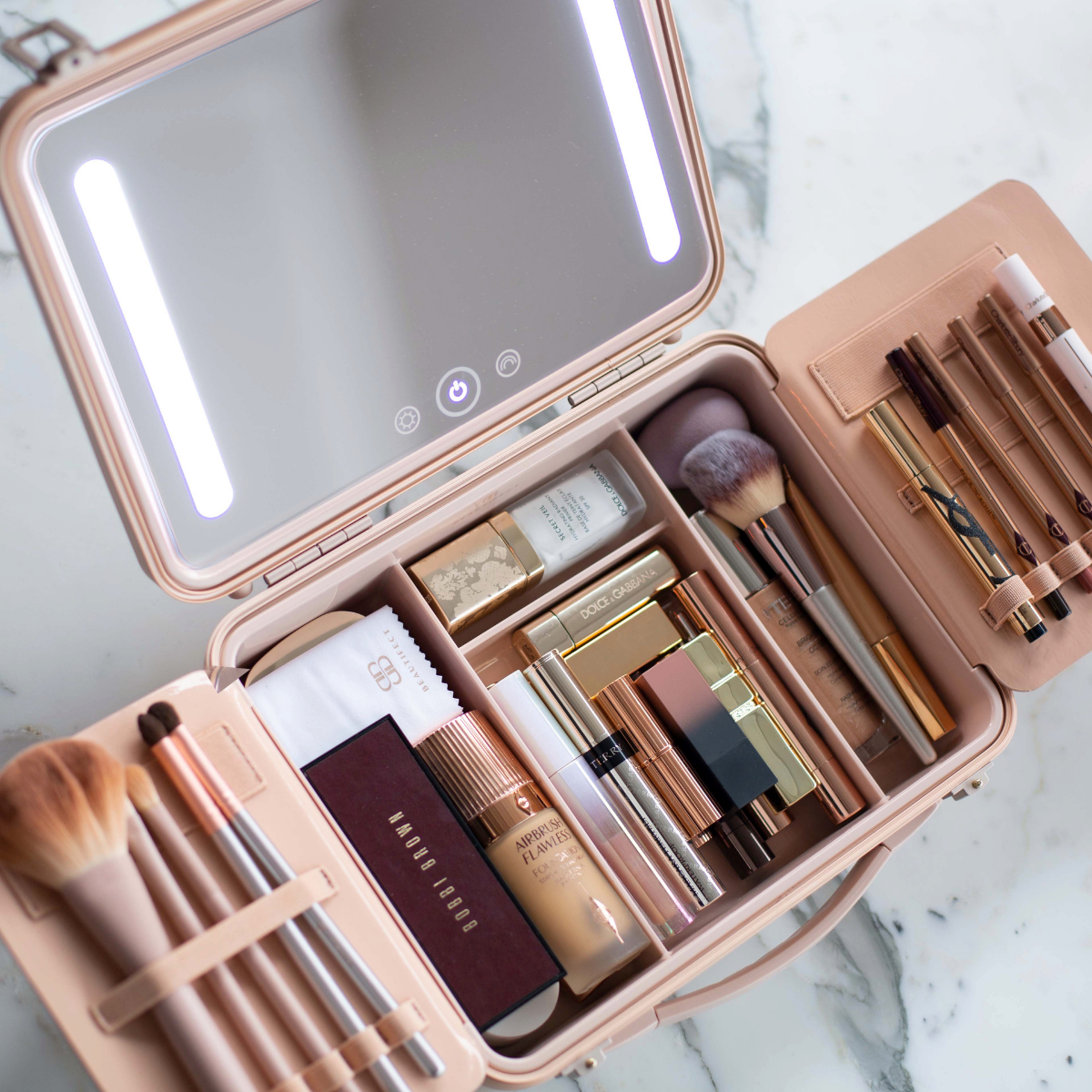 What advice would you give to anyone starting a beauty brand?
Firstly, find a gap in the market. This applies to every industry but the beauty industry, in particular, is very over-saturated. You must try to be an expert in what you do, understand your target customer and their needs. Once you have your idea, make sure it's something you're very passionate about as it's going to be A LOT of hard work so only do it if you enjoy it. Be prepared to live, sleep and breathe it. Success takes determination and dedication, and there is no room for self-doubt when starting a business. Listen to your gut, believe in yourself and go for it!
What is your vision of Middle Eastern beauty?
Middle Eastern beauty has always been at the forefront of trends and people take real pride in their appearance and appreciate high-quality beauty tools. That's why Beautifect is loved by so many already in the Middle East! We are expanding rapidly across the Middle East and already have a huge following here which is growing daily. Our mission is to revolutionise the beauty industry and show people there is a better, much easier way to do your makeup every day.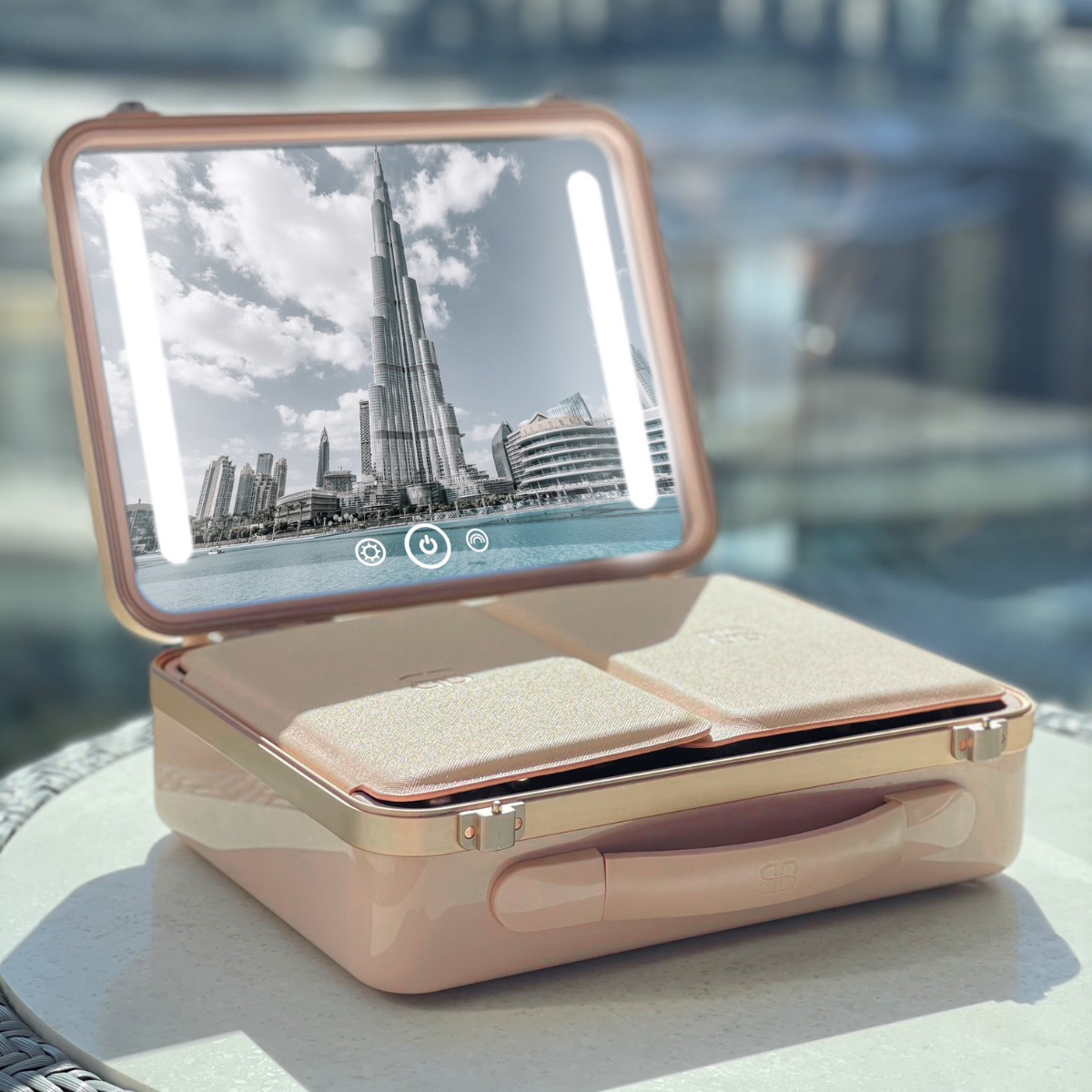 You can now shop Beautifect products on Beautifect.com.