When it comes to beauty tools, how many times can we say we've opted to not straighten our locks due to our straighteners' cords being too short to reach the mirror? Yeah, this is us on the daily. The beauty sphere in general, is a daunting place to shop and when it comes to our tools, we aim to hit the ultimate trifecta: accessible, easy to handle and effective.
Fortunately, technology has come a long way in the manufacturing of these beauty tools and our expectations have been well met. Cordless straighteners have become a life-saver (first world problems, yes) and it's been specifically created for our convenience. Whether you're on the go for travels or need a quick little pick-me-up, finding a socket is no issue. Below, browse our selection of easy-to-use cordless tools that will leave your locks sleek and silky smooth.
GHD Unplugged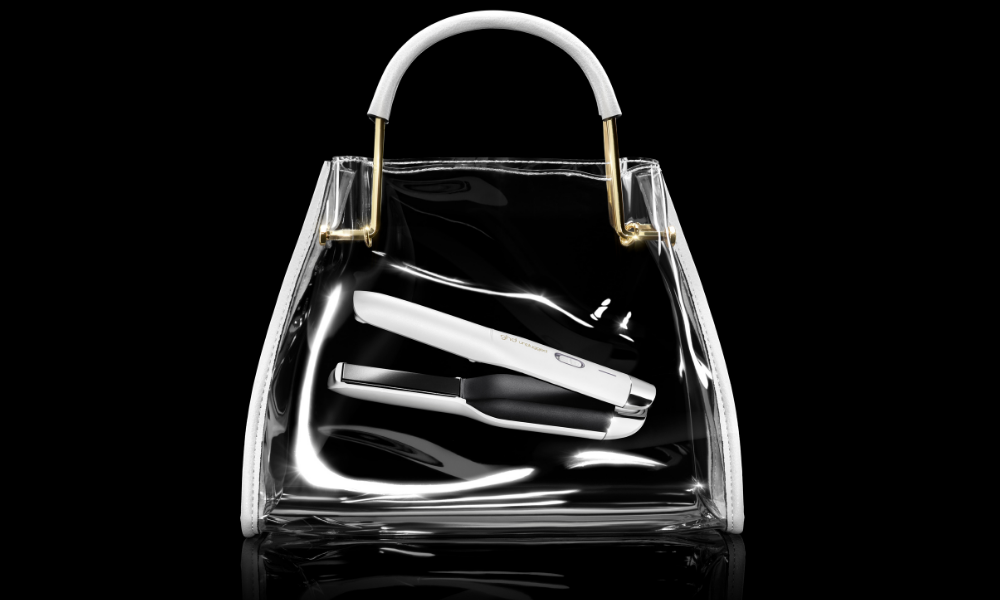 If you've got an on-the-go lifestyle, GHD's Unplugged is your go-to tool. Without compromising on performance, it's the first-ever compact and cordless styler by the brand, offering a light, portable and powerful tool. Containing Hybrid Co-lithium technology, GHS Unplugged features a speedy 45 seconds heat-up time, up to 20 minutes of continuous styling, and delivers 65% more shine with no strings attached. Hey, if Victoria Beckham is a fan of this, you know it's good.
Dyson CorraleTM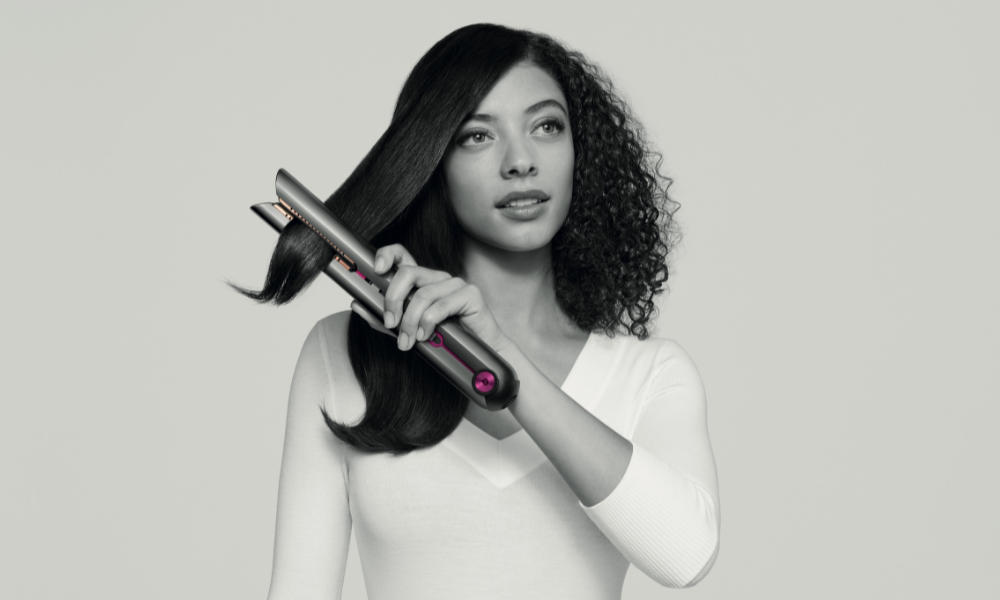 Dyson devices have become an overnight sensation. A cult-favourite is the Dyson Corrale, the ultra-impressive cordless straightener made with flexing plate technology, delivering an enhanced style with half the damage – the first and only straightener to do so. Elevating your styling results, the beauty tool heats up within 30 seconds while also regulating the temperature every 15 seconds to avoid frying your locks. The flexible alloy heating plates are designed to reduce static with precision machined to 65 microns. The colourful styling tool also provides 30 minutes of continuous usage after one full charge (70 minutes) – the cherry on top.
Balmain Paris Universal Cordless Straightener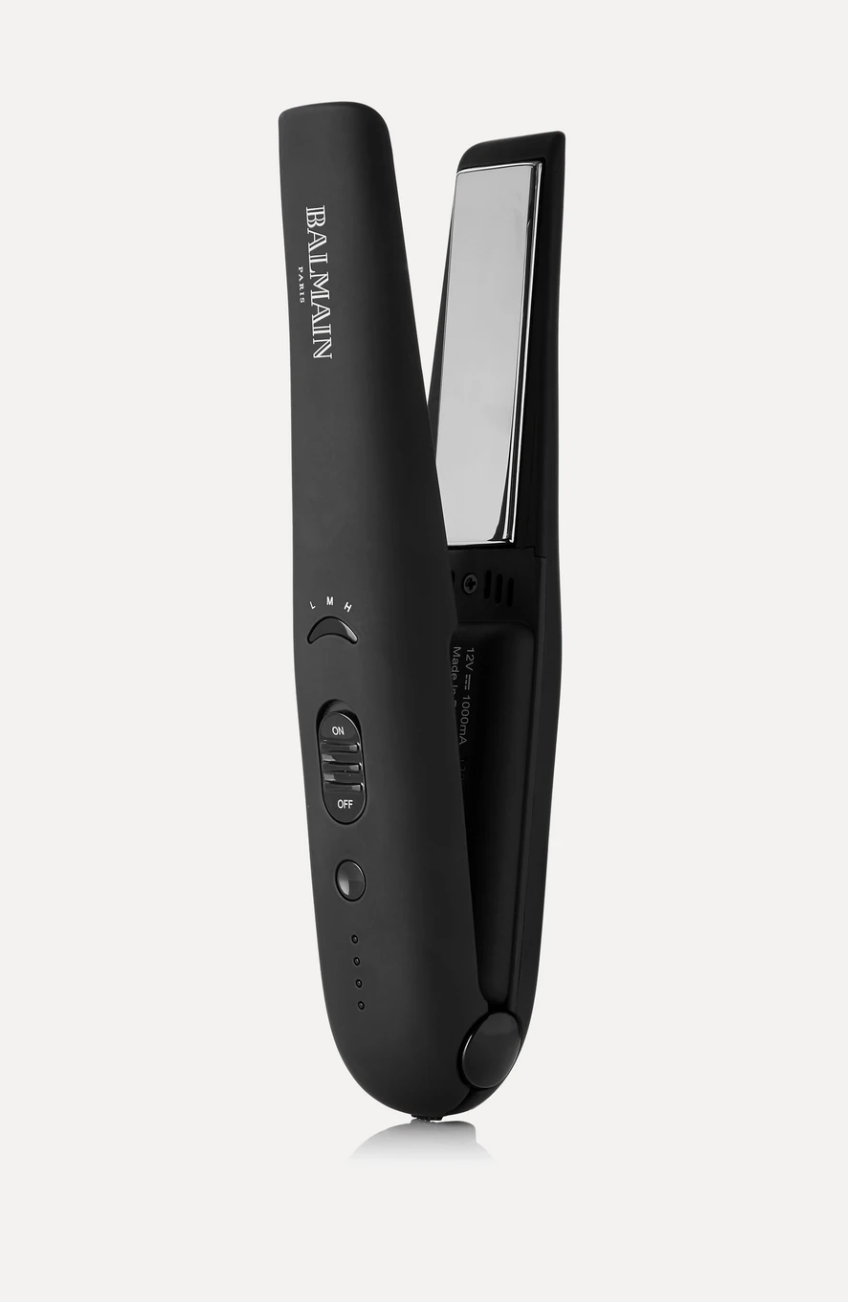 Fashion brand Balmain has delved into beauty tools by launching a lightweight, cordless straightener that's specially created for travelling and working backstage at photoshoots and fashion shows. A fuss-free and effective tool, the straightener can be adjusted to three pre-set heat settings and features titanium plates that glide through strands for a silky and shiny finish. It even doubles as a curling iron – separate and twists sections of hair onto the barrel to style perfect coils and soft waves. Plus, it looks really chic in the House's signature black and gold colourway.
Braun Satin Hair 7 BR750 Brush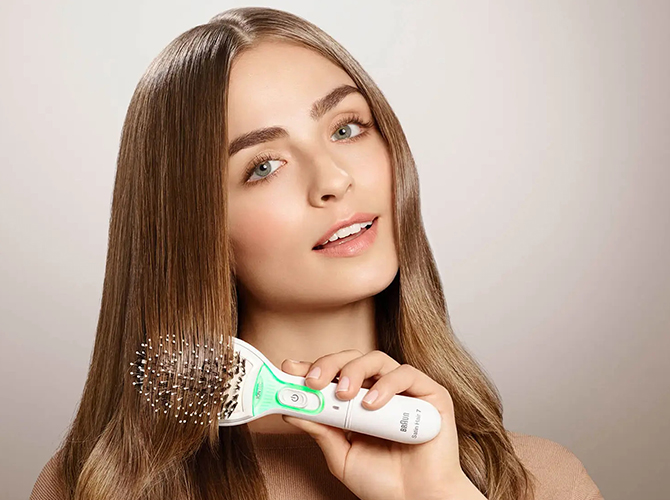 Looking for another cool heatless straightening tool? Braun launches a slight twist on the traditional tool with its cordless brush – one that will smooth and control frizziness. Utilising ion technologies throughout its natural bristles, the machine will do its thing with just a few strokes.
Also, discover what makes Moneret different than any other skincare brand.