An Yves Saint Laurent perfume is an extension of the brand's ideologies captured in the form of scent. One of the most popular Yves Saint Laurent perfume ranges, 'Libre,' captures the essence of the Maison. The word "Libre" translates to "free" in French — a word that encapsulates the spirit of Yves Saint Laurent, a brand synonymous with pushing boundaries, experimenting, and living on the edge.
This pursuit of liberation is exemplified by the latest olfactory creation, 'Libre LAbsolu Platine.' Authored by the renowned Anne Flipo and Carlos Benaim, this Yves Saint Laurent perfume transcends conventional norms, amplifying the signature 'Libre' Eau de Parfum. In this olfactory masterpiece, the clash of masculine and feminine, cool and hot, force and frisson, assumes new heights.
The latest Yves Saint Laurent perfume is more than just a blend of ingredients; it's a bold expression of freedom. The unique concentration, the highest in the 'Libre' range, promises absolute intensity. Contrasting elements are juxtaposed against one another in this complex formula.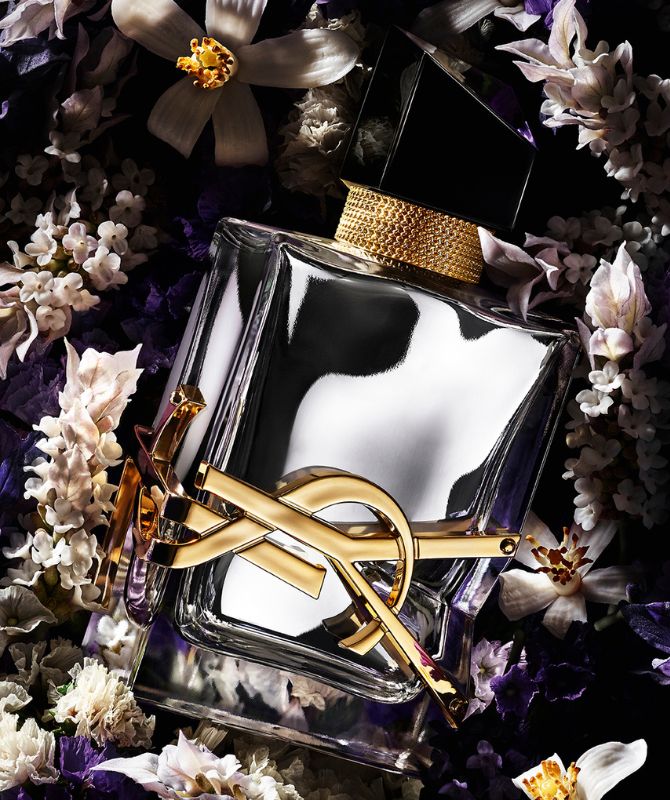 The 'Libre LAbsolu Platine.' is not just a perfume; it's a testament to Yves Saint Laurent's commitment to quality. The fragrance is meticulously crafted from top-quality materials. The use of naturally derived ingredients reaffirms the brand's commitment to sustainability. The Yves Saint Laurent perfume is packed with Diva Lavender Heart, Lavandin Heart, and Vanilla Bourbon Premium Infusion.
The Yves Saint Laurent perfume is housed in a special bottle designed by Suzanne Dalton. Reflecting the contrasting nature of the fragrance it houses, the bottle, washed in a cool, shiny silver tone, is affixed with the YSL 'Cassandre' in a warm gold hue.
Like many of its predecessors, this Yves Saint Laurent perfume goes beyond scent; it's a celebration of freedom, passion, and couture artistry.