Vitamin C serum is the skincare hero we all need, but what makes Vitamin C so crucial for optimum skin health? Responsible for fighting uneven skin tones, blurring signs of pigmentation, and shielding the dermis from everyday stressors, Vitamin C serum works hard to ensure a radiant glow.
How, you ask?
Vitamin C, scientifically known as ascorbic acid, is a water-soluble vitamin that plays a pivotal role in various bodily functions. While it's well-known for its immune-boosting properties, its significance extends to the realm of skincare. While Vitamin C is famed for its skin-brightening properties, the antioxidant also helps combat damage caused by free radicals and plays a crucial role in collagen synthesis.
Vitamin C is a potent skincare asset due to its ability to promote collagen synthesis. Collagen is a structural protein crucial for maintaining skin elasticity and firmness. With age, collagen production naturally declines, leading to the appearance of fine lines and wrinkles. Consistent use of a Vitamin C serum stimulates collagen production, leaving you with a youthful glow.
Further, Vitamin C safeguards the dermis from harmful free radicals that can damage skin cells and accelerate aging. By incorporating the supplement into your routine, you're not just pampering your skin but also shielding it from UV rays and pollution.
Additionally, Vitamin C is renowned for its skin-brightening properties. By inhibiting melanin production, it helps reduce the appearance of dark spots, hyperpigmentation, and sun damage, resulting in a more radiant and even skin tone.
CHOOSING THE RIGHT VITAMIN C SERUM
While all Vitamin C serums promise to do the trick, not all of them are made the same. When choosing one, it's vital to consider a few factors to ensure optimal efficacy and skin compatibility. Opt for serums with stable forms of Vitamin C, ascorbic acid being the most potent form, followed by derivatives like sodium ascorbyl phosphate.
Aim for a concentration between 10-20% to guarantee effectiveness without irritating your skin. Look for additional ingredients like vitamin E, ferulic acid, or hyaluronic acid, as they enhance the serum's overall efficacy. To preserve Vitamin C's stability, choose serums in opaque, airtight containers or dark-colored glass. Consider your skin type and preferences when selecting a texture, and if you have sensitive skin, opt for lower concentrations or serums with soothing ingredients.
Struggling to make a choice? Scroll down to discover the Vitamin C serum that suits you best.
THE VITAMIN C SERUM WORTH THE INVESTMENT
SkinCeuticals C E Ferulic Antioxidant Vitamin C Serum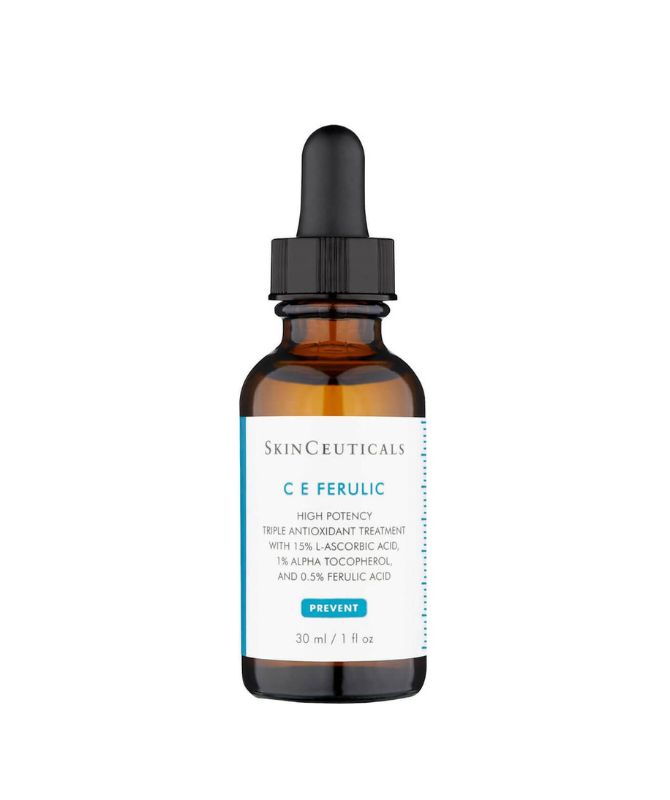 Shop the product here.
THE VITAMIN C SERUM FOR SENSITIVE SKIN
La Roche-Posay Pure Vitamin C10 Serum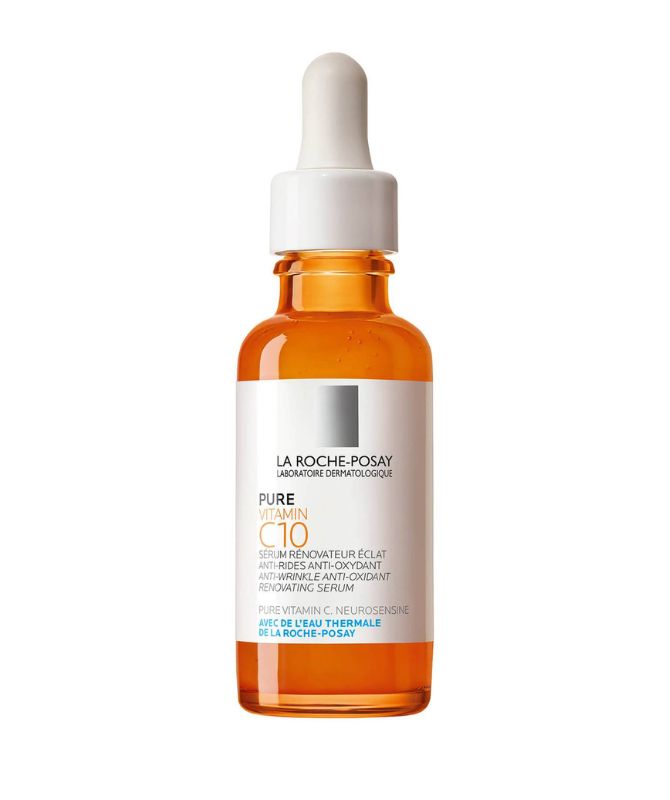 Shop the product here.
VITAMIN C SERUM FOR THOSE A BUDGET
Eucerin Hyaluron-Filler Vitamin C Booster Face Serum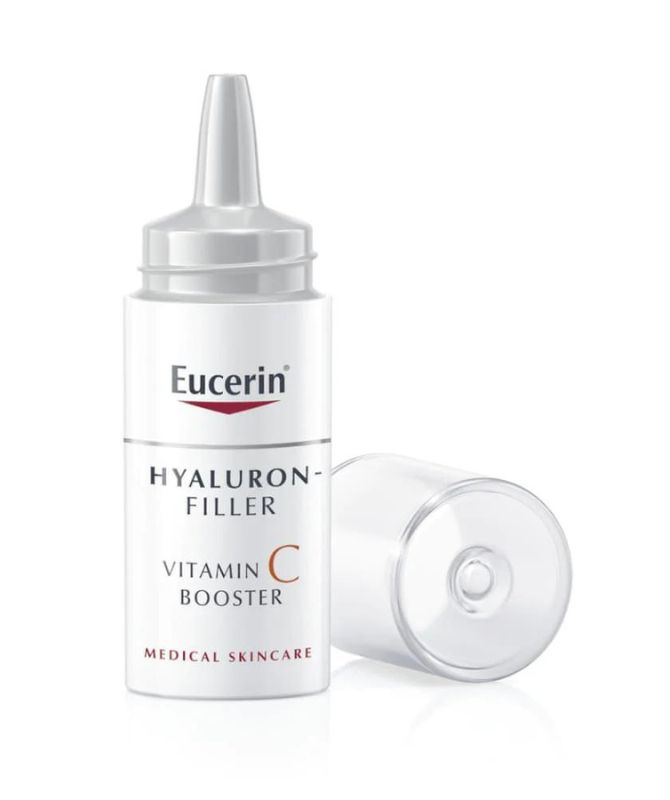 Shop the product here.
THE VITAMIN C SERUM FOR MATURE SKIN
Inkey List 15% Vitamin C and EGF Brightening Serum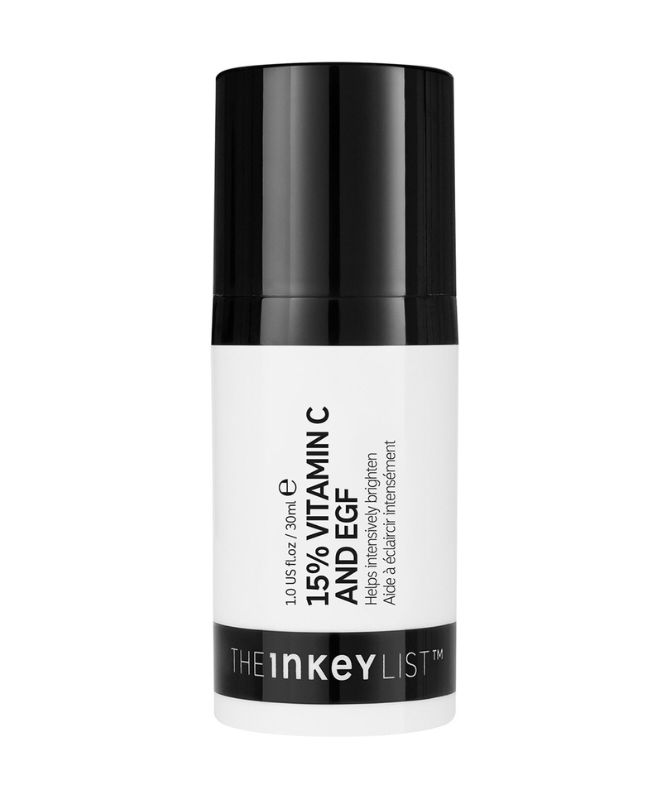 Shop the product here.
THE VITAMIN C SERUM TO FIGHT HYPERMIGMENTATION
Sunday Riley 'C.E.O' Vitamin C Brightnening Serum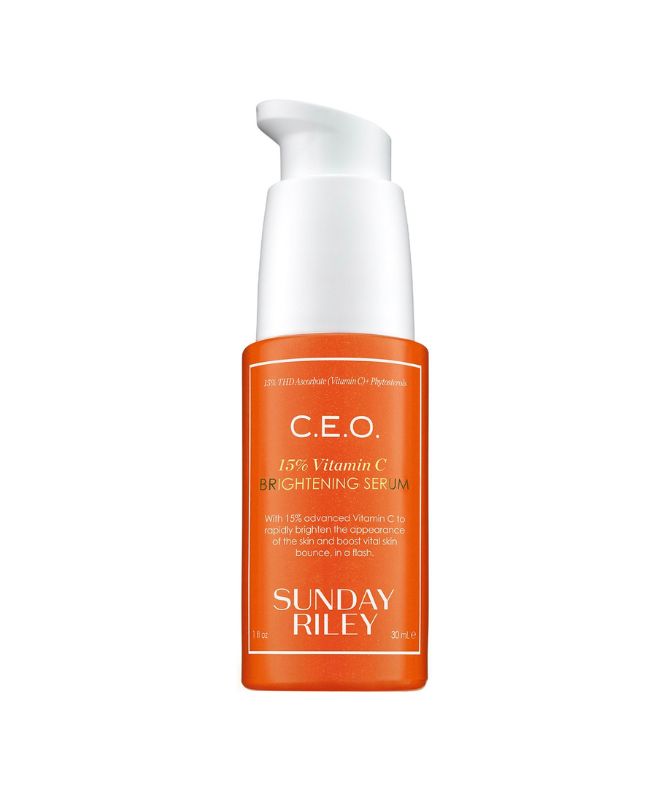 Shop the product here.
ALSO READ: YVES SAINT LAURENT PERFUME: THE LATEST FRAGRANCE IS AN OLFACTORY MASTERPIECE.