In the age of blowout bars, extreme platinum hair dye jobs and climate change (yep, we had to mention it), there's no doubt that your locks are damaged. But, the real question is not how bad the situation really is, but if it's too late to try out one more product with hopes of transforming our locks for the better.
Luckily for us, a product that aims to restore the hair's natural vitality is just hours away from landing in your beauty cabinets.
Luxury French beauty brand, Sisley, are adding yet another game-changing product to their Hair Rituel portfolio with a Pre-Shampoo Purifying Mask. The line — which already promises to care for your locks and scalp to give you shinier, stronger and most importantly, healthier hair — is giving us the ultimate hair reset with rich ingredients.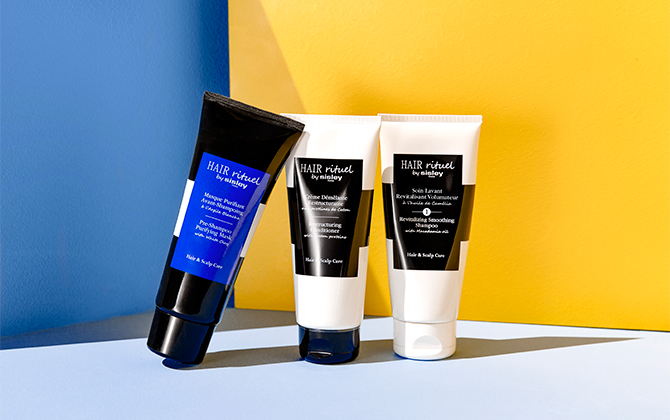 Whether you're looking to make your hair stronger, more resilient or just smell really good, the Pre-Shampoo Purifying Mask works at the roots first for a healthier scalp.
The ingredients included? Well, white clay for starters and it works to instantly absorb any excess sebum and cleanse the scalp of impurities and pollutants. The ingredient also works on cleansing the fibres in your hair and the excess styling products that affect your locks' shine.
The java tea extracts aims to rebalance the scalp whilst the celery seed extract purifies the scalp, and reduces the penetration of irritants and pollutants.
And just when you thought that was enough to convince you, the product is also infused with antioxidant properties of artichoke leaf extracts (to make the hair soft and shiny) and cotton proteins (to help to make the hair stronger).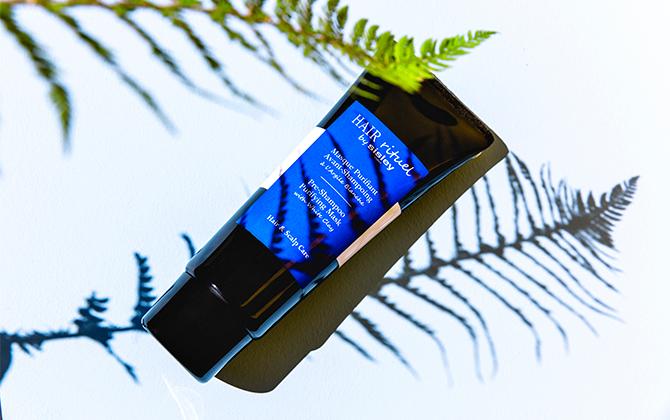 Hair Rituel by Sisley Pre-Shampoo Mask is available at Sisley beauty counters.
Also, read our exclusive interview with Sisley's Co-Founder, Countess Isabelle d'Ornano.