Contrary to yawning popular opinion, Fashion Week citizenry belongs to the many, not the few. Designers and editors, yes, artists and photographers, also yes, but you too. You, the thumb-stopping, like-dispensing Instagrammer, who will drop precious cash and keep brands and designers in commercial relativity. You, who may have resigned catwalk clothes and backstage beauty as extraneous to your day to day, but can be reminded via Miranda Priestly, fictional Editor in Chief of Runway magazine, that "it is sort of comical how you think you've made a choice that exempts you from the fashion industry when in fact, you're wearing [a lipstick] that was selected for you by the people [of Fashion Week]. From a pile of stuff".
New York
TOM FORD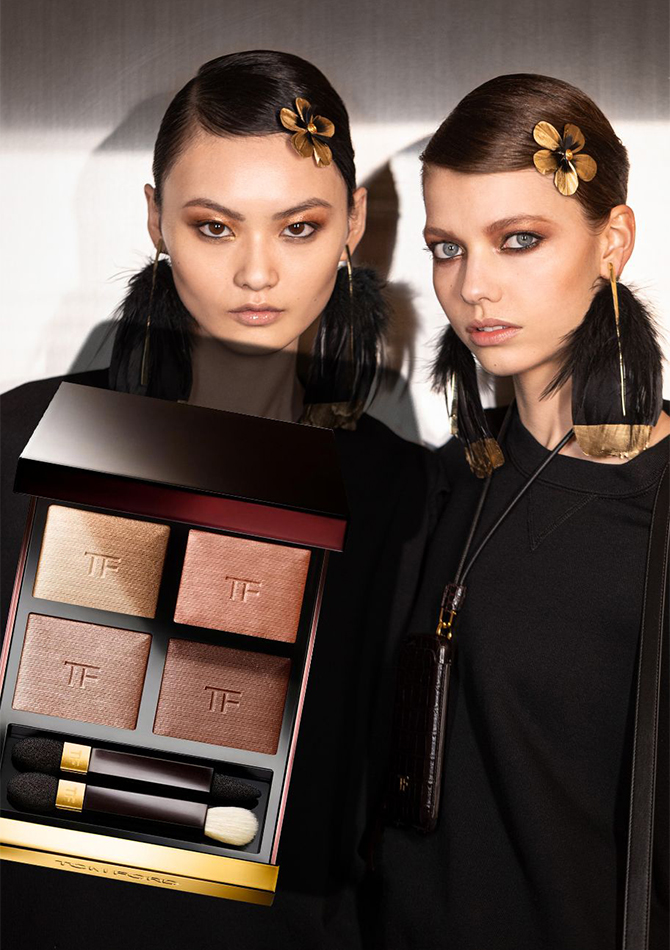 Some say metallic, others, guilded-to-the-hilt. We're not nailing our flag to the mast, but we are rendering gold with a smoke, for smoulder and depth. To avoid brash blocks, 'sweep the gold shade from the quad over the entire lid, then feather upwards towards your brow,' says make-up artist Diane Kendal.
RODARTE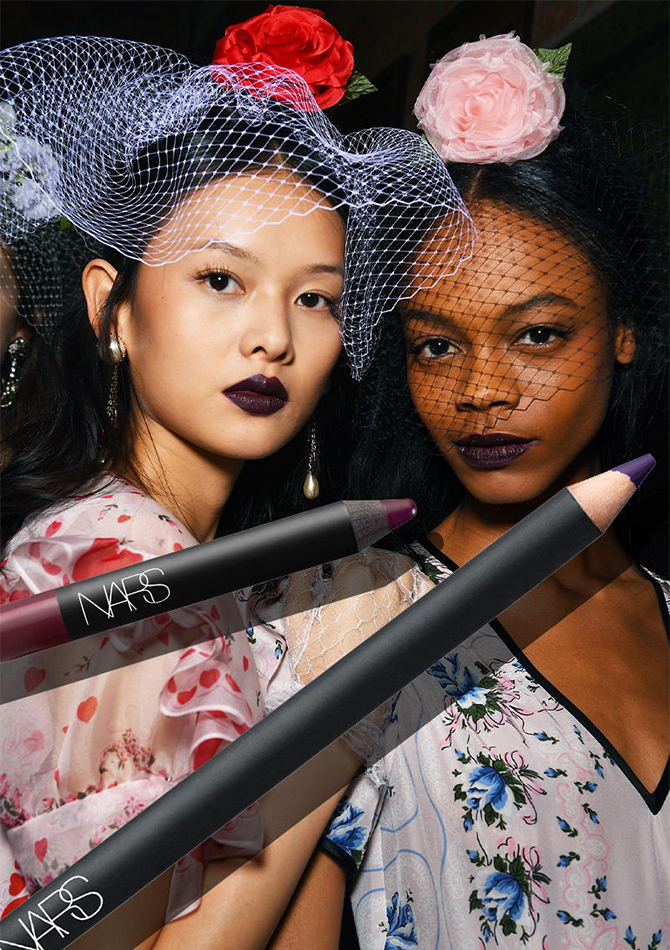 Assertively plummy mouths via a precision liner, and a buttery-soft, pigment-packed scribbly crayon. Wear with plain everything else, and woah it's enchanting. Plain insofar that you shouldn't give it competition, so your usual base, and soft bronzer is good (vampirical pallor not recommended with a bloody lip).
PRABAL GURUNG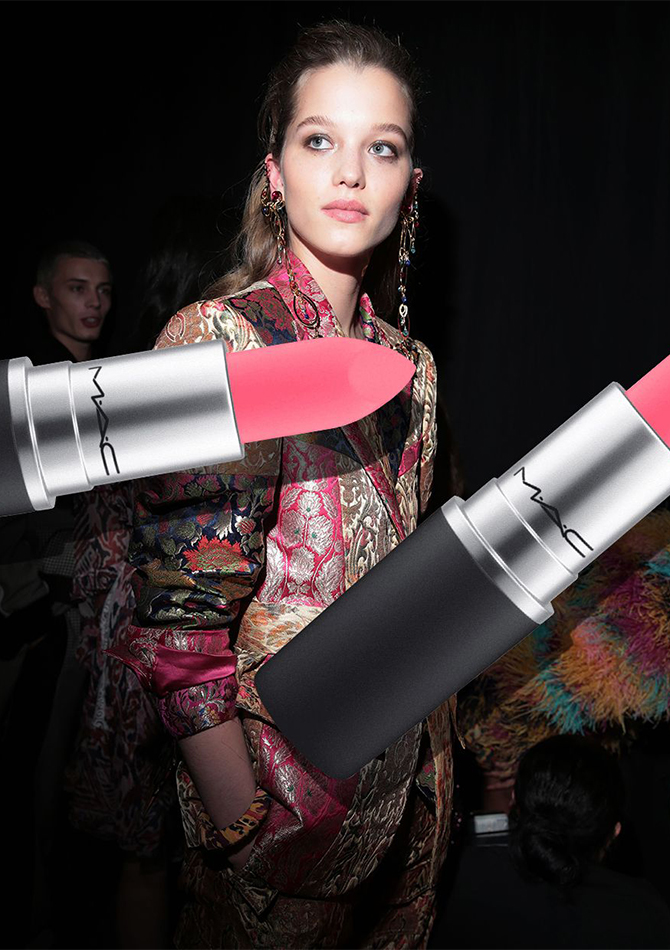 Lipstick for blush may sound unnecessarily crafty – you own a blusher for Christ's sake! – but rethink, because a blot of a bullet tends to dispense juuust the right amount. This matte shade may look HD above, but on cheeks (and lips) it's less saccharine that fuchsia, and more punchy than dusty, lending youthful vitality to all. "Blush on the apples of your cheeks can look simultaneously girlish and clowny, but further up, it looks flushed and lifted" says Kendal.
YUHAN WANG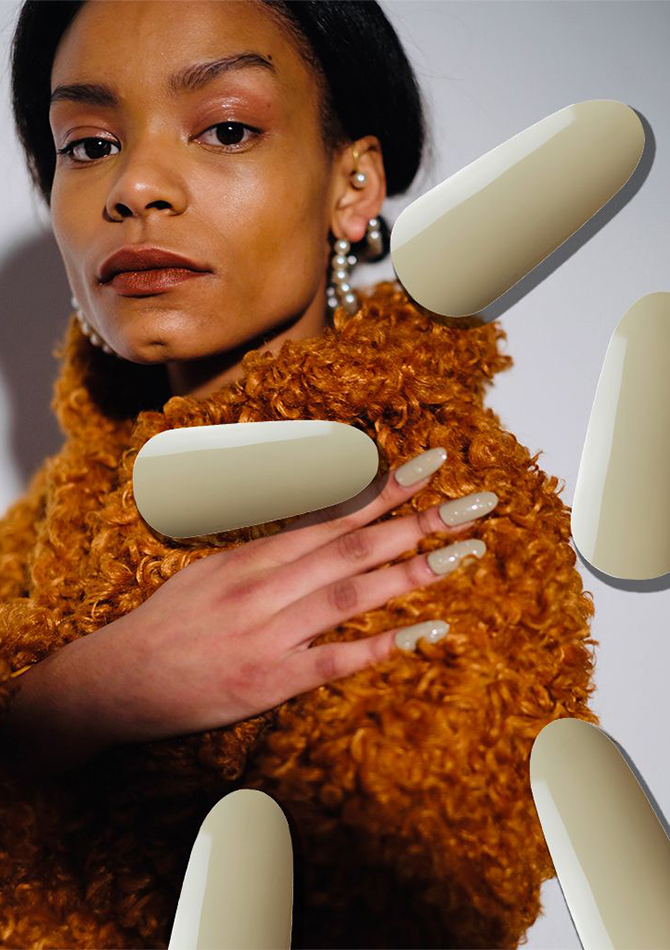 Buttery, summer-singing pastels are a go. Ok, griege. Shape wise, it's the middle of a square, oval and almond Venn diagram. And this brand in question? A new British, vegan brand whose colours run the gamut from lurid and luminous to navy and nude.
LONDON
VICTORIA BECKHAM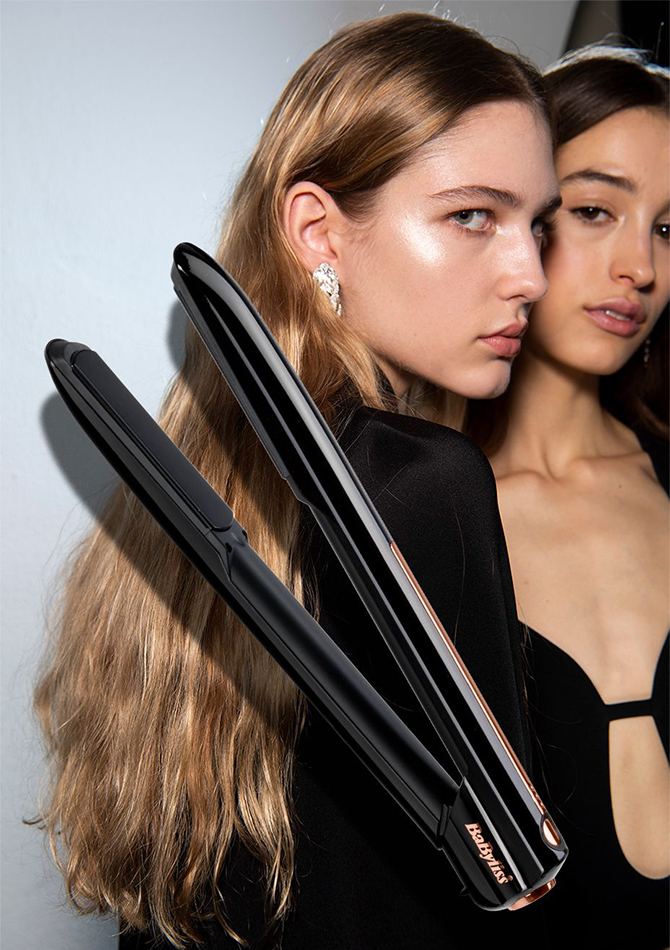 Victoria Beckham seldom concerns herself with briefs that don't speak to the real, modern woman. So of course the hair tool was cordless – designed to give gravity and order to frizz and flyaways. Hair stylist Guido whizzed down the line-up pre-show and gave flyaways some gravity, with a little help from Redken Triple Take 32 Hairspray, £10.10, too. Charge for three hours gives you thirty minutes of use. Three temperature settings too, which is nifty.
DAVID KOMA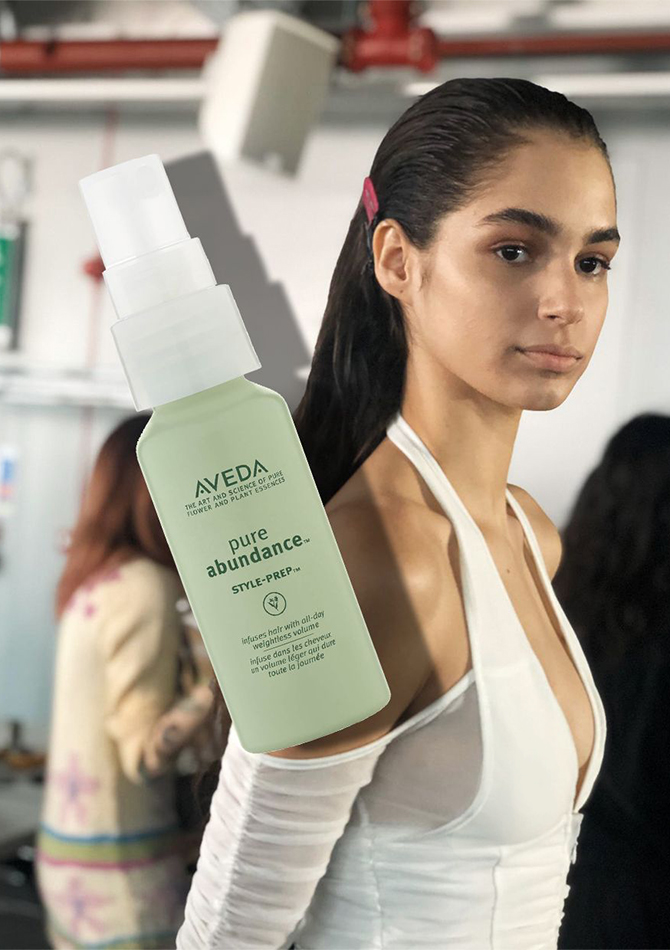 It's a wonder we decided wet, no, drenched-look hair wasn't workable off the catwalk, outside the shower? Anyway, this is its demure and bashful little sister, and this priming, prepping, all-round good hair ensuring product is its pre-requisite. Use on damp hair before styling, and don't stress about the quantity. No dollop too dense will make hair greasy or limp.
First published on Buro247.com.
Now, take a look at Robert Pattinson's latest Dior campaign.