HUDA BEAUTY – SILK BALM ICY AND SILK BALM SPICY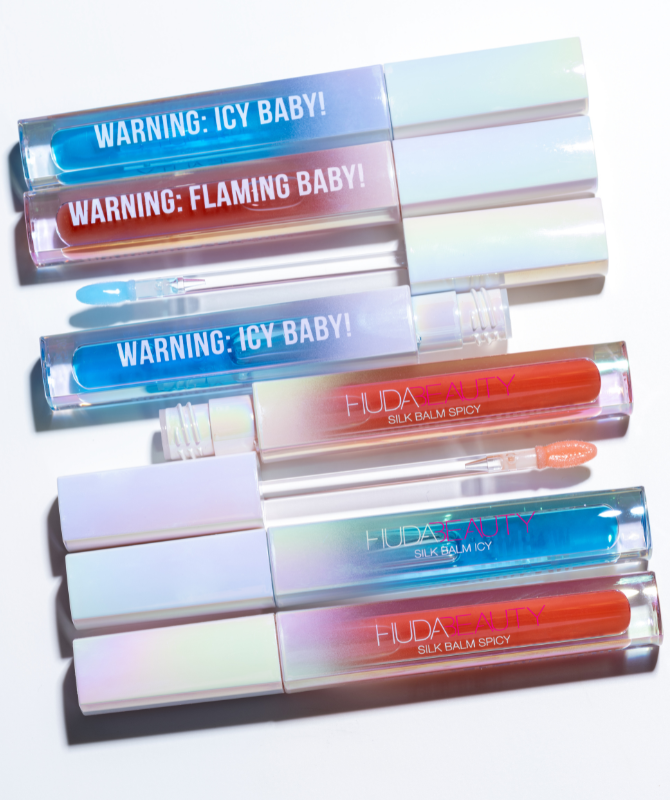 If you're looking for the ultimate lip plumper, then look no further than Huda Beauty's latest launch. The Silk Balm fam introduces Icy and Spicy, two new hydrating formulas that will give your lips the plump your pouts need. With instant plumping properties and hydration, the formulas are incredibly smooth and will glide across your lips with either a glacier-like cooling sensation or a warm tingling sensation. Either way, your lip gloss will be popping.
The products are now available to shop online on HudaBeauty.com or Sephora Middle East stores.
FENTY BEAUTY – GLOSS BOMB HEAT LIP LUMINIZER + PLUMPER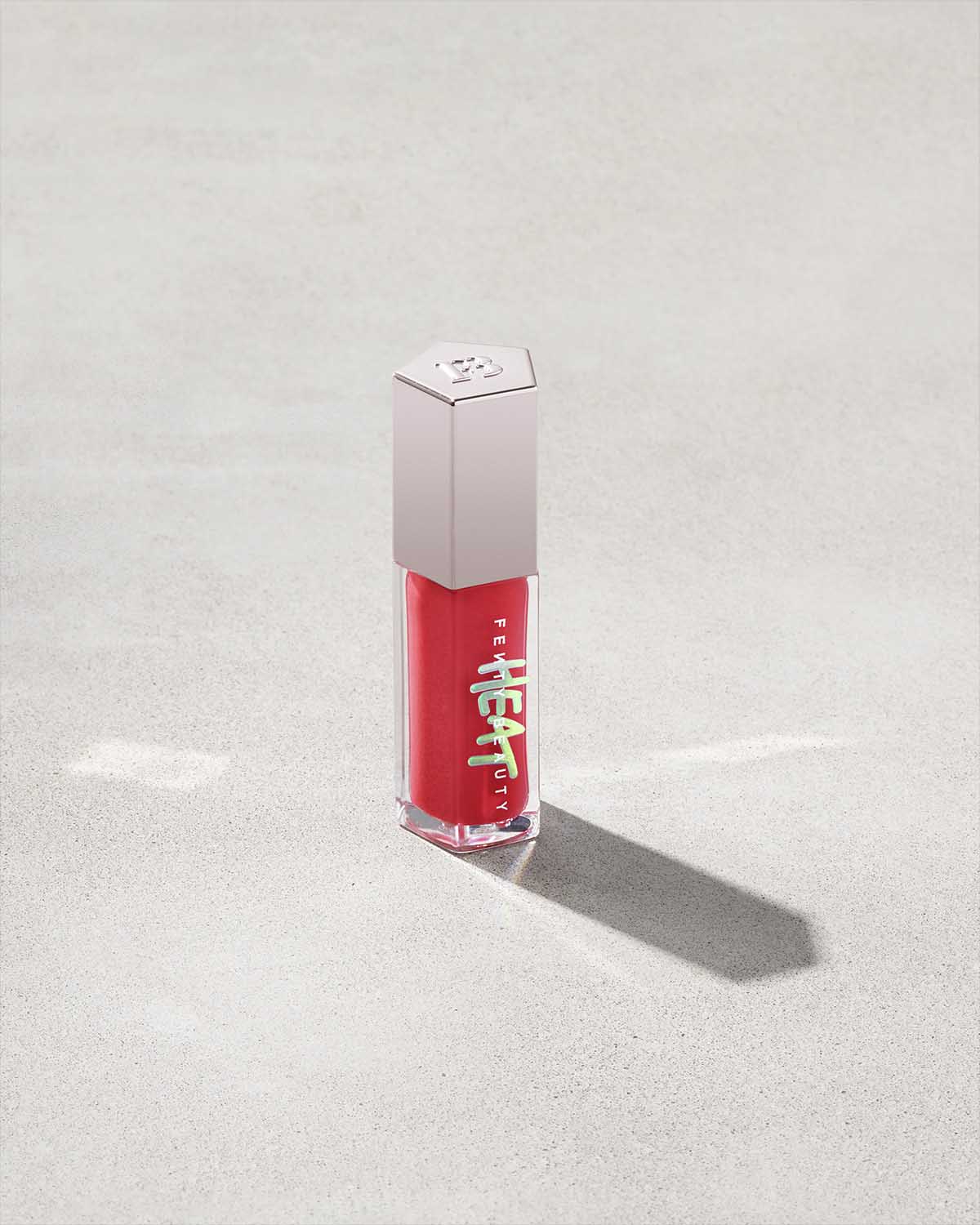 OK, so there's no doubt that Rihanna is currently taking over the beauty industry by storm with Fenty Beauty (seriously, we're obsessed with everything). So when we found out about the brand's lip formula – one that gives you plumper-looking lips and irresistible shine – we knew we were going to get the full effect with the Gloss Bomb Heat Lip Luminizer + Plumper. It delivers a hint of colour whilst giving your lips an instant plump job.
The product is now available to shop on FentyBeauty.com.
TARTE – MARACUJA JUICY LIP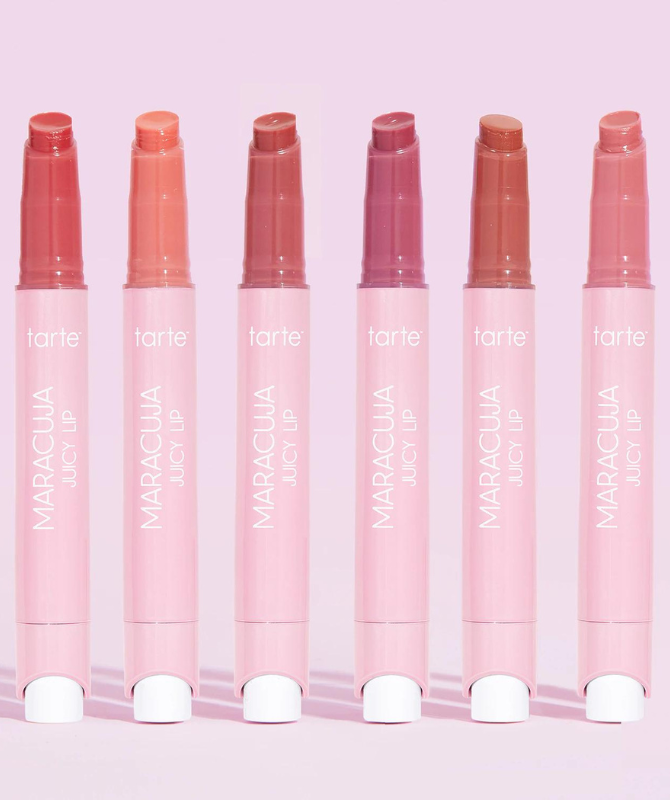 If you're a fan of Tarte's iconic Maracuja oil, then you're in for a treat with its Maracuja Juicy Lip formula. More than just a typical lip gloss, Maracuja Juicy Lip is a lip treatment that first, focuses on hydration and moisture (courtesy of its maracuja oil), and secondly, will tint your lips perfectly. Because of its non-retractable tube, you'll be applying the perfect amount of pigment every time.
The product is now available to shop at Sephora Middle East and on Sephora.ae.
DIOR – DIOR ADDICT LIP MAXIMIZER SERUM
The Dior Lip Maximizer is a cult favourite and now, the Maison has launched the Dior Addict Lip Maximizer Serum – a plumping serum that will give your lips an instant plump whilst bringing the lips intense skincare. The formula is enriched with mallow flower extract and hyaluronic acid, and has been formulated like a true skincare product. The result? Intensely hydrated lips for 24 hours, with volume that seems amplified.
The product is now available to shop on Dior.ae.
CHARLOTTE TILBURY – COLLAGEN LIP BATH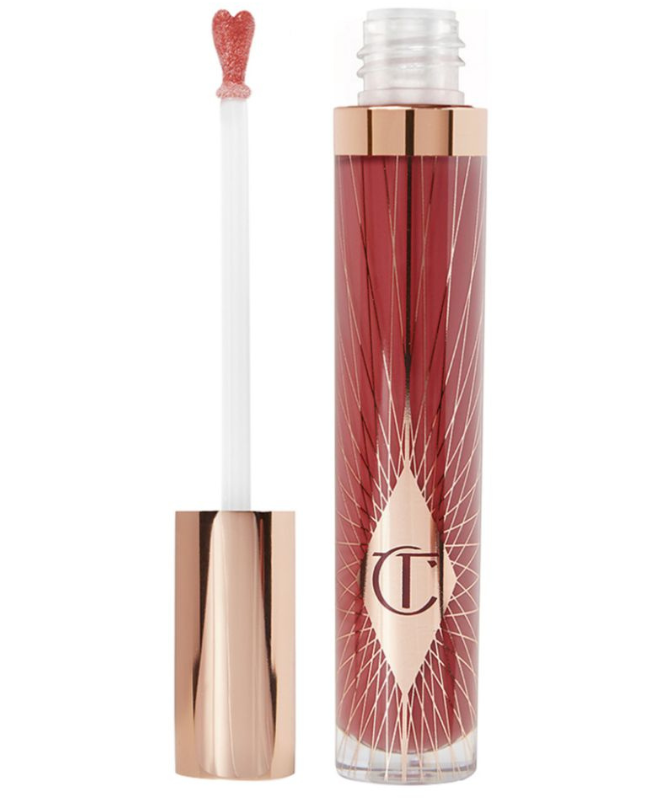 Charlotte Tilbury's ultimate Collagen Lip Bath is a must-have in your beauty cabinets. The formula is enriched with skincare ingredients for a euphoric wash of glow on the lips – which you could get in an instant. With its lip-plumping Mustard Sprout Extract, it helps to hydrate and enhance lip volume, define the contours of your lips and create a fuller-looking finish. It comes complete with coconut oil to nourish your lips, pearlescent pigments for the ultimate glow and peppermint extract for a cool, fresh feeling.
The product is now available to shop at Charlotte Tilbury boutiques across the Middle East and on CharlotteTilbury.com.
ALSO READ: GLOSSIER IS COMING TO SEPHORA.