If there's anyone that could execute the traditions of Emirati culture with a modern yet innovative concept, it's Emirati designer Yasmin Al Mulla. Not only is she an accredited designer, she's the queen of regional collaborations as she offers her exquisite Emirati twist to several iconic brands such as Jimmy Choo, Ex Nihilo, Rene Caovilla and Christian Dior Parfums. This time, she's teamed up with Givenchy Beauty.
With an aim to connect the Parisian heritage and beauty of Givenchy with the Emirati culture, a unique design was born. Inspired by the brand's icons including Architecture, Noble, Forged Iron, and Gold Leaves, Yasmin's dose of Khaleeji essence results in a premium artwork for limited-edition packaging for customers purchasing their Givenchy Beauty gifts from Harvey Nicholas.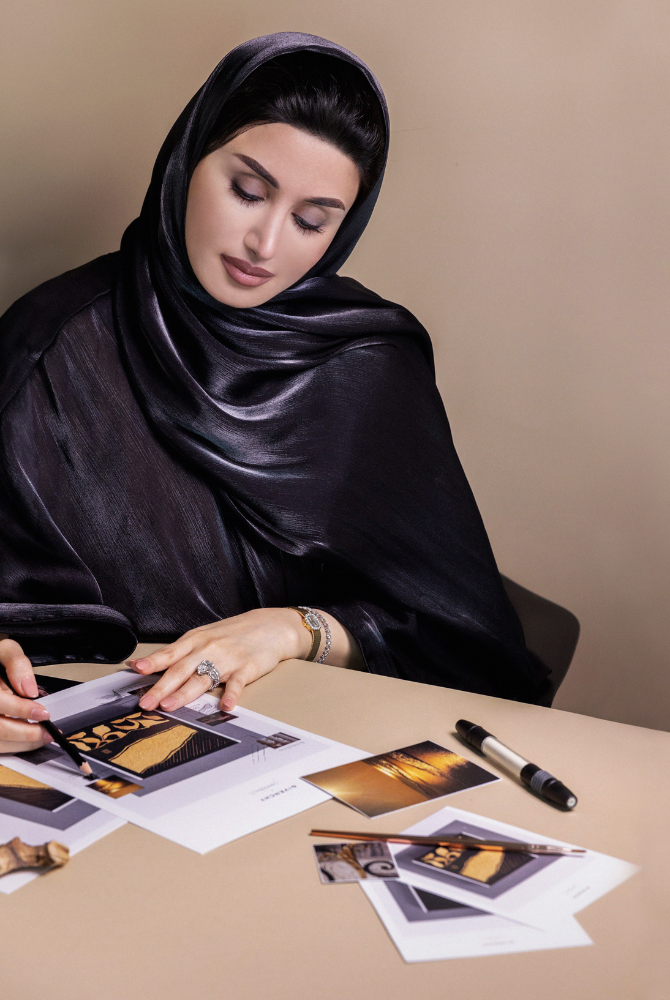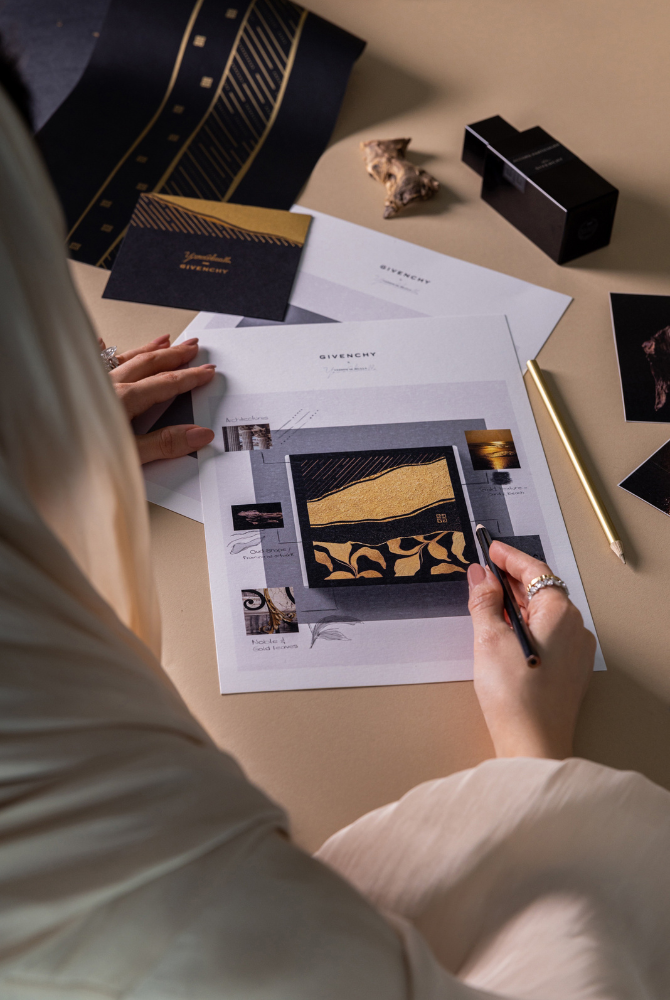 When discussing the collaboration, Yasmin Al Mulla stated: "To celebrate Givenchy's bold and unconventional creations, this discerning collaboration reflects Eid's nostalgic, graceful art and joyful emotions translated into an artistic conception. It is influenced by the region's cultural connection to structure, and sense of community, merged with Givenchy's iconic pillars: creativity, innovation, and excellence."
Wish to explore the collaboration further? Head to Harvey Nicholas for an exclusive look, where Yasmin's premium designs for special sleeves and silk paper can be found accompanying Givenchy Beauty gifts.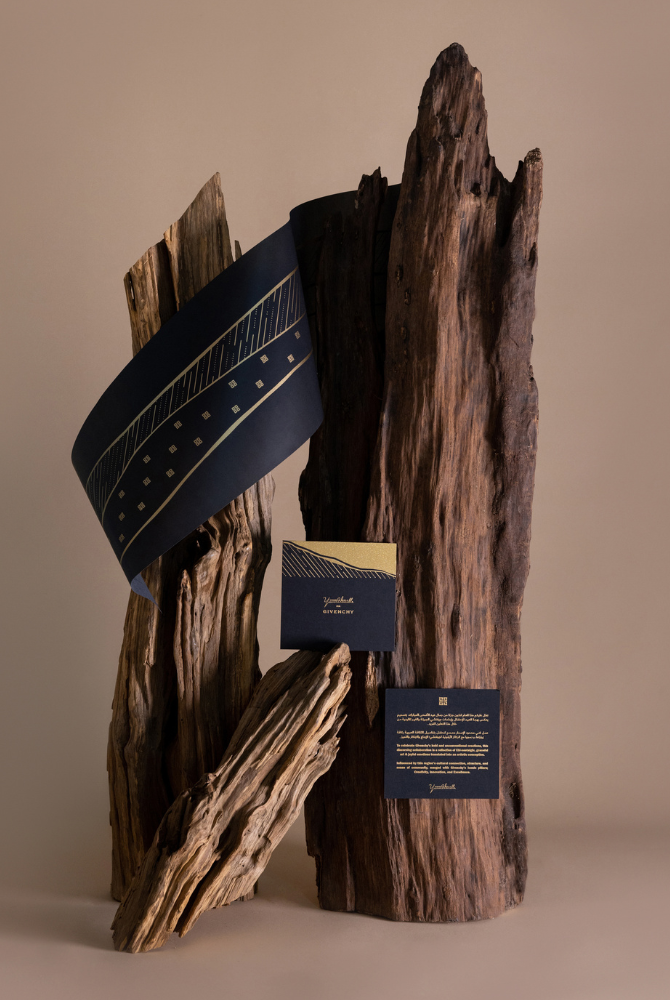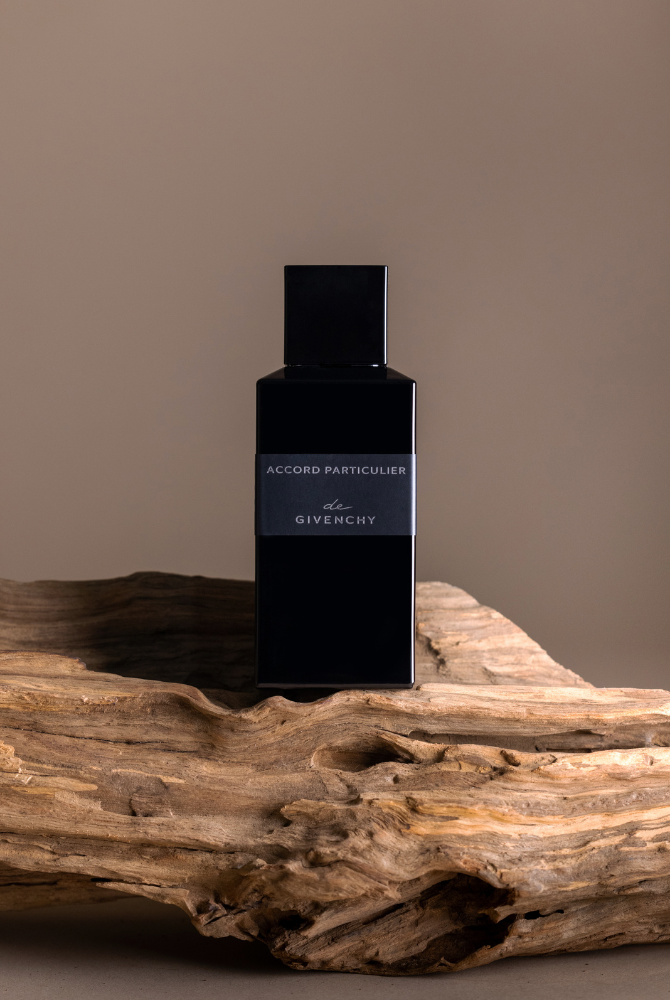 ALSO READ: BEAUTY MUST-HAVES OF THE MONTH.