There's no doubt that scent, emotion and memory are intertwined. Creating a fragrance is an art in itself – a multisensory experience that evokes emotions whilst resonating with a memory. And that was Mimesis' brand vision: to become the ultimate sensorial hair care brand.
As a result of its quest, Mimesis has distinguished itself as a brand that combines luxury haircare and fragrances. Making its mark in the beauty industry since 2015, the French-founded brand has garnered immense success over the years as an expert in hair care formulation, offering formulas that include only the highest quality of raw materials (both natural and synthetic) courtesy of the pairing of Catherine Taurin and Karine Dubereuil.
Mimesis' products won't only make your hair smell great, but they'll make your locks feel great too. Offering the best of both worlds through exceptional products, Mimesis' Eau de Parfum and fragrance haircare lines have been specially formulated to be sprayed onto the hair and skin, all whilst keeping the fragrance locked in your hair fibres. This results in a much longer-lasting effect on the scent of the hair, and to be honest, who wouldn't want that?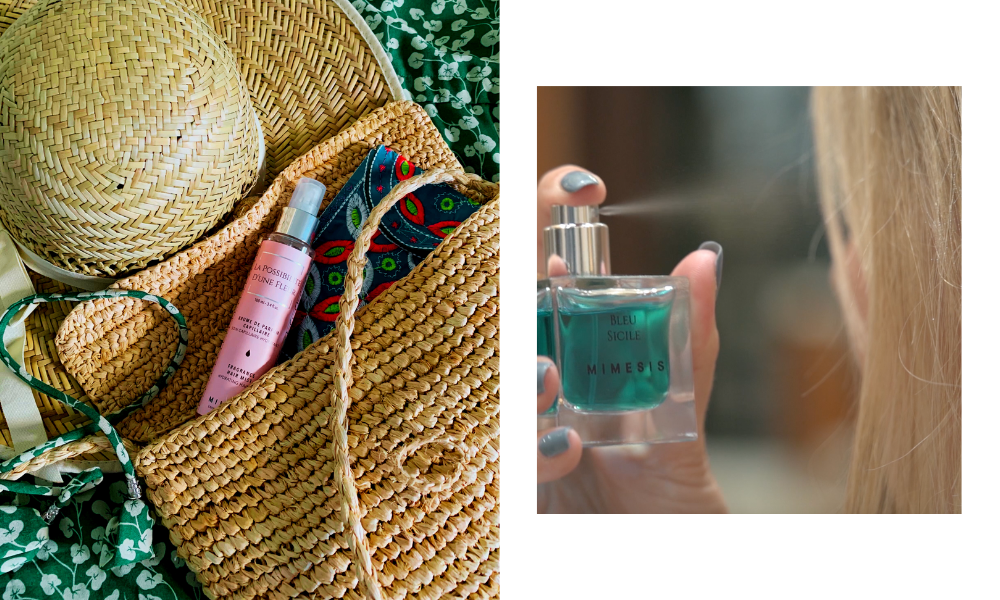 Also offering fragrant shampoo and conditioners, the products are infused with the best raw materials that whilst it'll cleanse the scalp and remove any product residues, won't be too harsh on your skin and strip off the essential oils your scalp naturally produces.
On the other hand, the conditioner will restore your locks by replacing moisture in the hair follicles – giving your hair that ultimate silky soft texture we all long for.
Thanks to the science and technology that goes into Mimesis' offerings, the distinct scents of the products will leave your hair smelling (and feeling) fresh throughout. And for those in the Middle East, you know it's a necessity with our given climate.
To shop Mimesis' products and for more information, please visit mimesisparfums.fr.