Dubai is known as a thriving metropolis filled with a skyscraper-filled skyline, a melting pot of cultures, luxury shopping, a glitzy nightlife, state-of-the-art architecture and overall, for doing things bigger (and better) than everywhere else. And whilst it's a hotspot for celebrities, A-listers, designers and key figures across the globe, the Giorgio Armani 'One Night Only' showcase truly proved that you can do no better than Dubai.

Under the twinkling lights of the Burj Khalifa – the tallest building in the world – Giorgio Armani hosted an exclusive 'One Night Only' show to celebrate the 10th anniversary of Armani Hotels in Milan and Dubai. The wonder of Dubai and all its beauty came to life as 110 looks (including menswear and womenswear from its Spring/Summer '22 collection and Armani Privé) unfolded on the steel runway.

The finale was reminiscent of a fairy-tale – delivering a younger, free-spirited facet of Italian elegance, dresses were light and delicate in soft pastel shades. And as each look was a feast for the eyes, so too was the beauty prep.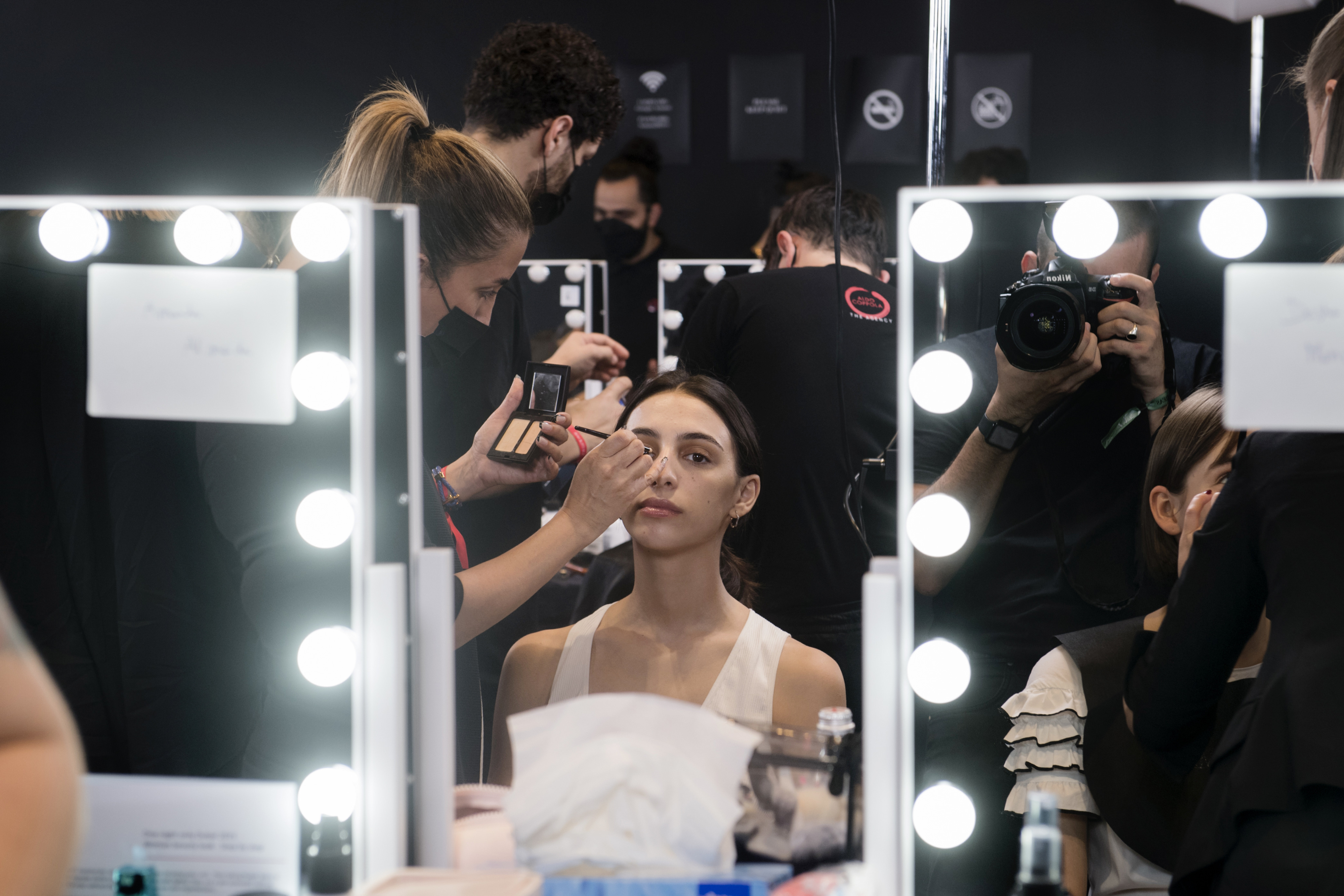 "To celebrate the 10th anniversary of the opening of the Armani hotel in the Burj Khalifa, the make-up ticks all the Armani codes: an emphasis on beautiful, polished skin, not mask-like, and cheeks and lips are soft and healthy whilst eyes are defined with a soft green thick liner," explained Linda Cantello, Giorgio Armani's international make-up artist.

This runway show helped us wrap our heads around what fashion and beauty might look like in a post-vaccine world. Above the neck, polished skin was a major element of the overall beauty look as the face was moisturised with Armani Beauty's Luminous Silk Hydrating Primer before applying the soft formulas of the Luminous Silk Foundation.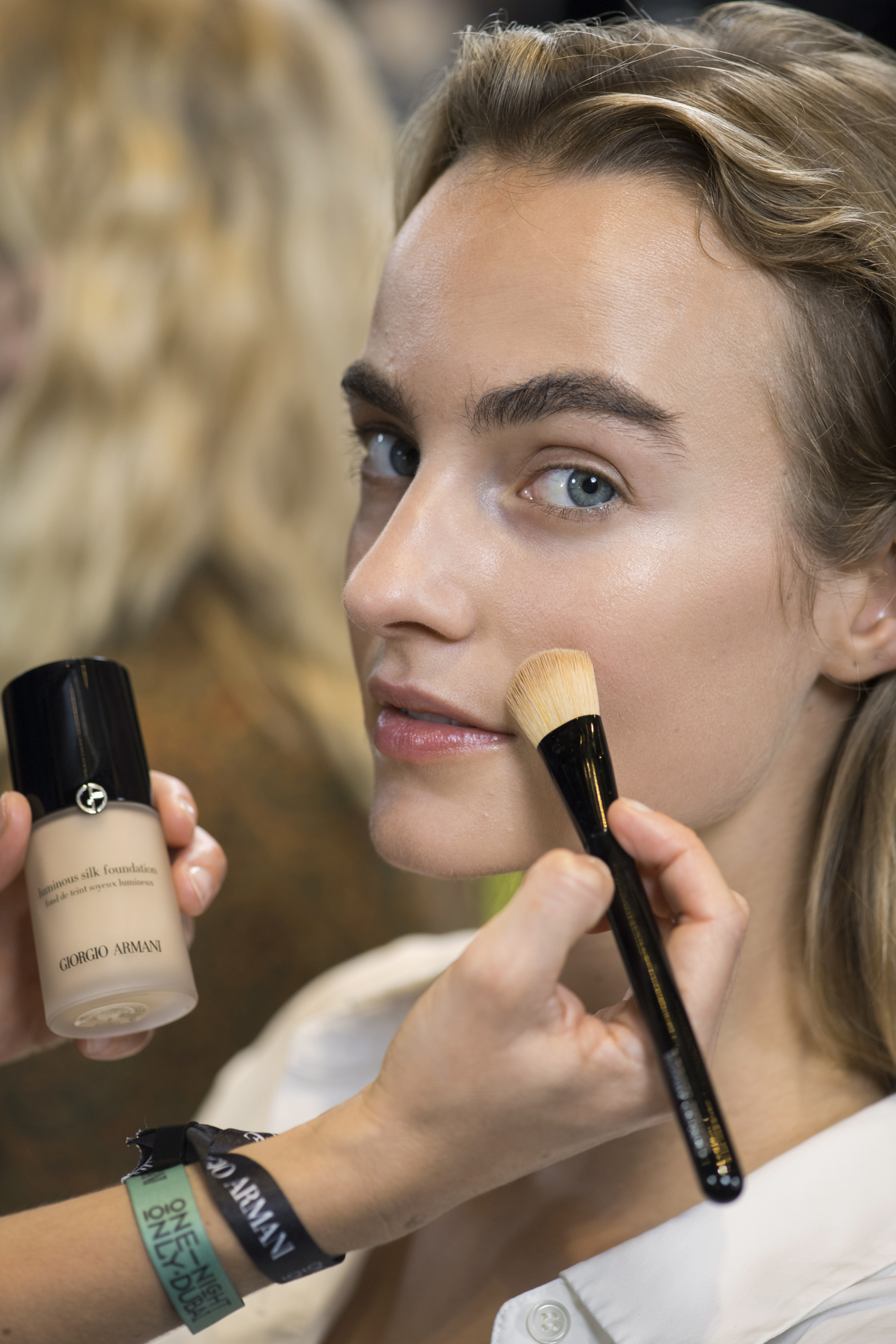 Moving on to the eyes – which is perhaps, the most dramatic part of the overall look – they featured a mixture of two eye tints (Scarab and Nude Smoke), which were applied in a thick band and then blended well before being set with the brand's Micro-fil Loose Powder. Lashes were then curled and complete with 2-3 coats of the Eyes to Kill Classico mascara.

Brows were slightly exaggerated and filled using the appropriate shade of Eye-Precision Brow Pencil, only making sure that the brows were longer, straighter but not darker. To finish it off, the Neo Nude A-Highlight (shade 11) was applied on the brow bone only, extended out to the end of the eyebrow.
To finalise the perfect pout, Armani Beauty's Lip Power (in shade Forte) was applied on the models with lighter skin tones whilst shade Attitude was applied for darker ones. To finish off the model's natural glow, the lip products were deliberately used on the cheekbones for fashion show purposes.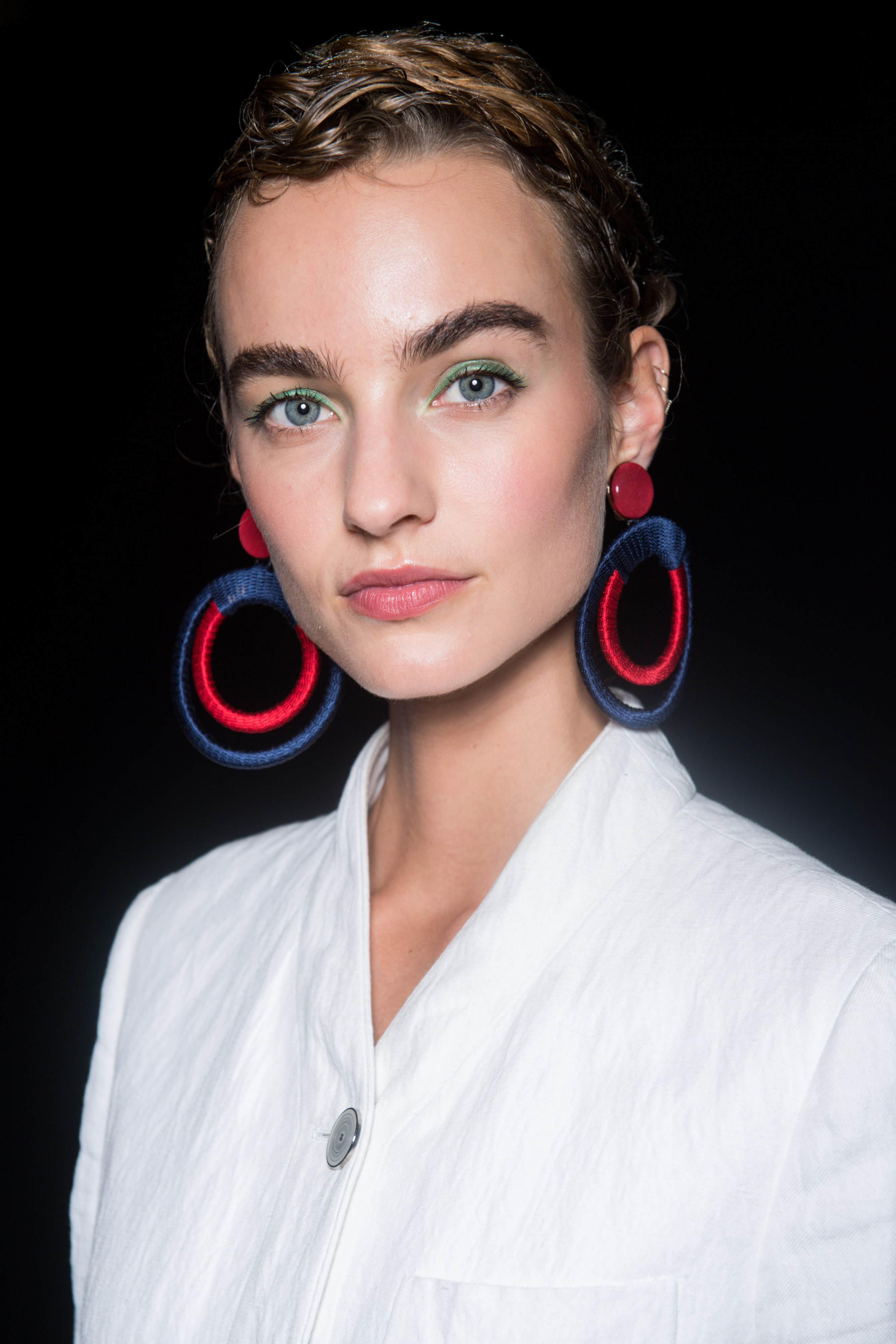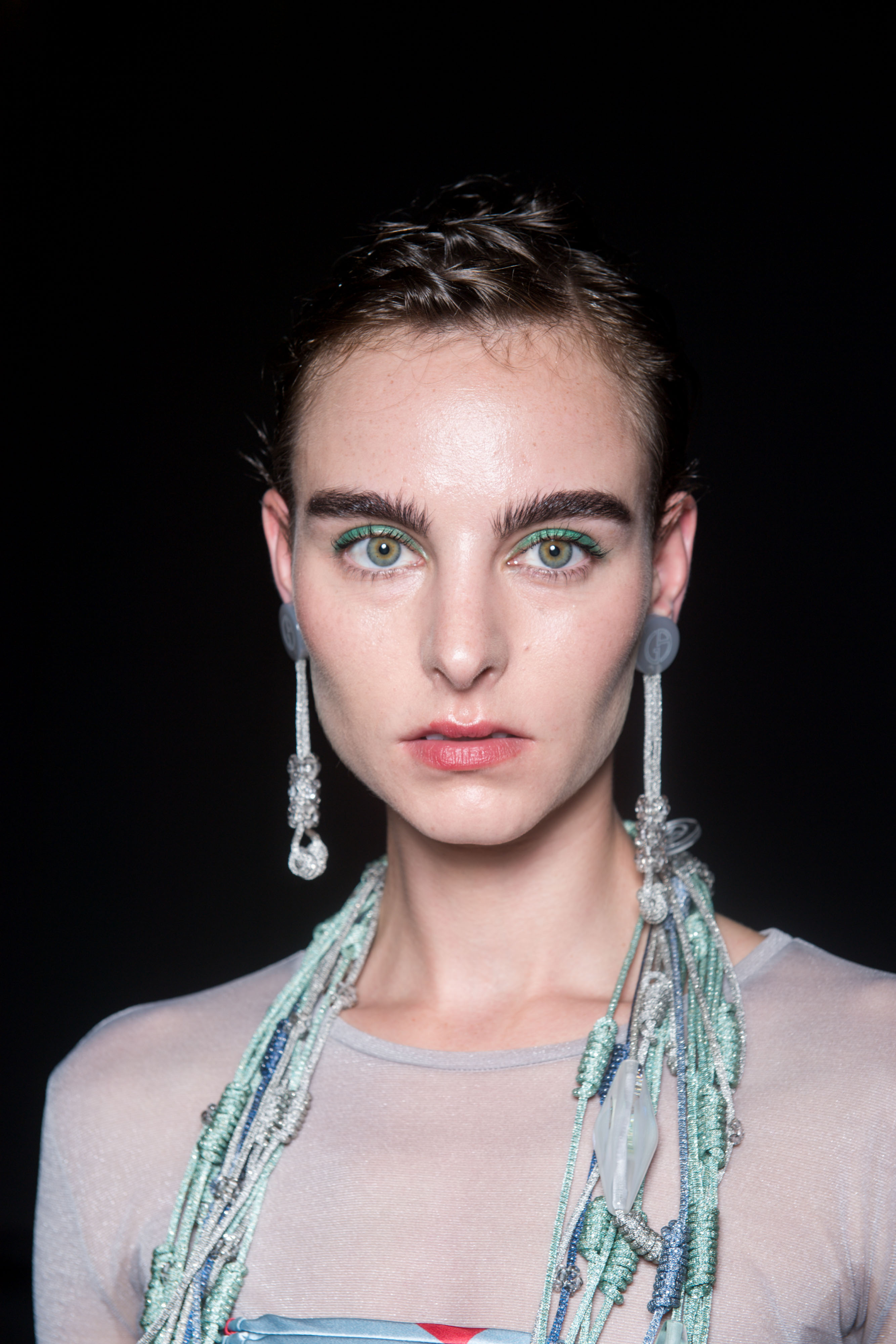 It may have been a 'One Night Only' showcase, but the experience will remain in our memories for many years to come.
[data-stk-css="stk5n12u"]:not(#stk):not(#stk):not(style){}{"keyframes":[{"transform":"scale3d(1, 1, 1) translate3d(0, 0, 0) rotate3d(0, 1, 0, -360deg)","easing":"ease-out","offset":0},{"transform":"scale3d(1, 1, 1) translate3d(0, 0, 150px) rotate3d(0, 1, 0, -190deg)","easing":"ease-out","offset":0.4},{"transform":"scale3d(1, 1, 1) translate3d(0, 0, 150px) rotate3d(0, 1, 0, -170deg)","easing":"ease-in","offset":0.5},{"transform":"scale3d(0.95, 0.95, 0.95) translate3d(0, 0, 0) rotate3d(0, 1, 0, 0deg)","easing":"ease-in","offset":0.8},{"transform":"scale3d(1, 1, 1) translate3d(0, 0, 0) rotate3d(0, 1, 0, 0deg)","easing":"ease-in","offset":1}],"options":{"id":"preset-flip","delay":0,"duration":1000}}[data-stk-css="stkcUof9″]:not(#stk):not(#stk):not(style){}[data-stk-css="stkQf9ej"]:not(#stk):not(#stk):not(style){}[data-stk-css="stkDbhrz"]:not(#stk):not(#stk):not(style){} .stk-post [data-anim-name="preset-flip"]:not(#stk):not([data-anim="false"]) { transform: scale3d(1, 1, 1) translate3d(0, 0, 0) rotate3d(0, 1, 0, -360deg); -webkit-backface-visibility: visible; backface-visibility: visible } .stk-post [data-anim-name="preset-flip"]:not(#stk):not([data-anim-m]), .stk-post [data-anim-name="preset-flip"]:not(#stk):not([data-anim-m="false"]) { transform: scale3d(1, 1, 1) translate3d(0, 0, 0) rotate3d(0, 1, 0, -360deg); -webkit-backface-visibility: visible; backface-visibility: visible }