Culture has always been rooted in the history of fragrance. Whether through the extraction of ingredients or on the fragrance bottle itself, culture has contributed significantly to the development of perfumery.

At Hermès, its Hermessence collection is the emblem of the Maison's creative freedom and unique language, and to celebrate the merge of cultures and rich olfactive components, Hermès reimagined one of its signature compositions in an exclusive limited edition.

Crafted by Christine Nagel in 2018, the Agar Ébène has been revisited in an exceptional limited edition with a verse of Rashid Al Khadar, calligraphed by the artist Mohammed Mandi Al Tamimi.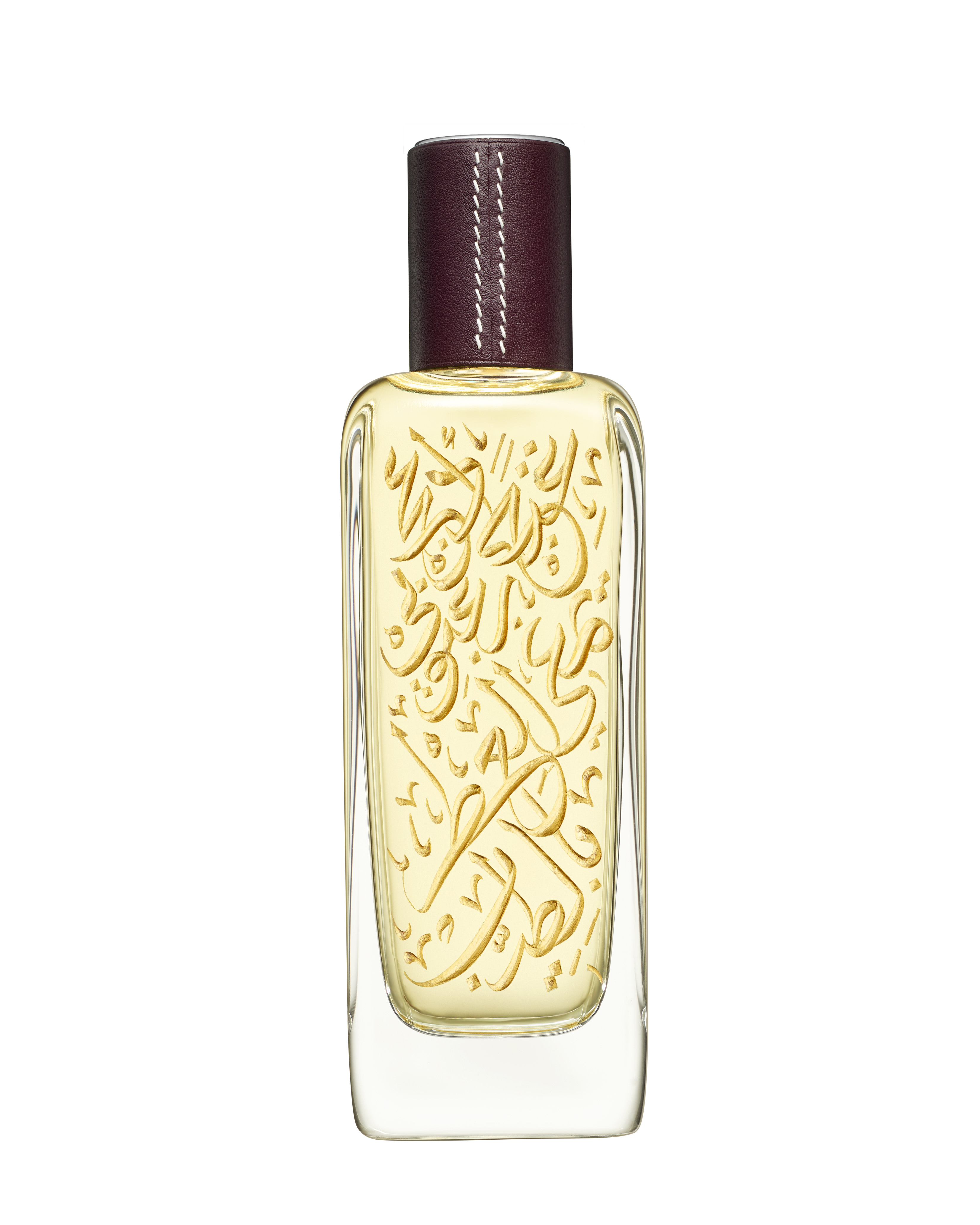 Evoking the emotion of the fragrance through the beloved poem written by the late Emirati writer, artist Mohammed Mandi Al Tamimi used a specific style of Arabic script (Diwani), where the interlaced script is engraved, then enhanced with 24-carat gold leaf.

The embodiment of French know-how and excellence is produced in a limited edition of 1,000 pieces (200ml glass bottle) and Mohammed Mandi Al Tamini's calligraphy is also embellished on the plum-coloured leather sleeve that envelops the spray bottle in its 100ml size – only 76 pieces of this feat of supremely delicate craftsmanship have been produced.

The exceptional limited-edition bottle is currently only available in the UAE and can be found exclusively in Hermès stores and the Hermès Parfumeur Mall of the Emirates boutique. It will roll out in other GCC countries from November 2021.
Also, discover Hermès' latest Les Mains collection.