The F1 Las Vegas event proved to be no different, as she once again ventured beyond the ordinary. Renowned for her unique style and trailblazing fashion preferences, Rihanna personally commissioned the creation of an exceptional watch anklet that seamlessly melds high fashion with inventive flair.
This bespoke watch anklet, embellished with over 70 carats of round and emerald-cut diamonds, set in 18K white gold, stands as a testament to both Jacob & Co.'s impeccable craftsmanship and Rihanna's visionary aesthetic.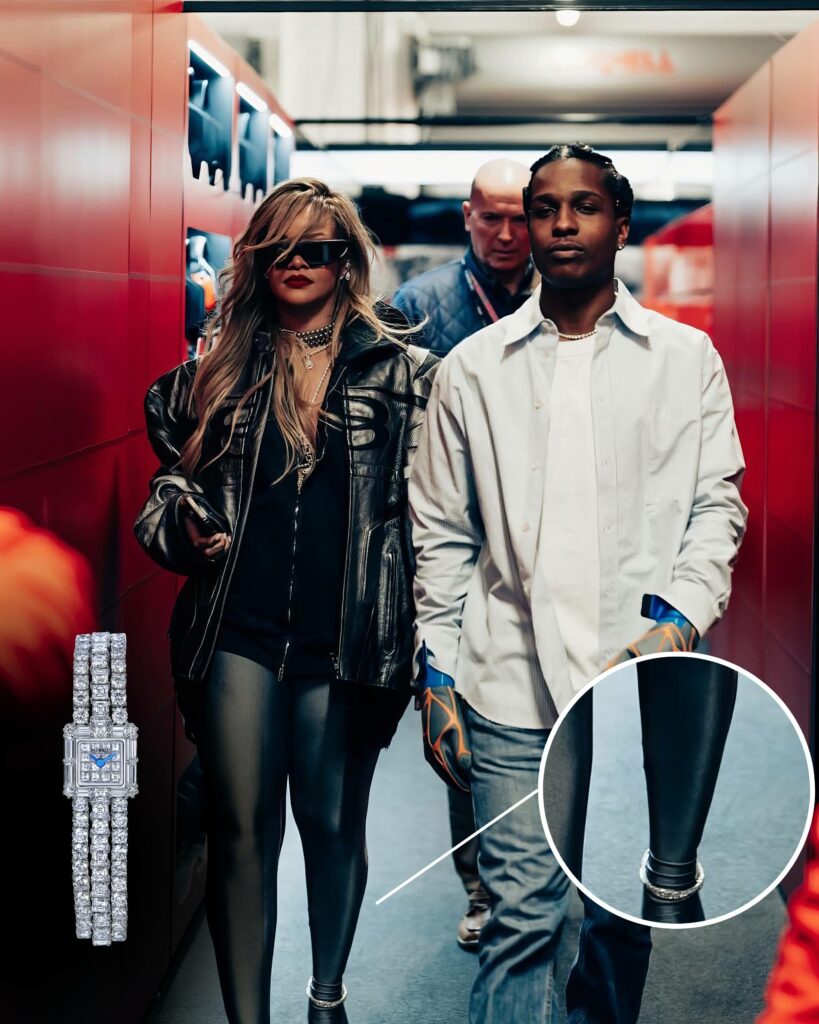 Delving into the backstory, Rihanna's longstanding association with Jacob & Co. spans over a decade. Engaging in discussions with Jacob Arabo about the jewelry she would adorn has been a recurring theme. For twenty-five years, Jacob Arabo has maintained a unique role as both creator and advisor, fostering relationships with the entertainment elite. This connection is characterized by trust and built on personal rapport and intuitive understanding, as exemplified in the case of Rihanna.
Rihanna's choice to wear Jacob & Co. timepieces and jewelry is a deliberate one. This deliberate selection is evident when @badgirlriri showcased her personally diamond-set, red Brilliant Northern Lights during her Superbowl LVII performance or when she adorned her Jacob & Co. Watch Choker at Pharrell Williams's inaugural Louis Vuitton Fashion Show.
ALSO READ: HASSAN AKHRAS, FOUNDER OF 'ARAB WATCH GUIDE', SELECTS 10 TIMEPIECES FROM DWW – HERE'S THE LINEUP.