Balenciaga is at it again. Following the launch of its infamous 'Trash Bag' pouch ($1790) and the 'Destroyed Sneakers,' ($1850), both retailing for approximately AED 7000, the brand is back with yet another controversial launch – the Balenciaga 'Towel Skirt.' Unless you've been living under a rock, we are certain that you have seen the viral Balenciaga Towel Skirt plastered across your social media feeds. Affixed with a ridiculous price tag, the Balenciaga Towel Skirt has generated an online meme fest.
However, it's not just the price tag of the Balenciaga Towel Skirt that raised eyebrows among both critics and fans of the brand. The product itself has left many bewildered. Is it a towel? Is it a skirt? Does it create an illusion of being a towel? Is it a design genius crafted from luxe materials?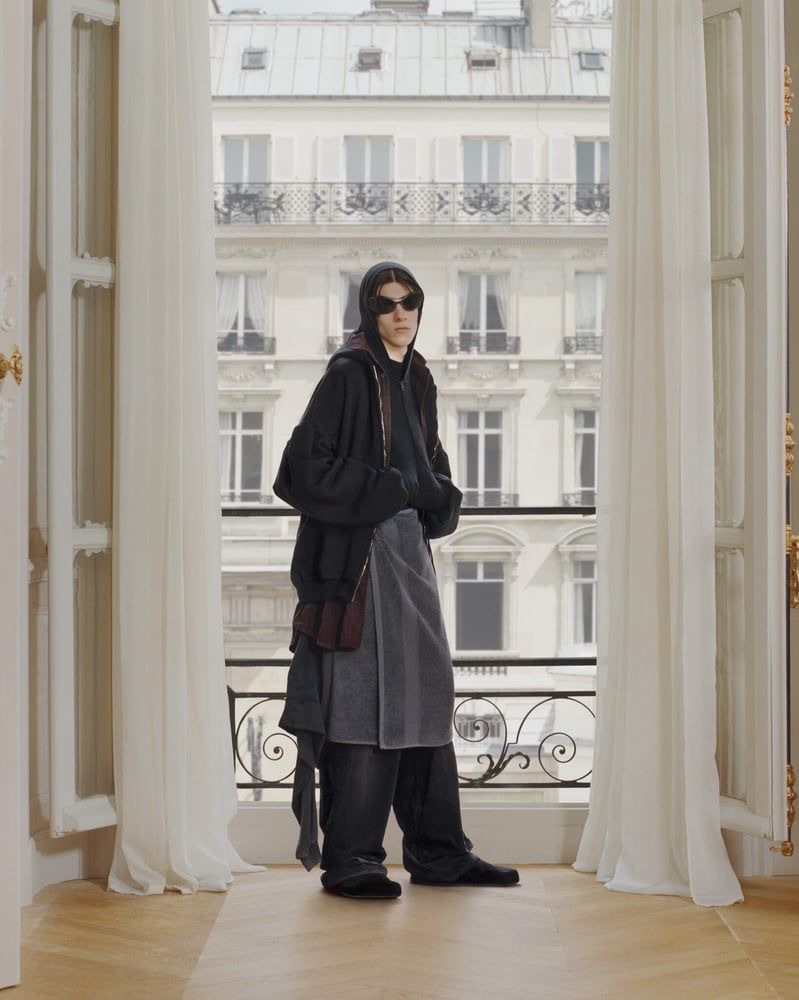 Unfortunately for Balenciaga fans, the product is just that – a terry cotton towel that looks exactly like the one in your bathroom. The look? The one you've perfected for years as you hastily step out of the shower. The only difference is that the skirt is secured with two buttons for easy fastening –oh, and the hefty price tag, of course.
Retailing for $925 (AED 3400), the Balenciaga Towel Skirt is available in four colors and can be pre-ordered on Balenciaga.com.
ALSO READ: THE CHANEL CRUISE 2023/24 CAMPAIGN IS GIVING L.A & DISCO GOLDEN AGE VIBES.