As daylight transitions into the soft hues of dusk, these visuals extend an enticing invitation to embark on a journey of reverie. Immerse yourself in the fantasy of Los Angeles with the CHANEL Cruise 2023/24 collection campaign, featuring a basketball court, a surfboard, and expansive sandy landscapes. Following the iconic Paramount Studios show, Anna Ewers and Loli-Bahia are captured by the lens of the photographic duo Inez & Vinoodh against the backdrop of Venice Beach.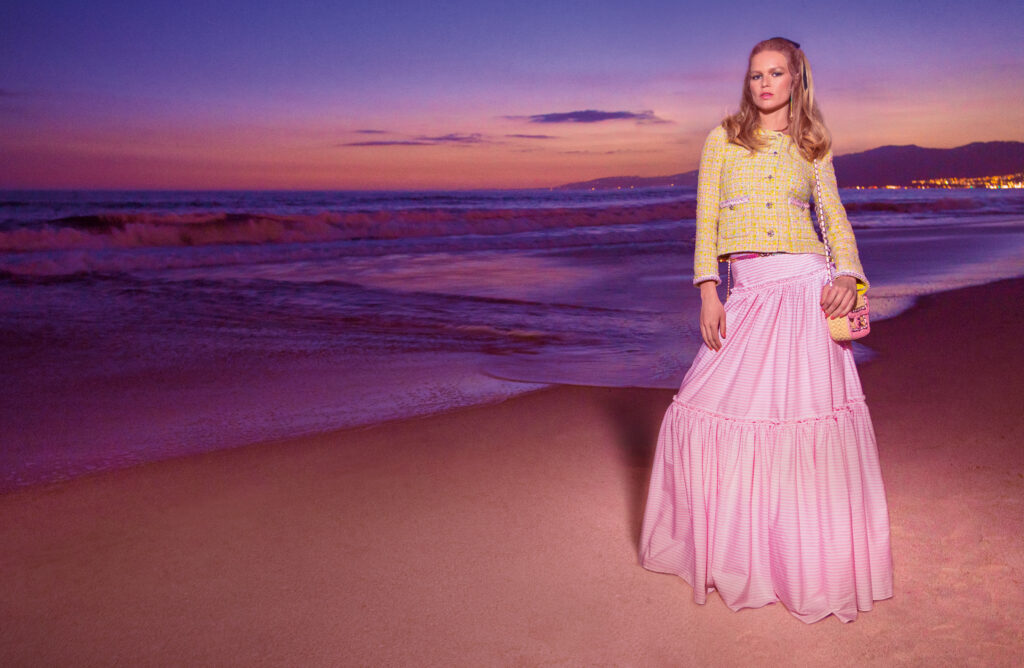 In this convergence of diverse realms, a lively resonance reminiscent of disco's golden era unfolds. Witness a lamé top harmonizing beneath the iconic two-tone cardigan, while the glisten of a sequined gold jacket, bordered in pink, complements the radiance of leather trousers and a star-studded little black satin dress. An iridescent pale yellow tweed jacket pairs gracefully with a long skirt adorned in pink and white stripes, as mini shorts and a pastel tweed bustier make a statement beneath an effortlessly draped oversized coat. In homage to the Californian lifestyle, a board and basketball, branded with the double C, evoke the sporty spirit threading through the collection.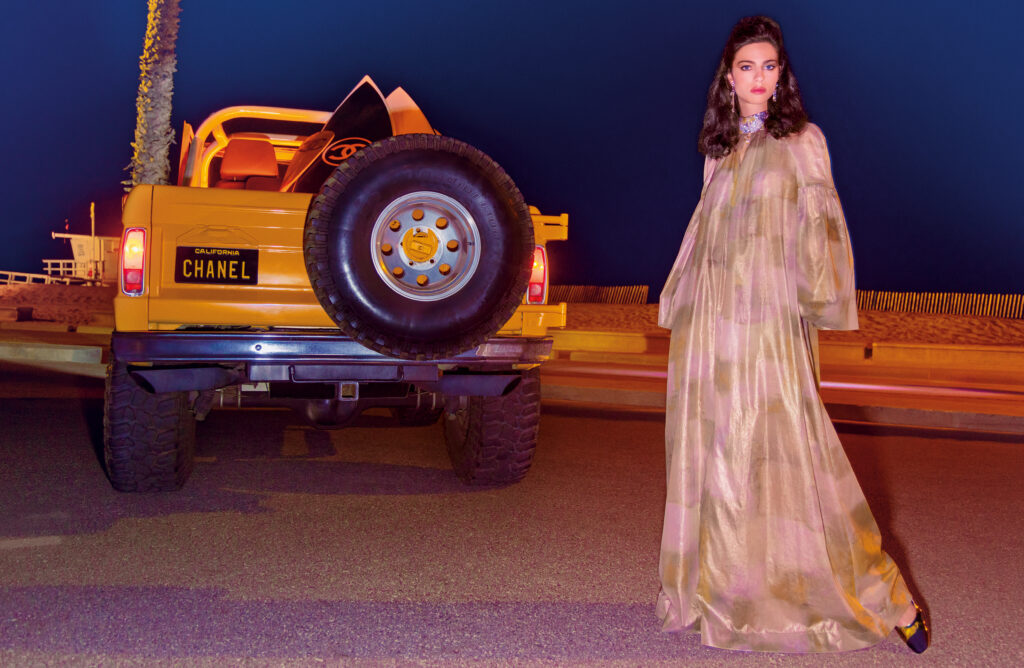 ALSO READ: THE GUERLAIN X BEGÜM KHAN 'BELIEVE IN FANTASY' HOLIDAY COLLECTION IS THE CHRISTMAS MIRACLE WE ALL NEEDED.