Over the past two years, travelling the world and exploring overseas has come to a halt due to the pandemic. It was perhaps one of the most impacted industries – travel and tourism – with unprecedented global restrictions and stay at home orders. However now, things are looking bright with a shift in travel trends that are shaping tomorrow's traveller. Vice President and Global Brand Leader of St. Regis Hotels, George Fleck, even pointed out that moving forward, "customization of travel will be more important" than ever before as we're on the lookout for tailored experiences and luxury.
This is probably why the St. Regis brand is currently on an opening spree with a plethora of hotels scheduled to open new doors around the globe this year (and beyond). One of the most recent openings focused on the Middle East, more specifically in Egypt, and we had the chance to stay at the new beacon of luxury on the Nile.
The St. Regis Cairo, as well as the new St. Regis Almasa Hotel, carries the spirit of innovation, tradition and inspiration of the iconic hotel brand. At the famed Library of St. Regis Cairo, we got the chance to sit with Fleck to discuss his role at St. Regis, the future of the brand (globally and in the Middle East) and post-pandemic travel trends…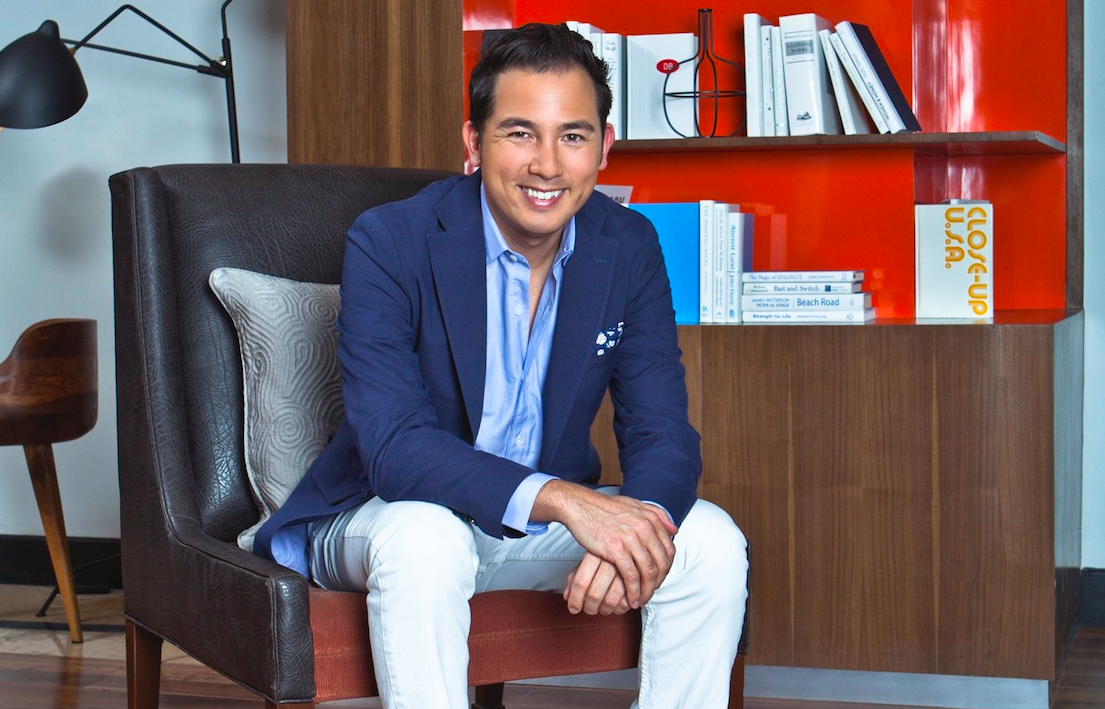 This role is quite new to you. What does a job as Vice President and Global Brand Leader entail?
The way I see my role really is a brand story. My title is 'Brand Leader' but given that I have the privilege to lead a brand that has existed for over 100 years, 117 years to be exact, I see my role as a temporary store to ensure that we can honour the legacy of this brand, but also evolve it to make sure it stays relevant for the next generation of luxury consumers. My role here is to look at the entirety of the global brand experience, to go from where to take the brand – through a physical design product experience perspective, where we evolve it to a guest experience, brand experience from a service point of view, as well as how we go from a marketing point of view and perspective. So really, it's looking at every angle of the brand experience and the guest journey.
How exactly are you, through your lens, making sure that all the future St. Regis' that open still have that history yet are very relevant to today's consumer?
We have a very distinct foundation that every new project adheres to. So, we have a vigorous design and emerging process, where if you are a design firm that has been retained to develop a project, that they go through a deep emerging design process with our St. Regis design team, and they are clear on the foundational elements that have to be the same from one hotel to the other. It doesn't mean they have to look exactly the same but they have to have the essence of it. For example, every St. Regis requires that there has to be a Library, or signature spaces like the Great Hall, the Lobby or the Astor Ballroom. We also do have a club lounge unlike any other brand because we have the butler service. So there are product requirements that you can then layer on to signature features. There are literally hundreds of components that are very visible and apparent to the customer's eye, and then there are some that guests may never pick up on because they're very particular. It's just those moments of surprises delight that all tell our story and goes back to our founding family, the Astors. Nothing is really ever left up to chance.
We are honouring the Astors' rituals and bringing them to the guests of today because we think that they are really enchanting, unique and interesting – we're honouring their legacy but we're also introducing them in ways to engage with our guests today. It's like a movie with cinematic settings. This hotel specifically, truly exudes a cinematic setting with exquisite moments where you truly feel like you're in a movie set or you've been taken back in time to this magical place.
"I think that's what makes our brand really unique is that we have this rich, territory to mine from. It's like a world that we are transporting you into."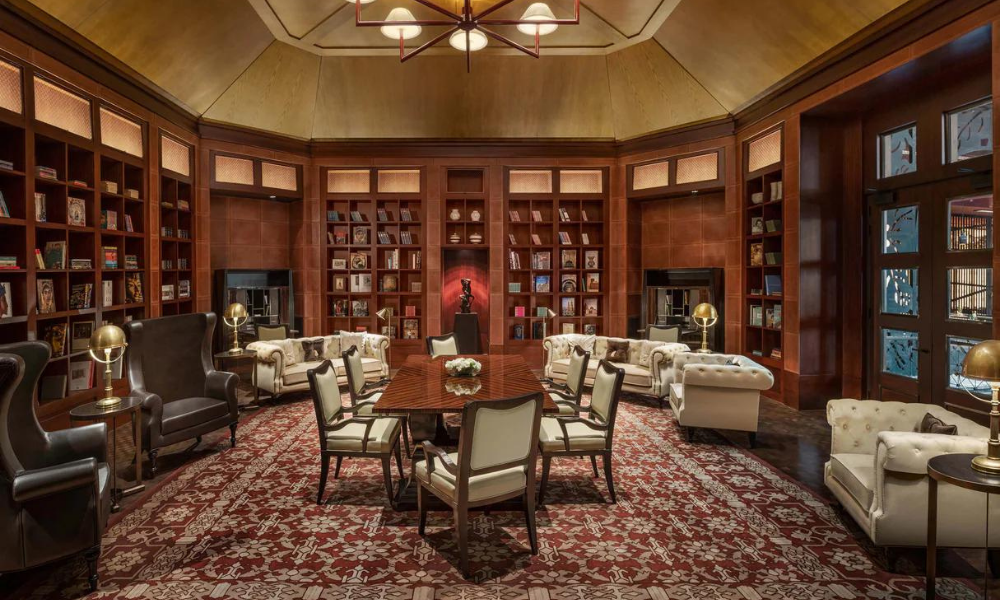 I've been to a few St Regis' around the world and whilst they're all very different, I still learn something about each location that offers something new, yet is still very much linked to the original property. Is there a specific story that you learned when joining that really stood out to you or surprised you in a way?
Yes! I was really surprised by the story of the Bloody Mary because I didn't know that it was invented at the St. Regis New York. When I started to look deeper into the story, I loved how it unfolded because it wasn't just because of a barman that decided to make a cocktail, it was because one of the Astor daughters was engaged to a young Russian Prince, who asked the French barman to make him a Vodka-based drink and the bartender had this idea, to make a tomato-based cocktail with vodka, that he didn't think Americans would actually like. And so, he invented this drink and didn't think he could call it the Bloody Mary because traditional American audiences would find it kind of vulgar or controversial. So, he decided to call it the red snapper instead. But, the Russian Prince liked the drink so much and because he was part of the high society of New York City, engaged to the young lady Astor, that it became a big hit.
To this day, we still have a signature Bloody Mary at every hotel. We have the original recipe of the Red Snapper and it has become a global phenomenon. I loved that it's not just about somebody inventing it but it's all about the name, the backstory of who asked for it, the excitement behind it.
Shifting to the Middle East – you opened four properties in one year. Why did you decide to open two in Cairo?
Well, often times it's both 'where do we currently not have the flagship' and 'we haven't had a St. Regis in Cairo', and I consider it one of those destinations that is incredibly enchanting and culturally enriching, it's so important to history and culture. If you look at the market, it's a place that truly needs a few more luxury properties. We always say that St. Regis opens at the best address and certainly here, that would be the case. I think local Egyptians and Cairo residents, are excited to be able to come here, dine, socialise, gather and celebrate. So, for us, it was important to bring that here because the values and culture of the city are a perfect match.
The other property [St. Regis Almasa] is very opportunistically. Because, it is a part of a completely t new development – the new Cairo, the new capital and in the next 10 years it's going to be an incredible place for commerce, for politics, for society. And to be the first one there is such an honour for us and such a good opportunity. It helps us create massive awareness for the brand and for people that come.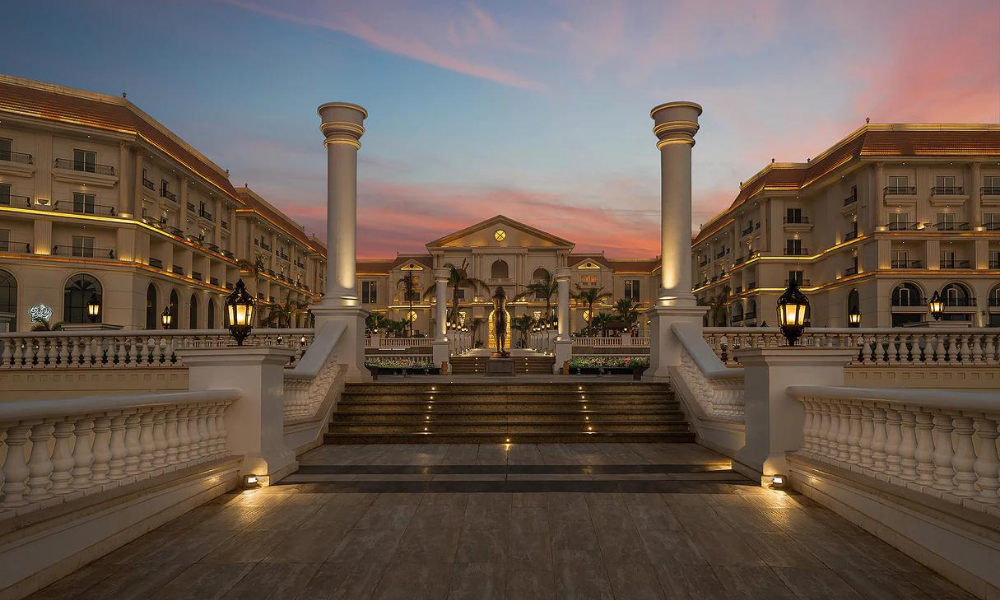 In Egypt, there are so many more amazing destinations that I can definitely see more St. Regis' coming – from some stunning resorts along the Red Sea to some o the other historical sites.
Other properties coming up around the Middle East, we have 13 resorts opening up in the next 5 years including Marrakech, Oman, Qatar, Kuwait City – those are just a few to highlight. We're really rounding up our portfolio of the properties that we have today: two in Abu Dhabi, two in Dubai, two here in Cairo, etc. It's a really strong presence in the pipeline for us.
What are some of the post-pandemic trends you noticed so far or that you're hoping to see happen?
I think the one we're already seeing today is this desire and demand to travel again, and no matter what, we see it no matter the price point. There's also been an over-influx of luxury because I think people, not only want to get out and travel again, they want it to be incredibly experiential and they want to be with brands they trust and know. That's why I think brands that are highly recognisable where people can expect incredibly personalised experiences, will resonate. I always see a collision course of ultra-affluent travel – who maybe hasn't travelled in a while and is not looking to just travel but to spend an exceedingly high amount of money on these experiences that they've been longing for a long time.
"On the other hand, we have these incredible destinations that are reopening – especially in luxury, and I think these things happening at the same time is really helping to accelerate the travel demand – especially with resort destinations."
So I think, highly personalised destinations people are looking for. Handcrafted experiences.
If you could choose one, your personal favourite St Regis, which one would it be?
I get this question all the time but I love them all for very different reasons. But overall, the ones that resonate the most with me is not only do they have fantastic products because they all do, but they truly activate and live the brand. There's a varying degree of that depending on the destination and I'm not just saying this because I'm here but I do think that this hotel really checks all of these boxes.
To book your stay at the St. Regis Cairo, please visit Marriott.com.
To book your stay at the St. Regis Almasa Hotel, please visit Marriott.com.