The winter holidays are officially over but that doesn't mean you can't start planning your next overseas jaunt. Lonely Planet has listed the top 10 countries that are "primed to capture travellers' imaginations" for the new year and excitedly, a Middle Eastern country has made the list, too.
Topping the list this year is Sri Lanka. The country is already a tropical favourite and with just a short four-hour plane ride away from Dubai, the country offers something for everyone. Whether you're an adrenaline junkie, eco-conscious warrior, a wellness seeker or a foodie, there's plenty to do.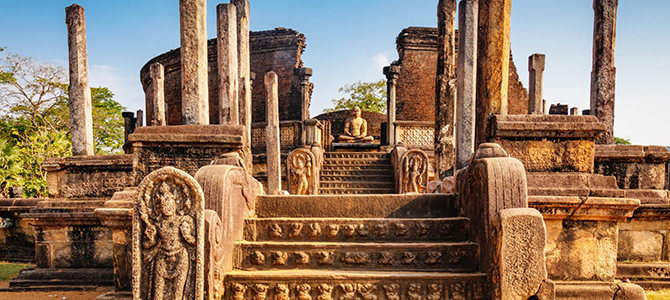 The South-Asian country is followed by countries including Germany, Zimbabwe, Panama, Kyrgyzstan and Jordan.
The Middle Eastern country is quickly becoming a go-to on everyone's lists thanks to its rich cultural offerings, luxury hotels and wonder of the world. Less than a year ago, The Luxury Collection hotel, Al Manara, officially opened its doors to the public in Aqaba (a four-hour drive from the country's capital), offering its guests authentic Jordanian hospitality and an epicurean journey that will not soon be forgotten.
Here's the full list of top 10 countries to visit this year…
1. Sri Lanka
2. Germany
3. Zimbabwe
4. Panama
5. Kyrgyzstan
6. Jordan
7. Indonesia
8. Belarus
9. São Tomé & Príncipe
10. Belize
Time to get booking.
Now, take a look at the newest hotels to book yourselves into in 2019.