If you're staying put in Dubai this summer, you've probably already prepared yourself (mentally, that is). The summer heat can be a little discouraging when stepping out to enjoy the sunshine but if you've been here long enough, you'll know that you can escape the harsh rays and savage your way through the season by either staying indoors or indulging yourself in one of the best pools the city has to offer.
At the Address Beach Resort, the hotel offers the ultimate beach escape – one that will keep you cool and culturally enriched this summer – and what awaits you is the perfect getaway.
Situated at the end of JBR, the beachfront property adds to the already-stunning Jumeirah Beach skyline with its two 77-storey tower which connects with the tallest inhabited sky bridge in the world.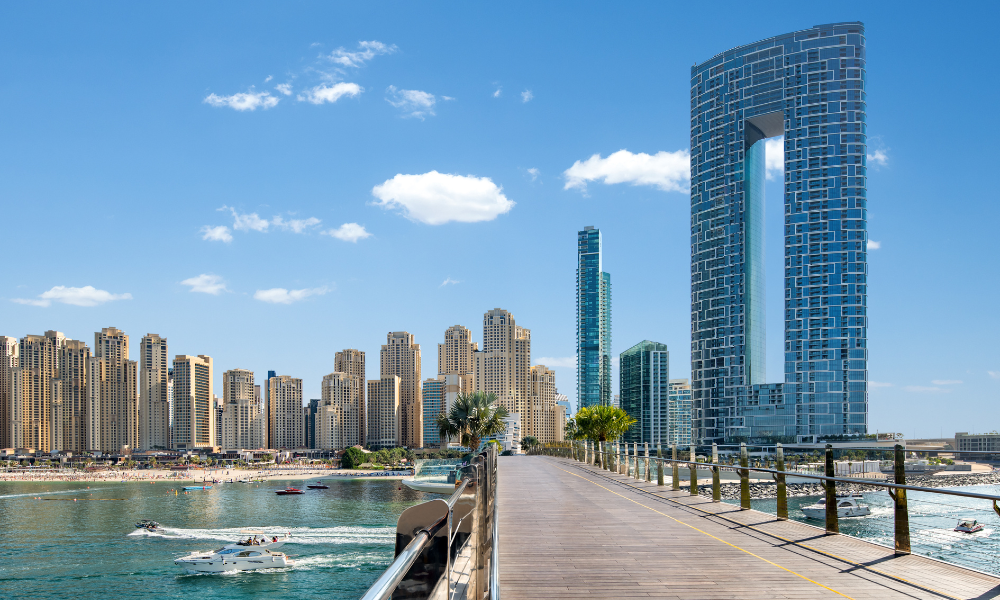 Upon arrival, you're already immersed in a world of contemporary living. The hotel features 217 spacious guest rooms and suites including deluxe rooms with Marina or sea view options, one and two-bedroom suites as well as a three-bedroom Presidential Suite. And if you're thinking of staying a little longer than a weekend staycation, the resort houses 443 fully furnished and serviced apartments, and 478 unfurnished residential apartments.
Bringing together a leisurely refined experience, the hotel is mostly known for its unparalleled panoramic views of the Arabian Gulf. You can even scout some of the city's main landmarks including the Palm Jumeirah, Dubai Marina and the iconic Ain Dubai.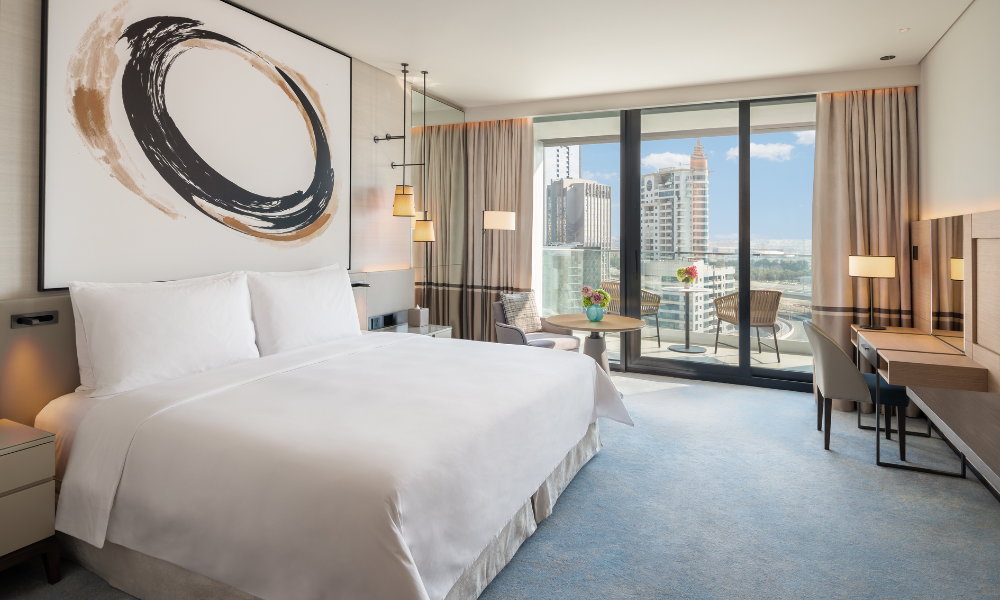 In addition to the views, the hotel in itself has become an Instagram sensation courtesy of its restaurant located on level 77, ZETA Seventy Seven. Adjacent to the world's highest outdoor infinity pool, it is an adult-only Asian fusion restaurant with incomparable views offering al fresco seating and a plethora of delicious dishes.
If an Asian fusion cuisine isn't really your thing, the hotel was designed to be a culinary destination and also offers Li'Brasil (a blend of flavours from Lebanese and Brazilian cuisines), The Restaurant (an award-winning concept with an array of internationally-inspired dishes to chooses from) and The Beach Grill (a sunny beach-side Mediterranean dining experience).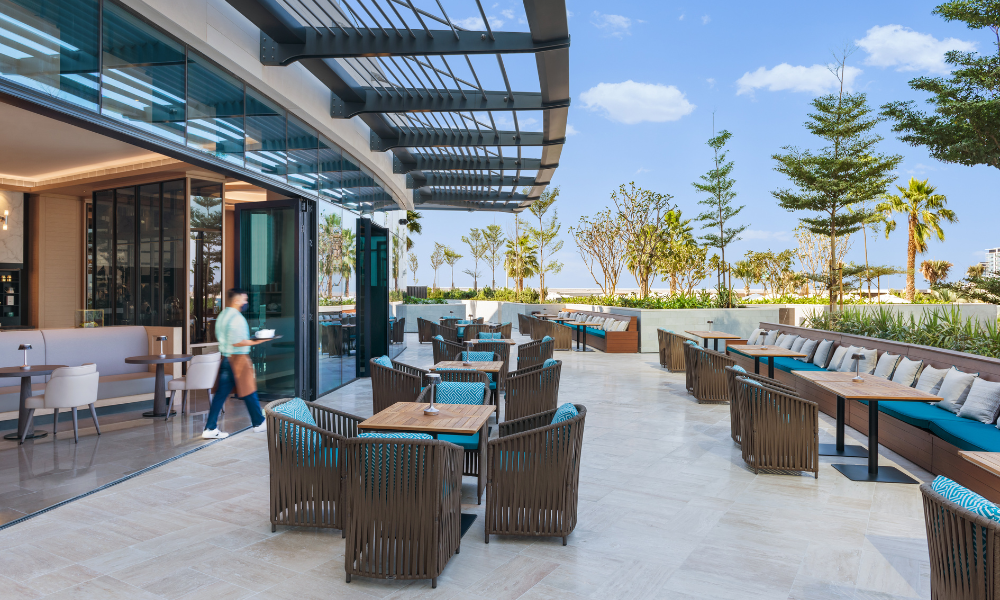 And as if that's not enough to get you booking a room stat, the resort has an overall holistic wellness aesthetic providing its guests with direct beach access, a state-of-the-art fitness centre and an award-winning spa.
For more information or reservations, please visit addresshotels.com.