Every year, it's safe to say that we look forward to what Apple has in store for us. This year, it's the watchOS 9 – and it's packed with new (and exciting) features for the Apple Watch. Taking your Apple Watch to a whole new level with the new update, it comes with a powerful punch of new running metrics and insights across fitness, sleep, and heart health.
The updates will now have more opportunities to personalise their watches – from watch faces to choose from to the new "custom workouts" feature in the updated Workout app. Speaking of workouts, the new feature now supports a new Multisport workout type that automatically switches between any sequence of swimming, biking, and running workouts, using motion sensors to recognize movement patterns. It's perfect for all of those triathletes out there.
Apple Watch is already a powerful tool for workouts, but it helps with staying connected and healthier too. The watchOS 9 brings sleep stages to the Sleep app, and a new FDA-cleared AFib History feature provides deeper insights into a user's condition whilst the new Medications app makes it easy for users to conveniently and discreetly manage, understand, and track medications.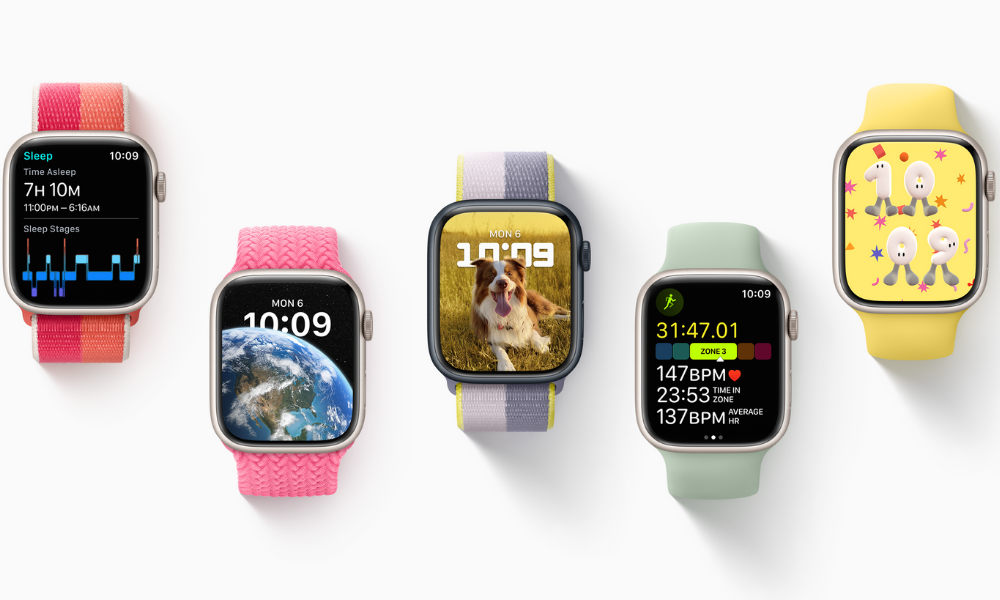 In addition to the new features, the software update Apple Watch has introduced will allow users to choose from more watch faces with richer complications that provide more information and opportunity for personalisation. Speaking about the new personalisation offerings, Deidre Caldbeck, Director, Product Marketing at Apple, said: "We continue to offer features to help you stay active, healthy and connected. But all with this underlying premise of personalisation and choice because it's such a personal device. And the watch face is really the manifestation of that personalisation. It's what keeps you connected to the things that matter to you most. Maybe you use the photo space to keep you connected to the people you care about, or maybe an infographic to give you that important information that you need with just arrays of the wrist."
The Apple Watch experience starts with watch faces. "The heart of the Apple Watch experience is really the watch face. And we want to make sure that all the watches that we designed are carefully researched, designed and crafted because it was one of the primary experiences on the watch," explains Kevin Chen, Designer, Human Interface at Apple. With the introduction of the lunar and astronomy watch faces, it goes back to the beginning of timekeeping. "We've always referred to the sun, earth, moon, and stars to track time, since the very beginning – and this is the Apple way of showing how we did that. And now that the watch has gotten much more powerful over the years, we looked at it as an opportunity to remaster this watch face to a place where we couldn't really do it before. With the remastered Earth and Moon, we use new rendering techniques to give it more fidelity and detail. And to really show that off, we gave it new crops to give a new perspective or angle."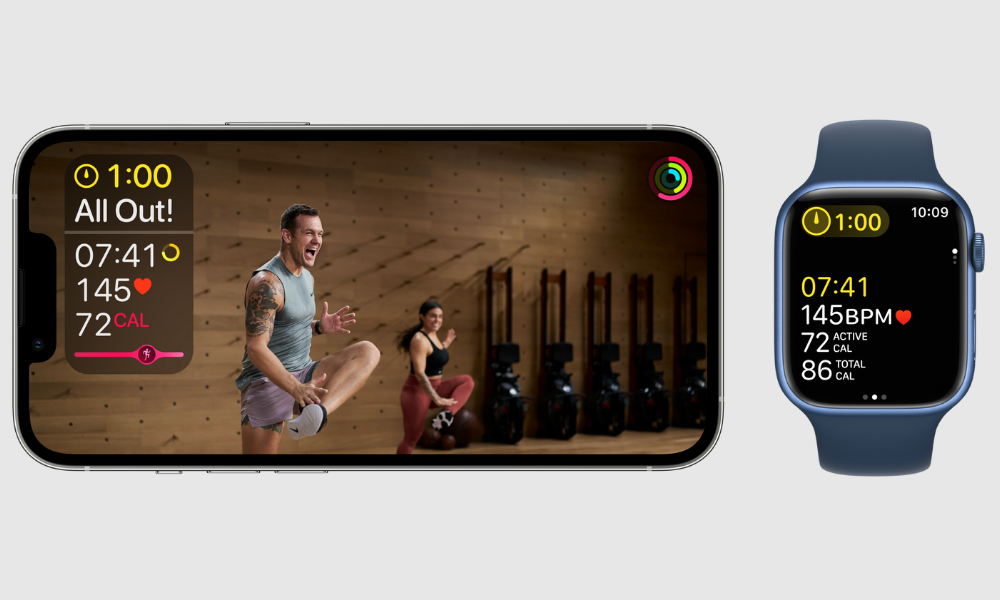 And with the Eid holidays right around the corner, the lunar calendar is well-perceived in the region (and Chen agrees). "Since the beginning of time, just like on astronomy face, lunar timekeeping has been important to several cultures around the world, and it's one of those watch faces that we've been working on for quite some time now. And we're finally seeing the fruition of the hard work that we put into it. And we felt that it was really important to have a watch face that speaks to learning timekeeping, and put it in the forefront because there are cultures that rely on it heavily for important holidays and events throughout the year. So this watch face will shed light on a lot of people who don't know about their timekeeping, on being an important artefact, but also an important watch for people who do use their timekeeping."
The Apple Watch is already a powerful tool for telling time but watchOS 9 helps users reach their fitness goals. Providing richer metrics for measuring performances, the update also supports a new multisport workout type that automatically switches between any sequence of swimming, biking, and running workouts, using motion sensors to recognise movement patterns.
And just when we thought we didn't need the latest update stat, sleep tracking in watchOS 9 provides even more insights with the introduction of sleep stages. The overall sleep experience empowers users to create Wind Down and Bedtime schedules, and courtesy of its additional metrics, the watch can detect when users are in REM, Core, or deep sleep.
"Users around the world love Apple Watch for helping them stay connected to those they love, be more active throughout the day, and better manage their health," said Jeff Williams, Apple's chief operating officer. "This fall, watchOS 9 takes the Apple Watch experience to the next level with scientifically validated insights across fitness, sleep, and heart health, while providing users more creative ways to make their Apple Watch their own."
The watchOS 9 will be available this fall as a free software update for Apple Watch Series 4 or later paired with iPhone 8 or later and iPhone SE (second generation) or later, running iOS 16.