The fash pack have come and gone from New York, London and Milan, and now, they're making their way to Paris for the final week of fashion month. And whilst planning a trip to the City of Lights. If you're planning your own stylish sojourn to the French capital, we've rounded up the best places to stay, things to do, where to shop and where to eat…
Where to stay
Plaza Athénée
Plaza Athénée is the place for celebrities and fashion moguls alike, with endless Instagram posts of the hotel's luscious garden setting, breathtaking views of the Eiffel tower and impeccable suite decor filling our feeds on the reg. Perfectly situated in the heart of Paris, getting ready for the day of shows ahead is just as exciting as attending the shows itself with Insta-worthy backdrops in every corner, luxurious furnishings and world-renowned offerings.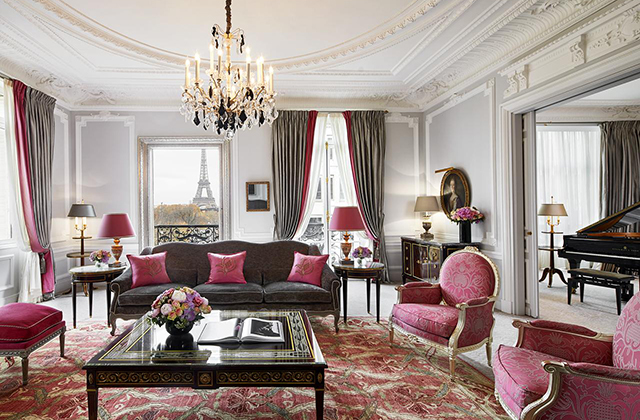 Plaza Athénée is located at 25 Avenue Montaigne, 75008 Paris.
Le Bristol Paris
For a more artsy experience, Le Bristol Paris is a family-owned hotel that's truly unique. With a stunning indoor rooftop swimming pool that has views over Montmartre and the Eiffel Tower, as well as a remarkable wellness offering at the hotel's luxury spa, the chic hotel is a perfect combination of discreet luxury and savoir-faire.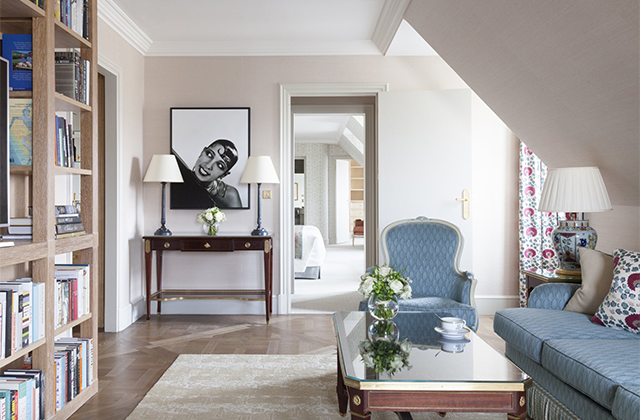 Le Bristol Paris is located at 112 Rue du Faubourg Saint-Honoré, 75008 Paris.
Four Seasons Hotel George V
Celebrating its 90th year in 2018, the Four Seasons Hotel George V has long been a favourite for many tourists and residents alike. Nestled in the Golden Triangle of Paris, just off the historic Champs-Elysees, the art-deco landmark is located in the centre of the city so you can take your time getting ready for any events ahead without rushing to your destination.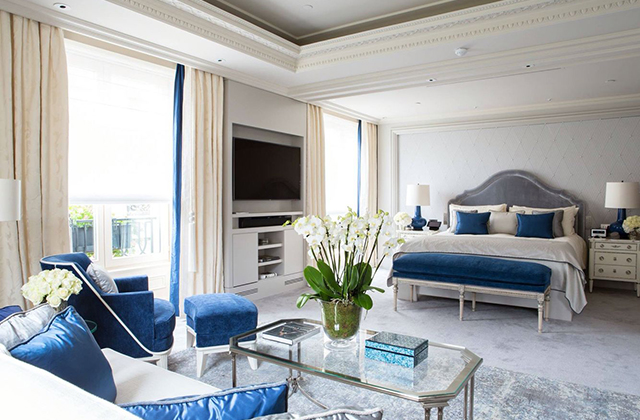 Four Seasons Hotel George V is located at 31 Avenue George V, 75008 Paris.
What to do
Fondation Louis Vuitton
If you've got some spare time in between shows this fashion week season, why not visit Fondation Louis Vuitton? The art museum is also a cultural centre where you'll be able to see an extensive range of artistic pieces. Some of the museum's collection is a combination of works owned by LVMH and the space also showcases works by Jean-Michel Basquiat, Gilbert & George, Jeff Koons and many more.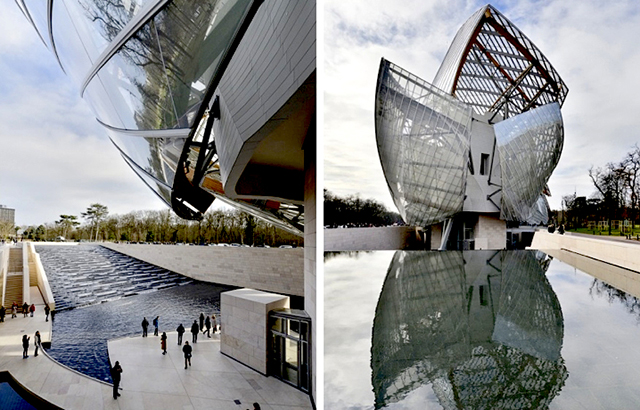 Fondation Louis Vuitton is located at 8 Avenue du Mahatma Gandhi, 75116 Paris.
Louvre Museum
A Parisian icon, the historic building is the world's largest art museum and whilst that alone is a very good reason to visit, its latest tour launch will make you definitely want to go. Running every Wednesday, Thursday, Saturday and Sunday (perfectly coinciding with Paris Fashion Week dates), you can take a 90-minute Beyoncé and Jay-Z tour which includes each of the 17 artworks and sculptures featured in the pair's newest music video.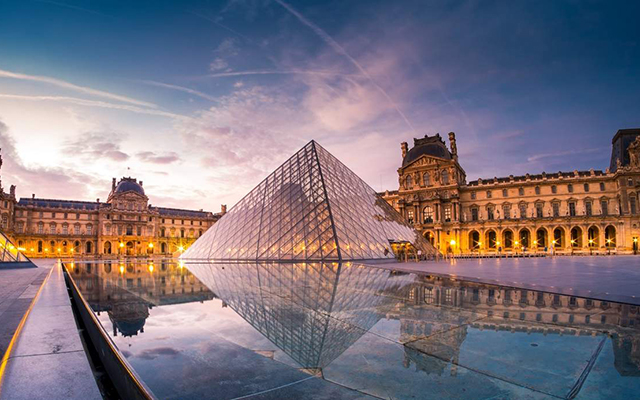 The Louvre Museum is located on Rue de Rivoli, 75001 Paris.
Palais Garnier
Providing the perfect backdrop for an Insta-worthy shot on its steps, the Palais Garnier is a must-visit if you're in the city. Although Opera shows and ballet performances are not on at all times, the space is still open for visitors to check out the historic architecture, the 1,979-seat opera house and the details of the breathtaking structure.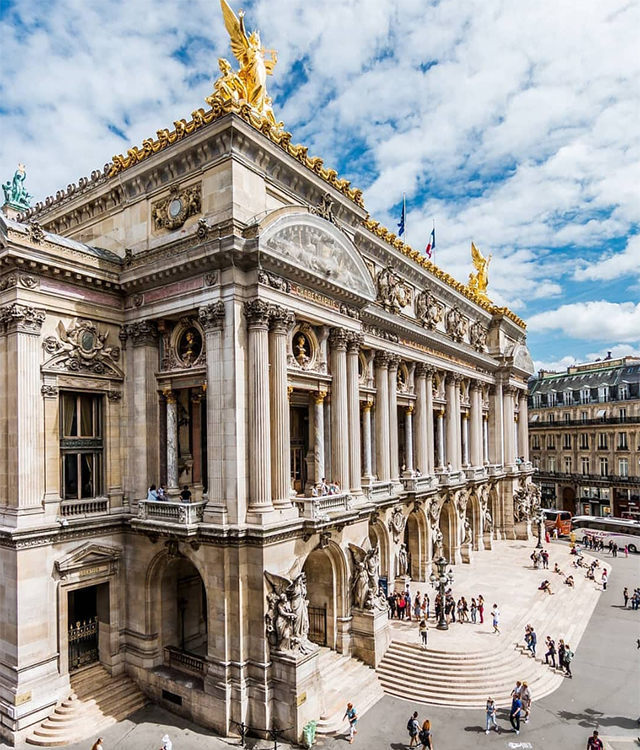 Palais Garnier is located at 8 Rue Scribe, 75009 Paris.
Where to shop
Rue Saint Honoré
If you're still looking for the right outfit during your time in Paris, Rue Saint Honoré has exactly what you need. Divided into two parts (Rue Saint Honoré and Rue du Faubourg Saint Honoré), you'll be able to find super chic boutiques at the former whilst the latter hosts all of the massive fashion maisons including Yves Saint Laurent, Dior, Prada, Valentino and Versace. Get those credit cards ready!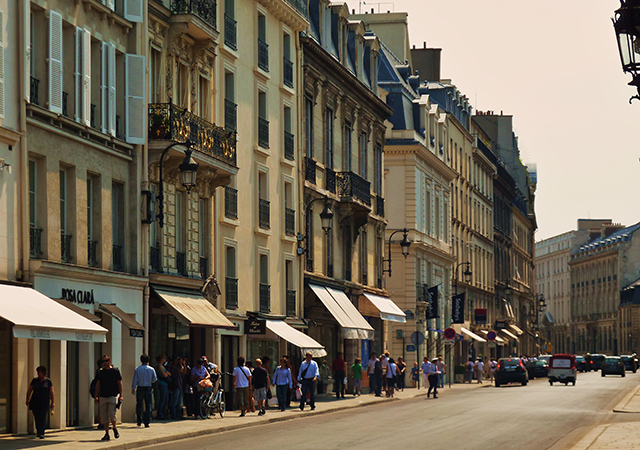 Galeries Lafayette on Boulevard Haussmann
If you're looking for a one-stop shopping experience, you'll find everything you're looking for at Galeries Lafayette on Boulevard Haussmann. With luxury fashion and accessories offerings for men, women and even children, the massive department store also has exclusive services such as personal shoppers if you're really in a hurry to find the perfect outfit for one of the many events lined up this week.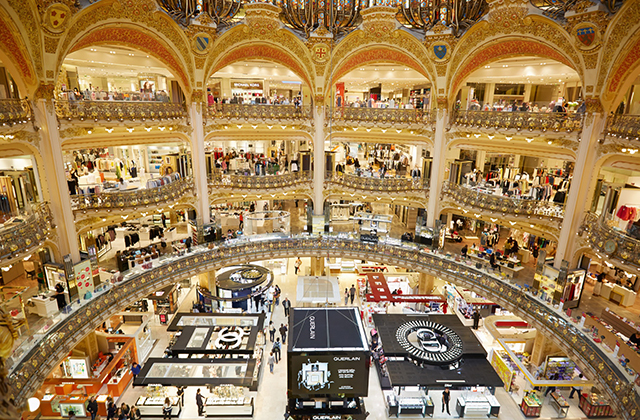 Champs-Élysées
One of, if not, the most famous street in Paris, Champs-Élysées is the perfect place for you to unwind and stroll. Just under two kilometres long (running from the Place de la Concorde to the Arc de Triomphe), you'll be able to shop a variety of stores such as Louis Vuitton, Hugo Boss, Zara and even Gap (the largest in Europe) on Champs-Élysées.
Where to eat
Le Jules Verne
If you've never been to Paris before, dining at Le Jules Verne is the perfect way to get an exceptional French experience as well as cross off visiting the Eiffel Tower from your bucket lists. With views of the whole city surrounding the restaurant, you'll definitely experience a luxurious culinary offering with a rich menu made by Michelin-star chefs.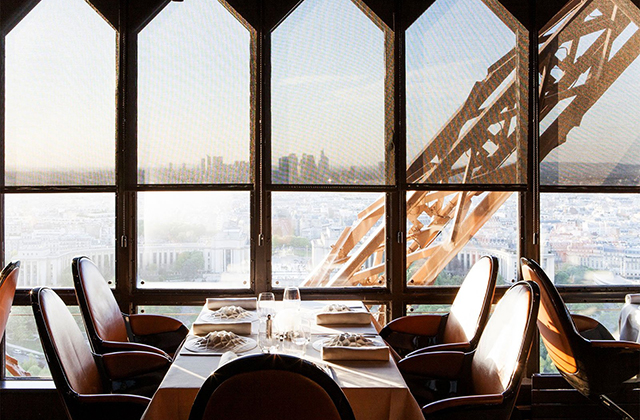 Le Jules Verne is located at Avenue Gustave Eiffel, 75007 Paris.
Epicure
After finding the perfect designer pieces at Rue du Faubourg Saint Honoré, you can stop by one of the street's most popular restaurants, Epicure. With exceptional cuisine, impressive service, marble flooring and country-chic decor, it's evident why the restaurant earned its three Michelin stars.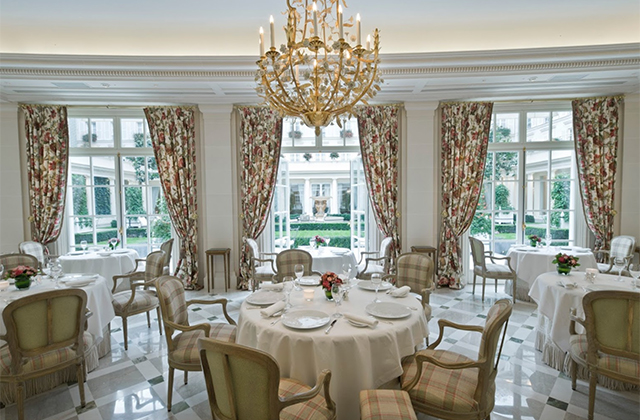 Epicure is located at 112 Rue du Faubourg Saint-Honoré, 75008 Paris.
Le Cinq
Located at the Four Seasons Hotel George V, the gourmet restaurant is not only perfect for quick meetings during your busy schedules but also serves up a slew of delicious dishes for breakfast, lunch and dinner. With a head chef that was named "Chef of the Year" just two years ago, you can expect to devour some appetising plates to satisfy your cravings.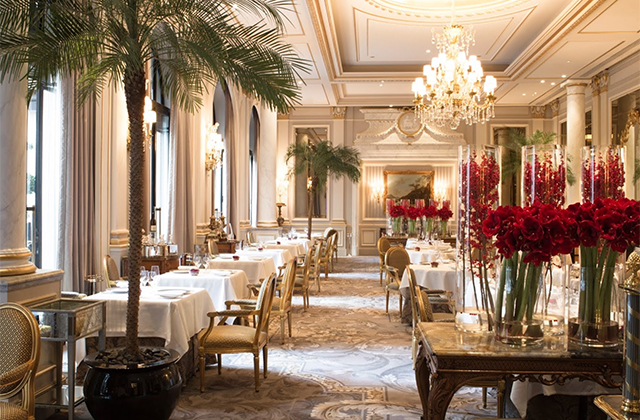 Le Cinq is located at 31 Avenue George V, 75008 Paris.
Now, find out how you can win a ticket to the Givenchy S/S'19 show in Paris.