The world is currently living in lockdown and whilst we've seen a spike in online groceries, toilet rolls (?), pink hair dyes (by celebrities, mostly) and indoor gym equipment, there's also been a huge impact on e-commerce platforms.
With that being said, Salvatore Ferragamo have taken on the challenge to bridge its virtual universe together with consumers around the world by launching a new online experience with Ferragamo.com.
Highlighting the brand's innovation, creativity and traditional craftsmanship, the launch of the e-commerce platform offers customers an insight into its values and history through editorial content, captivating images and shoppable collections.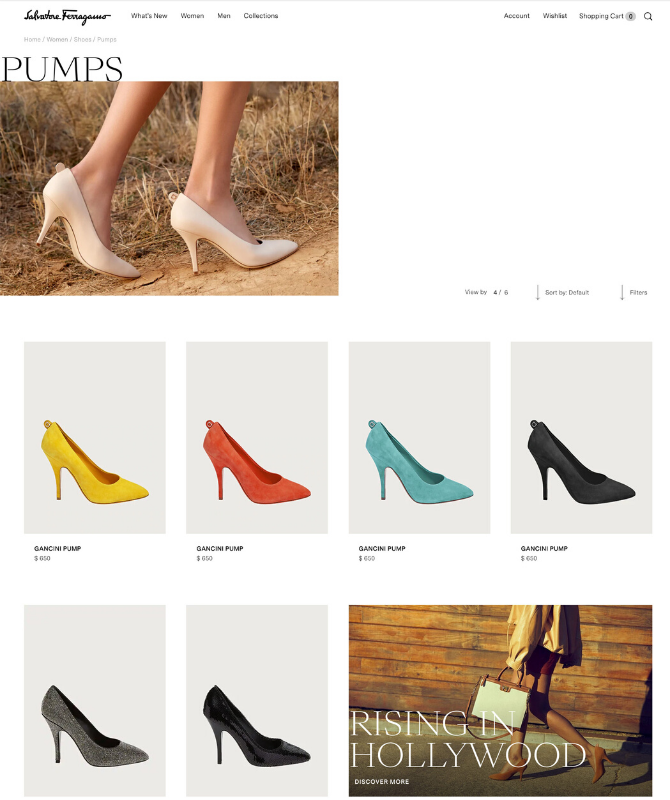 The online boutique offers a complete selection of Ferragamo products, including all Ferragamo Creations collections. You also have the option to have your purchases delivered to your home or you may pick them up from the store in case you've planned ahead for a visit. The customer service experience has also been enhanced, giving customers a chance to shop for an item over the phone too.
"The coincidence of launching the new Ferragamo website in these historic times make it even more special, and the message we want to convey to our customers is one of hope and faith in the future," explains remarked Micaela le Divelec Lemmi, CEO of Ferragamo. "We have put ourselves in their shoes to create an immersive, user-friendly experience in which our online boutique is intertwined with the story of the brand's values."
There's no better time than now to endlessly browse through Ferragamo.com. Happy shopping!
Also, make sure you check out Salvatore Ferragamo's Trifolio handbag.