Although Ramadan may feel a little different this year, brands continue to launch capsule collections for the Holy Month, and in the spirit of giving, are also donating to the COVID-19 relief.
Apple, instead, have decided to give its users the ultimate experience and have transformed its App Store into a specially curated selection of apps — as well as a new distinct visual identity which features commissioned illustrations by Moroccan artist Mohamed Smyej.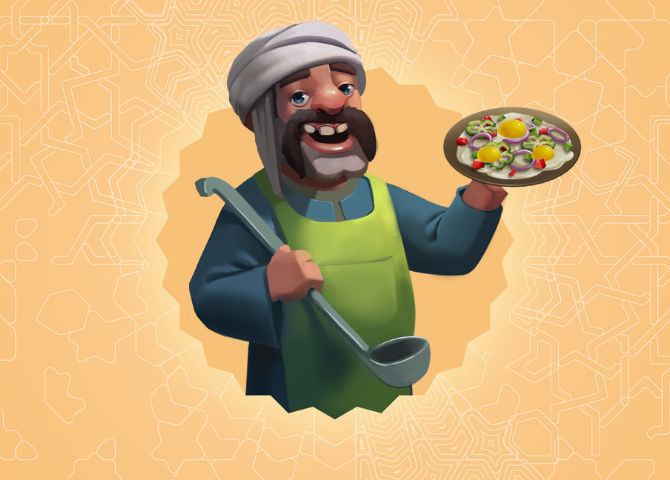 During Ramadan, our lifestyles and habits tend to change, before and after Iftar. With that being said, the App Store offers a new day to night guide which will showcase the different apps and games to enjoy throughout the distinct phases of the day.
Smyej depicts the 'night and day' experience to help tell a visual story alongside the fresh App Store content. During the day, Apple users can expect to discover a selection of apps that range from wellness and self-improvement to cooking and gaming. At night, you'll be able to experience more video content, entertainment, gaming and streaming.
There's also a new tab section in the App Store — this will allow users to easily discover new apps, also those similar to ones they already love.
The Games and Apps Tab will let users enjoy apps such as Athan Pro and Share The Meal during the day, and gaming and entertainment during the night. The Today Tab shines the spotlight further and will allow users to discover far more of what the App Store has to offer. This includes stories on what hit shows to watch, Ramadan essentials, and an A to Z list to get equipped for the Holy Month.
What makes this launch more special is that this marks the first time Apple will let its users experience the App Store fully in Arabic. To learn more, visit the App Store link here.
Now, take a look at how Apple Music is inviting everyone to 'Come Together' during the global pandemic.