Like clockwork, every September, Apple unveils its latest lineup of tech innovations, featuring new iPhones, iPads, MacBooks, and the highly anticipated Apple Watch. This year, the spotlight shines on the Apple Watch Series 9, armed with the potent S9 SiP chip. It promises enhanced efficiency, an array of health-focused features, and an innovative double-tap function designed to elevate the user experience. While tech enthusiasts celebrate these groundbreaking features, fashion aficionados are equally drawn to the smart accessory for its versatile styling options, courtesy of the detachable straps. Among these, the most coveted bear the iconic Hermès logo.
In what can only be dubbed as the perfect marriage between the tech & fashion leaders, Apple and Hermès relationship dates back to 2015. Ever since then, the French luxury house has lent its prestigious logo to Apple, birthing the remarkable Apple Watch Hermès line. Throughout their enduring relationship, Hermès has crafted the most exquisite watch bands for Apple's cutting-edge accessories.
The latest addition to this esteemed lineup is the Apple Watch Hermès Series 9, which boasts not only the latest technology but also four exceptional bands and a new dial. These Wishlist-worthy watch bands feature a range of colorful straps in webbing, knit, and rubber—a testament to Hermès' creative savoir-faire.
The 'Bridon' band, a first-of-its-kind knitted Apple Watch band, pays homage to the equestrian world that has long inspired Hermès' creations. This band seamlessly marries old-school charm with modern functionality, allowing wearers to embrace unbridled freedom in style.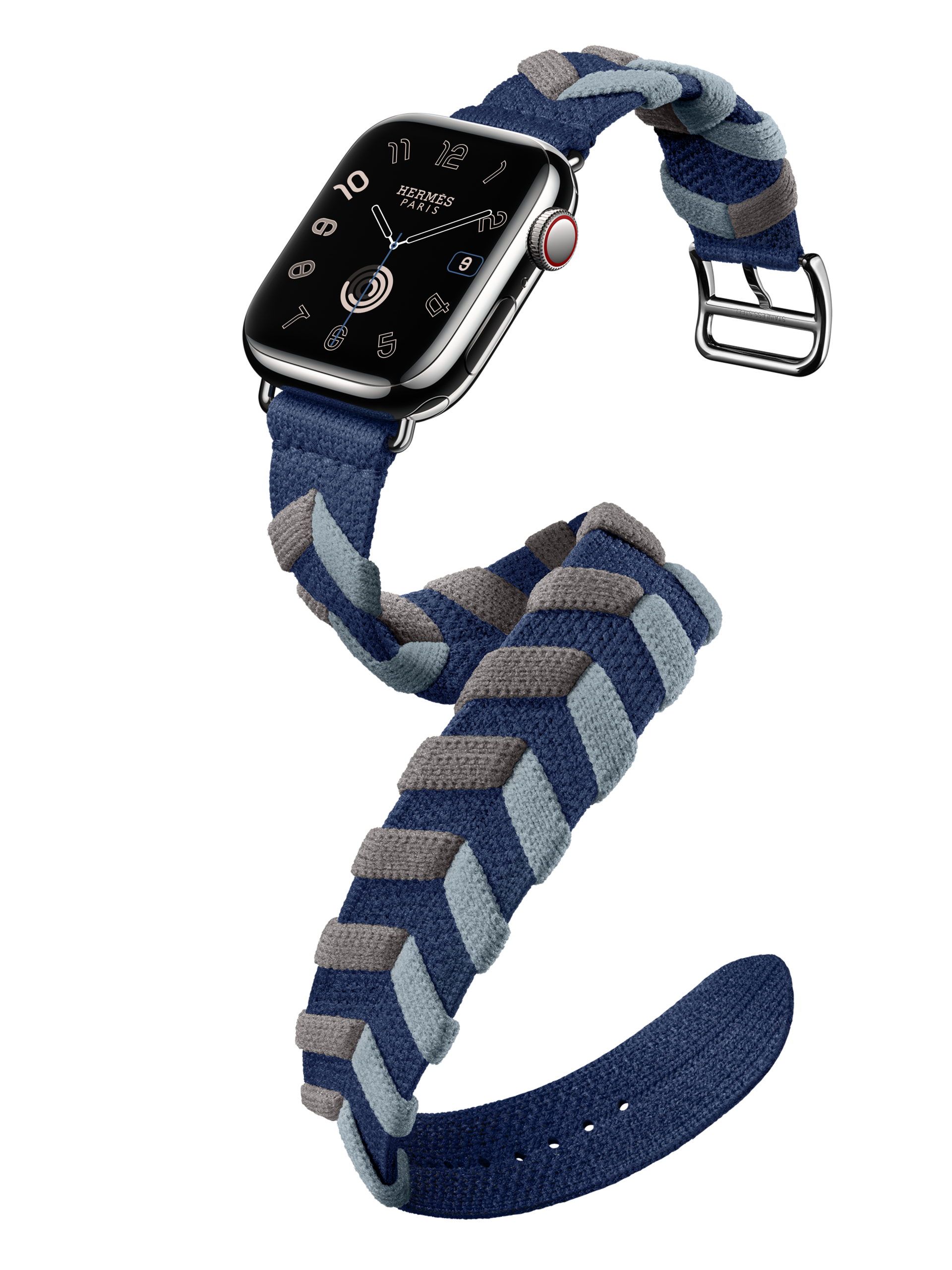 Meanwhile, the 'Toile H' and 'Twill Jump' bands showcase Hermès' signature webbing weave, adding both character and elegance to any ensemble.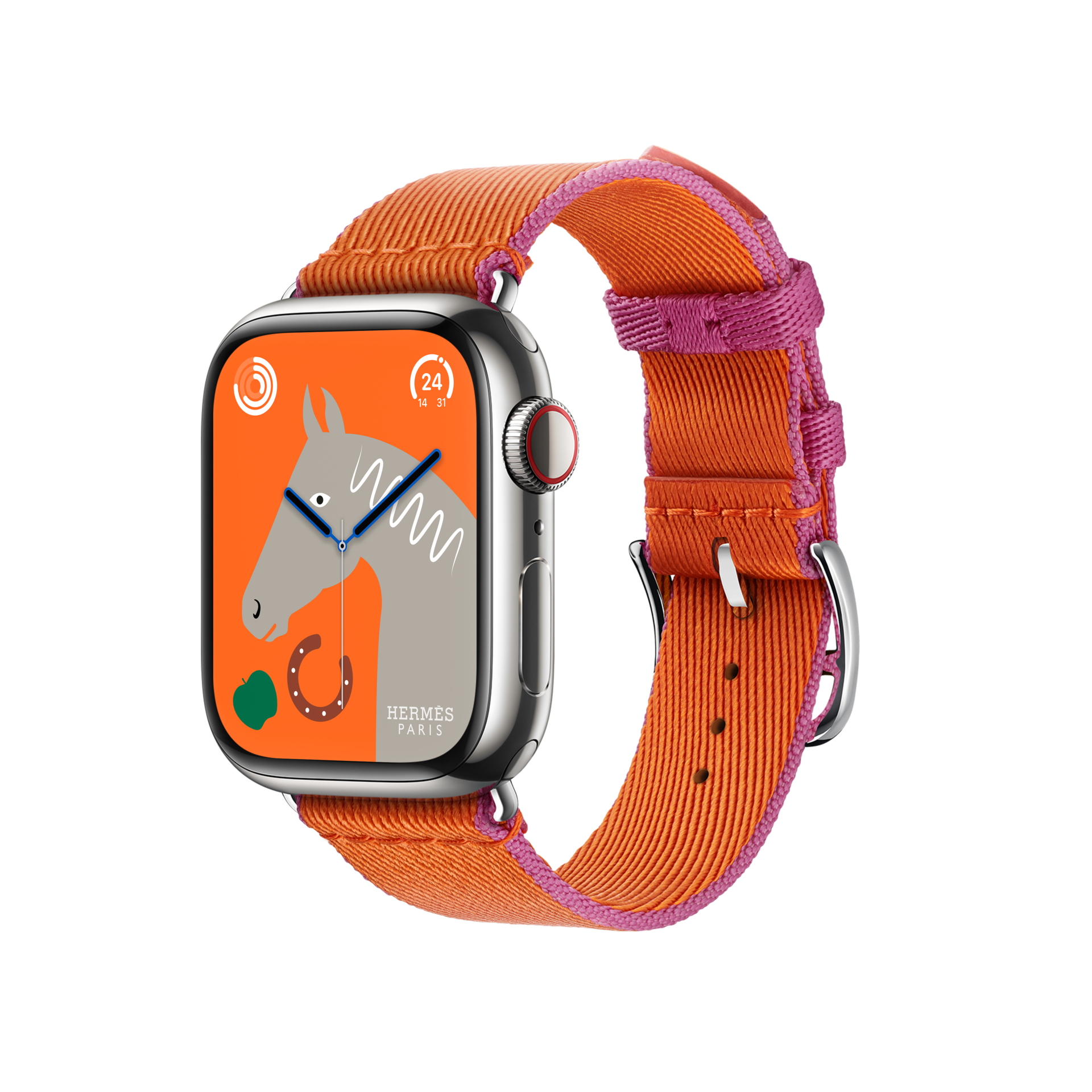 For those seeking a harmonious blend of sporty and chic, the 'Kilim' design is the standout choice. Borrowed from Hermès' legendary jewelry, this iconic motif graces waterproof rubber straps in a captivating array of colorways.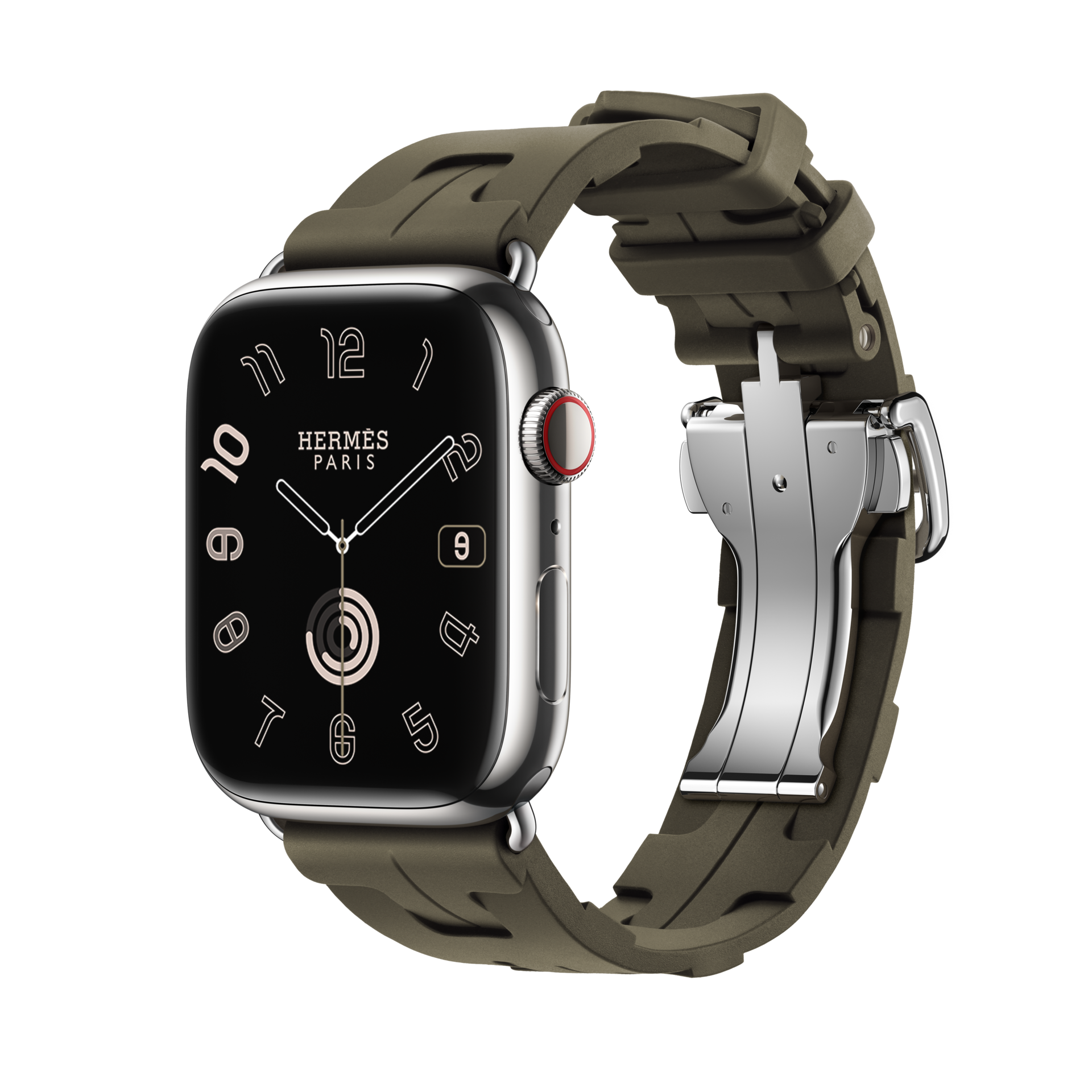 Hermès' unwavering dedication to its equestrian heritage comes to life through the "Barénia" calfskin bands—a heartfelt homage to the brand's unparalleled mastery of leatherworking. These bands are not merely accessories; they are living testaments to centuries-old traditions and Hermès' unmatched expertise.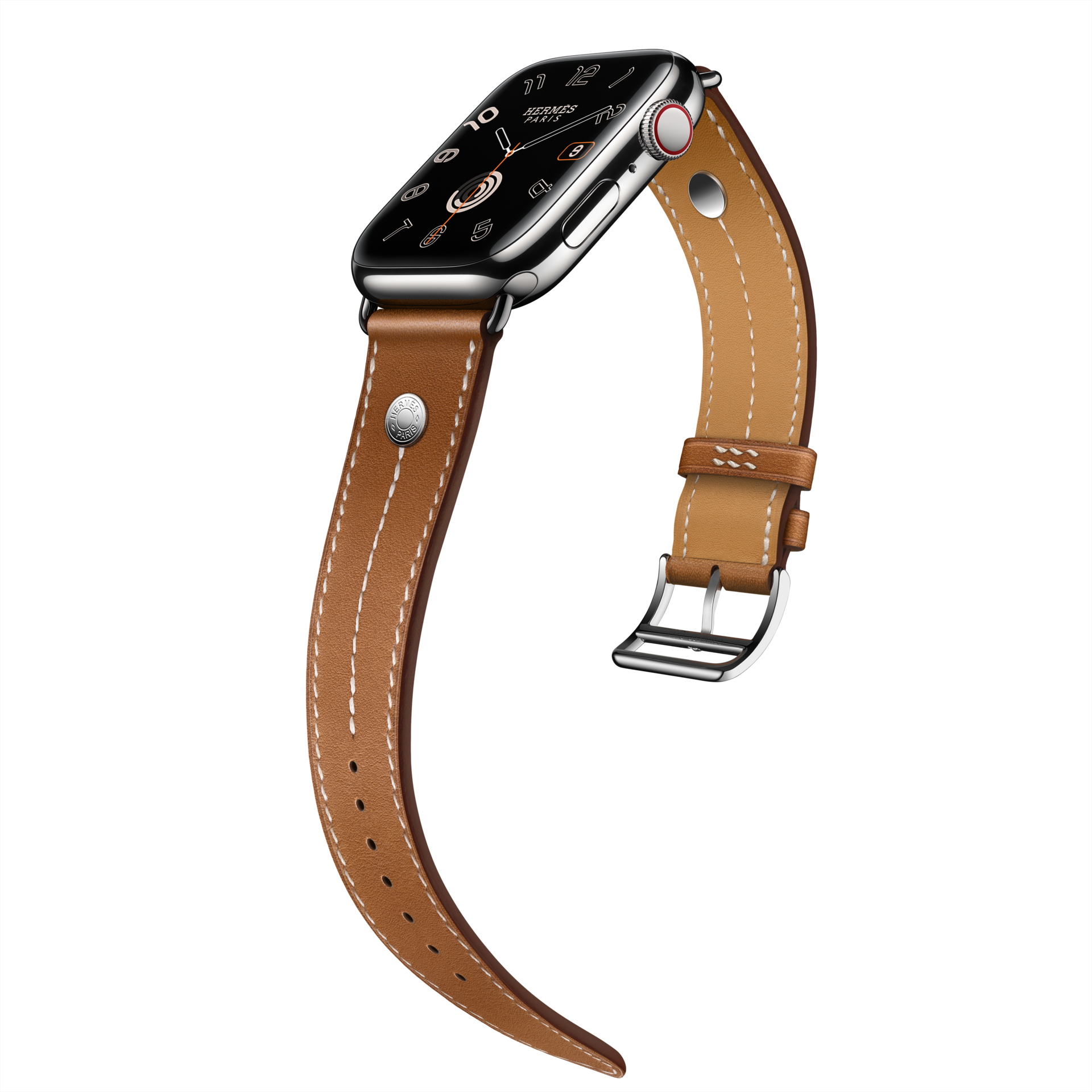 Lastly, the 'Radial' watch face, is reminiscent of the Cape Cod aesthetic, with each numeral on the dial illuminating itself as the hands sweep over them.
The eagerly awaited collections of the Apple Watch Hermès Series 9 will be available for purchase starting September 22nd.
ALSO READ: NAVIGATING IN STYLE: DIOR'S 'PLAN DE PARIS' PRINT MAPS OUT THE FRENCH CAPITAL.