It's no secret that Serena Williams has fought her way back to the upper echelons of tennis after giving birth to her daughter Alexis just over one year ago. The all-time great has been vocal about her struggles since returning and captured the hearts of supporters across the globe in her quest to win her 24th Grand Slam title at this year's US Open. Unfortunately, things didn't go as planned.
In what can only be described as a sensational match, Serena was up against 20-year old Naomi Osaka, the first ever Japanese woman to make the final of a major tennis tournament. The game started out smoothly enough but took a turn in the second set when umpire Carlos Ramos gave Serena a warning for what he perceived as her receiving coaching from the player's box. Serena immediately approached the umpire telling him that she didn't cheat, saying (in what we're certain will be made into a T-shirt or campaign slogan at some point), "I don't cheat to win. I would rather lose."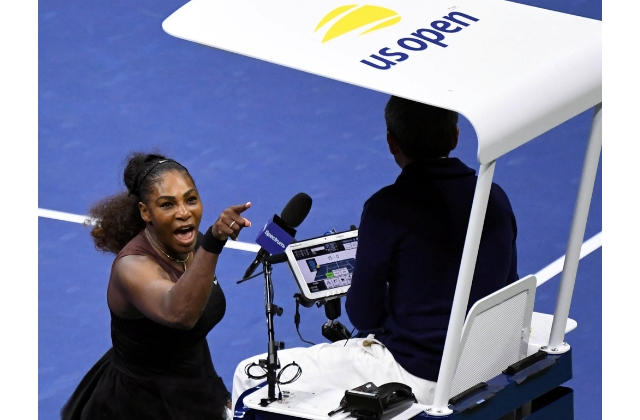 Then, when Osaka won her fifth game, Williams smashed her racket in frustration, which was an immediate point deduction. Clearly still seething over her earlier interaction with Ramos, Serena then once again approached the umpire's chair to demand an apology. "I didn't get coaching. You need to make an announcement that I didn't get coaching. I didn't cheat. How can you say that? I have never cheated in my life. I have a daughter and I stand for what's right for her. You owe me an apology," she yelled. In between a later set she continued at Ramos calling him a thief ("You will never, ever, ever be on another court of mine as long as you live. You are the liar. When are you going to give me my apology? Say it. Say you're sorry. And you stole a point from me. You're a thief, too."), which then resulted in the umpire penalising her a game. At this point, the boos from the crowd were so loud that play was delayed several times.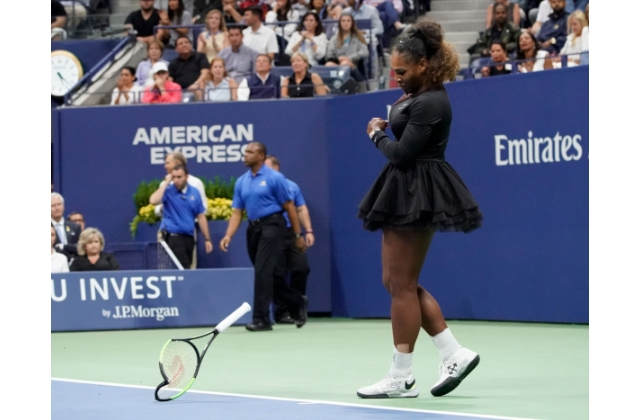 Tournament referee Brian Earley and WTA supervisor Donna Kelso were called onto the court to speak with Serena, who at this point, broke down in tears and noted that male players have said similar, if not worse, things to umpires in the past and they've never been penalised in the way she was.
Osaka, who remained admirably calm throughout the game, eventually won the tournament, defeating Serena 6-2, 6-4 to win her first ever Grand Slam.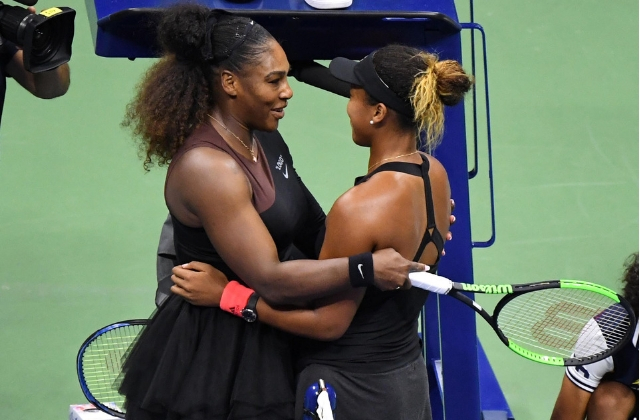 When the game ended, Naomi walked to the net and hugged Serena, with both women crying. At the trophy presentation, the pair cried once again, but Serena addressed the crowd asking them to stop booing and to celebrate with Osaka, saying, "She played well, this is her first grand slam. I know you guys were here rooting. Let's make this the best moment we can. Let's not boo anymore. We're gonna get through this and we're gonna be positive. No more booing."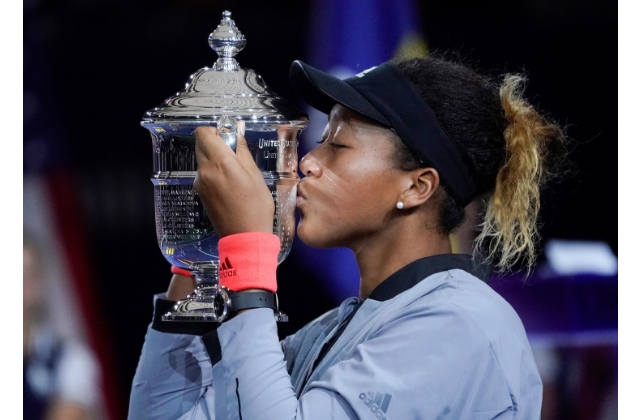 Reactions to the final have been mixed, with people divided over Serena's behaviour on court. However, it is agreed by all that, sadly, Naomi lost the opportunity to celebrate this hugely momentous milestone in her career after all of the furor. Even she didn't seem to have fully grasped the enormity of what she had achieved, saying in a post-game press conference, "It doesn't really feel real right now. I think maybe in a few days I'll realise what I've done."
This is one match that won't soon be forgotten.
Now, see Serena's new clothing line that focuses on women empowerment.