World Cup fever has gripped the globe for the past month (including sartorially, according to Lyst). And now, it's up to France and Croatia to battle it out on the field tonight for the winners title.
If you're looking for somewhere to catch the game, rather than your own home, we've rounded up six different locations that'll cater to different football fans. Take a look here…
The true supporter
If you're supporting France in this year's World Cup finals, there's no better place to cheer on the team than at Bistrot Bagatelle. Enjoy the a la carte menu made by Chef Timothy Newton whilst you dine in your red, white and blue.
Bistrot Bagatelle is located at the Fairmont Hotel on Sheikh Zayed Road. For more information and bookings, please call +971 4 354 5035.
The multi-tasker
Whilst the summer heat in Dubai can stop us from hitting the beach during the day, you can get your sea water/beach fix at the Football Village at the Double Tree Hilton Hotel. Football Village is home to a giant screen by the pool, where football fans can enjoy a night-time dip whilst cheering on their teams. And that's not all. The space also has sun loungers, drinks stations, football-themed entertainment and special food and beverages deals to enjoy before, during and after the game.
Football Village is located at the Double Tree Hilton Hotel, at Jumeirah Beach Residence. For more information and bookings, please call +971 55 166 8092.
The chilled viewer
Soho Garden's indoor garden location allows viewers to feel as though they're on the grass by watching the game on cinema-style screens. As the nerves start to set in minutes before kick off, remain calm and indulge in Soho Garden's football-friendly menu which includes burgers, nachos and flatbreads.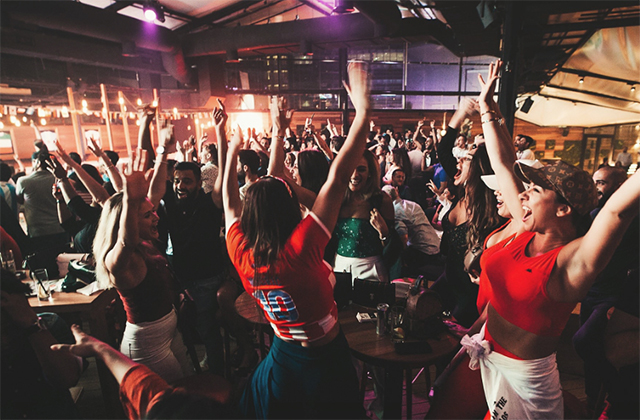 Soho Garden is located at Meydan Racecourse Grandstand. For more information and bookings, please call +971 52 388 8849.
The luxury lover
If you're looking for the ultimate World Cup extravaganza, the Fairmont Hotel is the place to be. Tonight, the hotel's 548 square metre Imperial Suite will be open to six guests, where they can watch the game on a 103-inch LED TV, plus enjoy artificial grass flooring, a foosball table and a virtual reality football game, before or after the game. All of this can be yours for a cool Dhs100,000.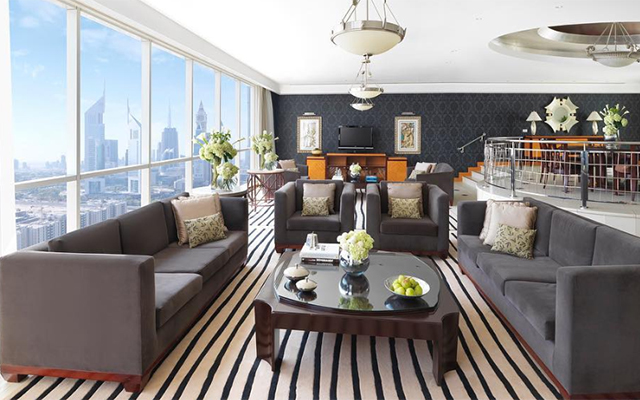 Fairmont Dubai is located on Sheikh Zayed Road in Dubai. For more information or bookings, please call +971 4 332 5555.
The sports enthusiast
One of the city's most iconic landmarks, Atlantis The Palm has two different areas dedicated to football fans. On one side, fans can enjoy all of the action from 'The Stadium' with its 28 sqm screen, and on the other side, 'The Bench' offers a more relaxed atmosphere with bean bags and multiple screens, perfect for those looking to wind down after a long day. Plus, you can get into the football spirit with pumping tunes and get your face painted with the team you'll be supporting for the night.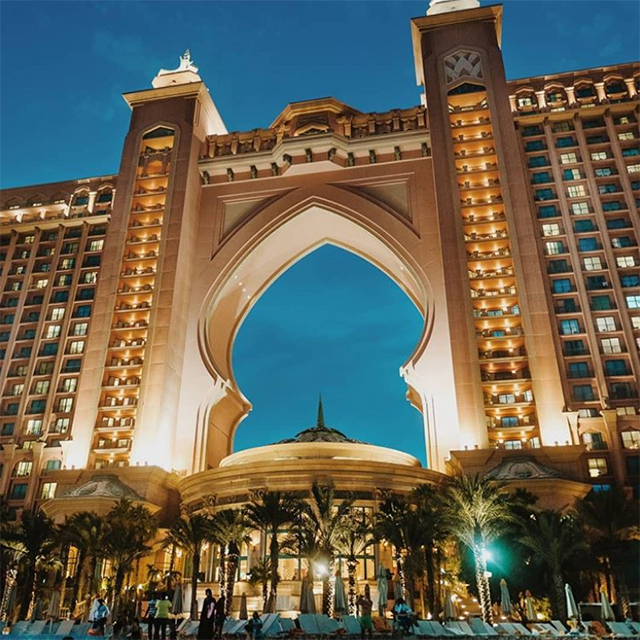 The World Cup Fan Zone is located at Atlantis The Palm. For more information or bookings, please call +971 4 426 0666.
The atmosphere appreciator
The Dome in Dubai Sports City has several zones that boast three huge screens for fans to sit back and watch the match on, as well as a slew of entertainment that goes on whilst the games are not on. You'll be able to enjoy a life-sized game of Jenga or foosball, plus dance the night away (should your team come out on top) to chart-topping tunes played by DJs and bands.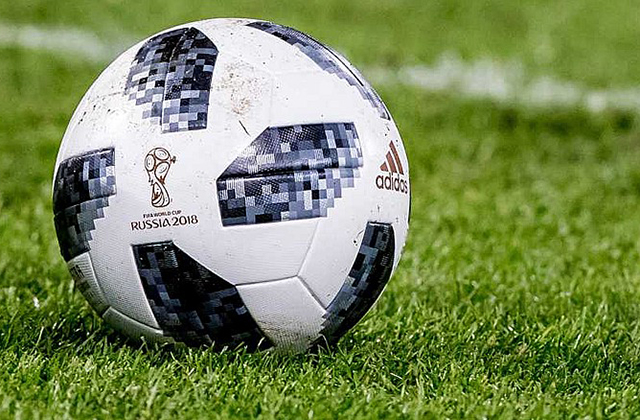 The Dome is located at Dubai Sports City. For more information or bookings, please call +971 4 448 1555.
Now, read more about how the World Cup has increased searches for women's soccer-inspired apparel by 520 per cent.