Home to some of the most distinctive shopping destinations around the globe, The Bicester Collection is not only an extraordinary retail experience, but they're dedicated to improving the lives of others through its DO GOOD programme – a platform representing a culture that places giving back at its heart.
As part of its DO GOOD programme, The Bicester Collection is introducing the Unlock Her Future Prize with its inaugural edition taking place in 2023. The annual initiative – which will identify and empower women first-time founder social-impact entrepreneurs from different regions of the world – will make its grand launch in MENA before rolling out to different geographical regions each year.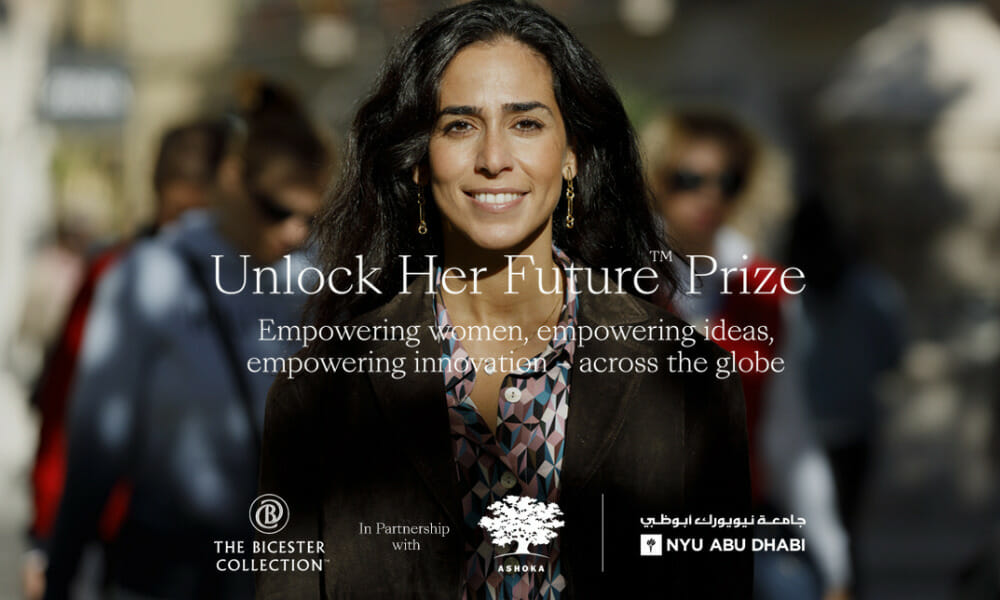 "Women social entrepreneurs in the MENA region can and do have an impact in every field yet are still underfunded and under-recognised," says Dr Iman Bibars, Regional Director of Ashoka Arab World, Founder of the Women's Initiative for Social Entrepreneurship, and Vice President of Ashoka: Innovators for the Public.
"The Unlock Her Future Prize is a transformative opportunity for the region's leading women social entrepreneurs to access not only funding but also mentorship, technical support, a global network of allies, and global exposure."
The way it works is that Unlock Her Future Prize will support three female social entrepreneurs by providing the financial, social and human capital support to empower them to develop their business skills with a business grant of up to $100,000. Support will also include the launch of their start-up ventures whilst driving sustainable, positive, environmental and economic impacts within their local regions.
Partnering with Ashoka Arab World, a pioneer in social entrepreneurship, the Unlock Her Future Prize committee will be made up of experienced international business professionals and social impact experts, together with an assembly of judges comprising high-profile women from the MENA region, will review applications.
Eight finalists will be selected and invited to pitch their ideas to the judges in person in London, with three winners announced on International Women's Day 2023.
Applications are open until January 31, 2023, to apply, please visit TheBicesterCollection.com.