In an unsurprising move that eventually became a trending topic on Twitter overnight (#Megxit), Prince Harry and Meghan Markle have announced that they will be stepping back as "senior" royals, work to become financially independent and will also plan to split their time between the UK and North America.
Breaking the news on their @SussexRoyal Instagram page, the Duke and Duchess of Sussex posted an image of their public engagement announcement with a caption that read: "After many months of reflection and internal discussions, we have chosen to make a transition this year in starting to carve out a progressive new role within this institution. We intend to step back as 'senior' members of the Royal Family and work to become financially independent, while continuing to fully support Her Majesty The Queen. It is with your encouragement, particularly over the last few years, that we feel prepared to make this adjustment. We now plan to balance our time between the United Kingdom and North America, continuing to honour our duty to The Queen, the Commonwealth, and our patronages. This geographic balance will enable us to raise our son with an appreciation for the royal tradition into which he was born, while also providing our family with the space to focus on the next chapter, including the launch of our new charitable entity. We look forward to sharing the full details of this exciting next step in due course, as we continue to collaborate with Her Majesty The Queen, The Prince of Wales, The Duke of Cambridge and all relevant parties. Until then, please accept our deepest thanks for your continued support."
The move comes just two months after the royal pair have publicly revealed their struggles under the media spotlight, and as well, following the birth of their first born Archie, it was evident that they wanted to departure from the spotlight — Archie did not receive an official title allowing him to have a right to a private life.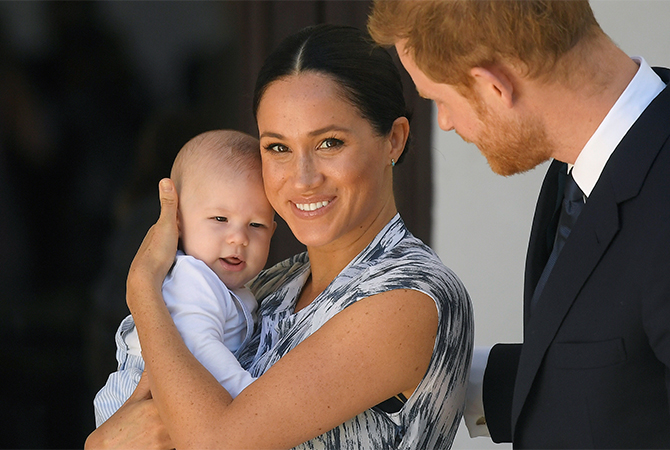 Now following the Duke and Duchess' latest announcement, the wider public (us included) are speculating about what's next for the pair. We've got your questions answered…
How will The Duke and Duchess of Sussex handle media relations in the future?
According to their website Sussexroyal.com, starting from Spring of 2020 the pair will be "adopting a revised media approach to ensure diverse and open access to their work. This adjustment will be a phased approach as they settle into the new normality of their updated roles." This includes the following…
Engage with grassroots media organisations and young, up-and-coming journalists;
Invite specialist media to specific events/engagements to give greater access to their cause-driven activities, widening the spectrum of news coverage;
Provide access to credible media outlets focused on objective news reporting to cover key moments and events;
Continue to share information directly to the wider public via their official communications channels;
No longer participate in the Royal Rota system.
Why now?
"The Duke and Duchess have chosen to revise their media policy to reflect both their forthcoming change as members of the Royal Family with financial independence, and their wish to reshape and broaden access to their work."
Will they lose their titles?
According to CNN, "Prince Harry and Meghan suggest on their new Sussex Royal website that they will be able to keep their titles, citing historic precedent."
If you've got any further questions, please visit Sussexroyal.com. In the meantime, we'll just have to wait and see what the future holds for the family of three.
Until then, did you know that the Duchess of Sussex earned a new title as the year's most searched-for fashion influencer in 2019?