If this past year wasn't proof enough of the strong reign Meghan Markle has had over fashion, then Lyst's Year in Fashion 2019 Report is here to cement that.
The global fashion search platform just released its annual statistics and 38-year-old Meghan topped the list as the Internet's most searched-for "influencer" of 2019. Yes, there's been an incredible increase, 216% to be exact, of people frantically googling similar ensembles every single time the Duchess of Sussex steps out for an appearance.
Dubbed the "Meghan Markle effect" by fans throughout the world, her sartorial prowess reached its peak during the Duke and Duchess of Sussex's royal tour of Africa, which saw the fashion category grow by an incredible 45% in total.
According to Lyst, the Club Monaco dress she wore with baby Archie to meet Nobel Peace Prize laureate, Archbishop Desmond Tutu, sold out in less than 24 hours. While her monochrome midi J.Crew skirt, from day seven of the Royal Tour, had internet searches for the American brand increase by a whopping 102%.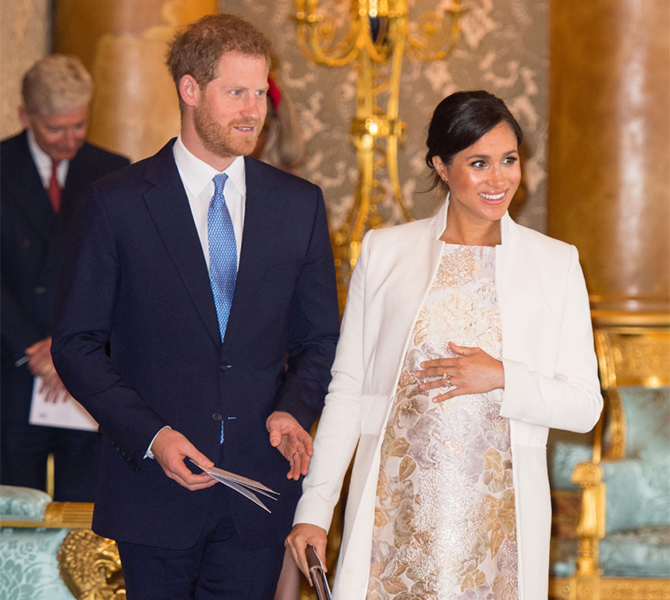 Shirt dresses, a favourite style of Meghan and one that she donned five iterations of during her Africa Tour, saw searches for similar garments increase by 45%. But the mother-of-one's most powerful fashion moment of the year is the gold brocade dress she wore to the 50th anniversary of Prince Charles' Investiture at Buckingham Palace; alone, it triggered a 500% increase in online demand within 24 hours.
Lyst's report — which unveils the year's top trends — saw several Gen Z names join Meghan in the category of most powerful dresses, including Kylie Jenner, Cardi B, Billie Eilish and Timothée Chalamet, while street style brand Off-White reclaimed the crown for most searched-for brand of the year and Bottega Veneta emerged as the breakout brand of 2019.
Now, how to recycle your outfits according to Kate Middleton.