Living in quarantine has made just about everyone a chef in the kitchen, a Netflix guru and a decor specialist. Switching things up around at home has become a daily activity and if you're through scrolling Pinterest boards for inspiration, Hermès has launched a new tableware collection that includes the perfect pieces for your dining table.
Meant to draw attention and make a statement, Hermès' new tableware range (titled Passifolia) includes a plethora of colour (32 to be exact) and consists of teacups, saucers, mugs, plates, bowls, salad bowls, teapots, trays, platters and vases.
Passifolia was designed by Nathalie Rolland-Huckel and ties in the art world with botanical tradition. Revealing authenticity, the jungle-like prints of the collection includes designs of chestnuts, banana leaves, ferns and hibiscus cohabit.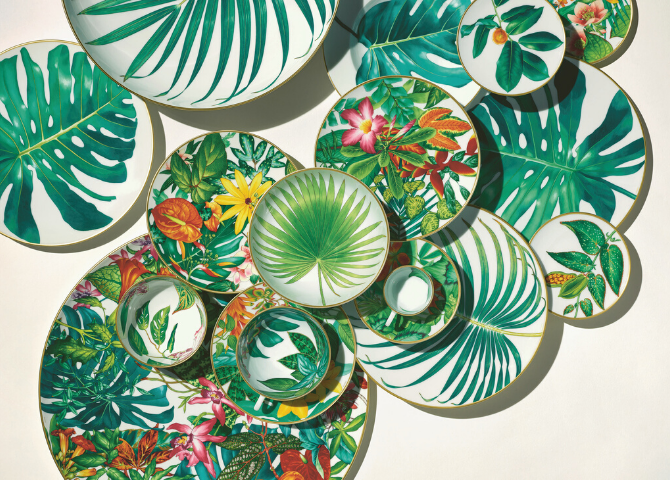 The new maison pieces are available on Hermès' new concierge service.
Now, discover Hermès' new novelties for 2020.