Whilst Lexus has long been known as the luxury vehicle division under the Toyota umbrella, the brand have ties to more than just the automative industry. Lexus' unparalleled commitment to the design world is very much alive and well. Since 2013, Lexus launched the inaugural Lexus Design Award in Milan where the platform aims to advance emerging creatives to further develop their talents.
Its dedication to the design world goes even further as the brand has been announced as the official automotive partner of Design Miami for its second year running.
At the fair, booth after booth highlighted some of the world's most innovative design galleries — each showcasing a different concept of the fair's overall theme of "Elements: Water."
However, stumbling upon the end of the fair's offerings is a futuristic-looking display that surely got the most attention amongst all installations.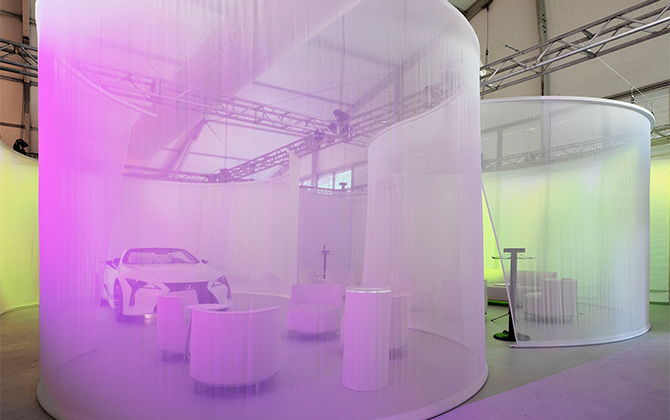 Lexus has tapped Japanese designer Nao Tamura to create a stunning new on-site installation titled Sunshower. The custom room (which is coloured in a rainbow ombré) also showcases the newest addition to their fleet, the new LC Convertible Concept — slated to go into production this year — and is based on the brand's LC high-end coupe.
For this year's edition, the exhibition was curated by Milan-based Maria Cristina Didero and Design Miami's first-ever curatorial director, Aric Chen.
Previously Chen was the Co-Creative Director at Design Fair Shanghai in 2008, and served as Beijing's Design Week's Creative Director from 2011-2012.
Now, he's head of the premiere show of collectible designs and Buro. Middle East spoke to him at the fair to discuss his new role, the importance of sustainability and the fair's diverse offering.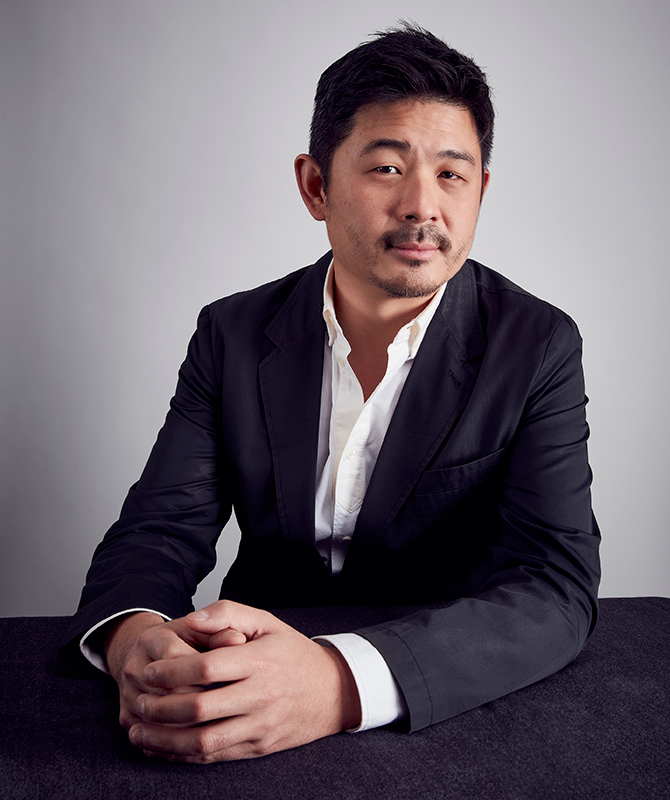 What was your vision coming into this role?
I think my role is just to reinforcement of what's happening. Design Miami calls itself the global forum for design and you know having been to the first Design Miami 15 years ago, I've been following the fair since then. I can say that it has always been a place where the people come not to see what's new but also to engage in the most relevant discussion and conversations that are happening around design. And so I think that they created my role, Curatorial Director,  just as a way of bringing renewed focus on the role that it plays.
How do you feel like you've set a more cultural language?
I work in both Basel and Miami. I don't know if you have been to Basel but the fairs are really different in complimentary ways. In Basel, there is a space where I actually do curate an exhibition and this year it was 'Elements: Earth', and this year it's 'Elements: Water' here, but both in Miami and Basel it's really about kind of setting the tone because the fair is still about the designers, the galleries, the audience and visitors. So the themes and topics are more creating point that people can respond to. It's really nice to see how many partners and galleries and designers have responded to this I mean, let's just take a great example [Lexus' Sunshower installation].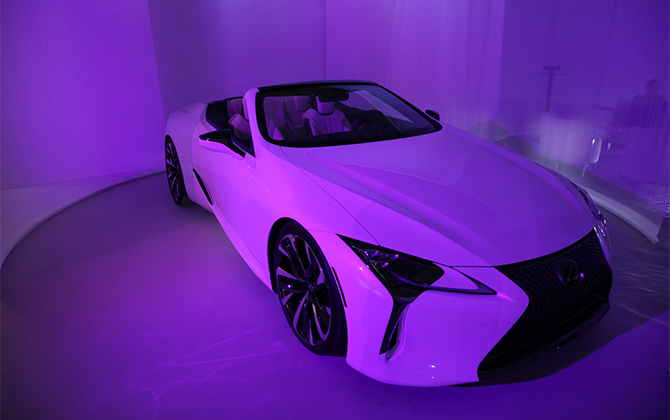 Can you elaborate more on the way the fair has addressed sustainability?
Sustainability is something that no one can afford to ignore. We the personnel cannot solve the problem, as a fair, for sure but I think we have an obligation to contribute to and keep the conversation going and the pressure on, as everybody, and by that I mean everybody rethinks how we move forward as a species.
Now in the context of Design Miami, we are a platform for collective design. Collective design is kind of a very imperfect umbrella term that we use in design but I think more of a nuance way of talking about it is as if design really reflects the issues, urgencies and interest of this time and place. In a cultural sense, a designer has a function beyond the utilitarian. Sustainability materials, how we interact and live in and create things in this context of a change in climate. Designers are looking at it so it is very natural and necessary for us to train our spotlight on that as well.
There's a broader geographical range in terms of the galleries and artists that you presented here. How important was it to you to add a more diverse offering at the fair?
Yea it is very important. Sort of like sustainability, it is something that we cannot and should not ignore. I am really happy that you have asked this question. In most parts of the world, outside Western Europe and US, it's not something that is a developing field. And so I think that it makes it more important for us to support those who are out there, and who are bringing different voices.
How many galleries and artists are a part of Design Miami this year?
We have more than 30 galleries and 14 curios, which makes this our largest program to date.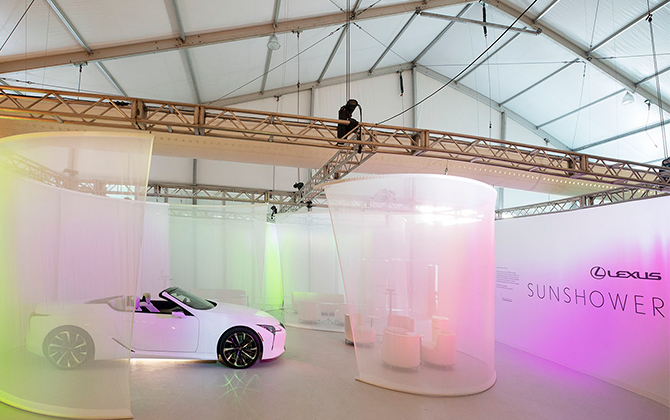 Now, take a look at how Apple kicked off 2020 by celebrating creativity.