The holidays have officially come to an end and whilst we're slowly (but surely) making a return to our desks, we can't help but have post-holiday anxiety and dreadful feelings. We tend to give ourselves permission to indulge over the festive season and that's probably why the New Year comes with fitness-related resolutions that are temporary and never seen throughout the year.
Dr. Karine Khalifeh is a Dubai-based licensed dietician – an expert in sharing what changes you can implement to your lifestyle. Below, read Khalifeh's op-ed…
"True, 'healthy eating' means considering what would feel good in your body, what would taste good to you and what would leave you feeling satisfied mentally, emotionally and physically.
It is true that I am a registered dietician and everyone would think that I 'have' to be healthy rather than 'want' to be healthy for patients to trust me. However, some of the healthy habits have become part of my daily life rather than following a strict diet because this makes me feel good."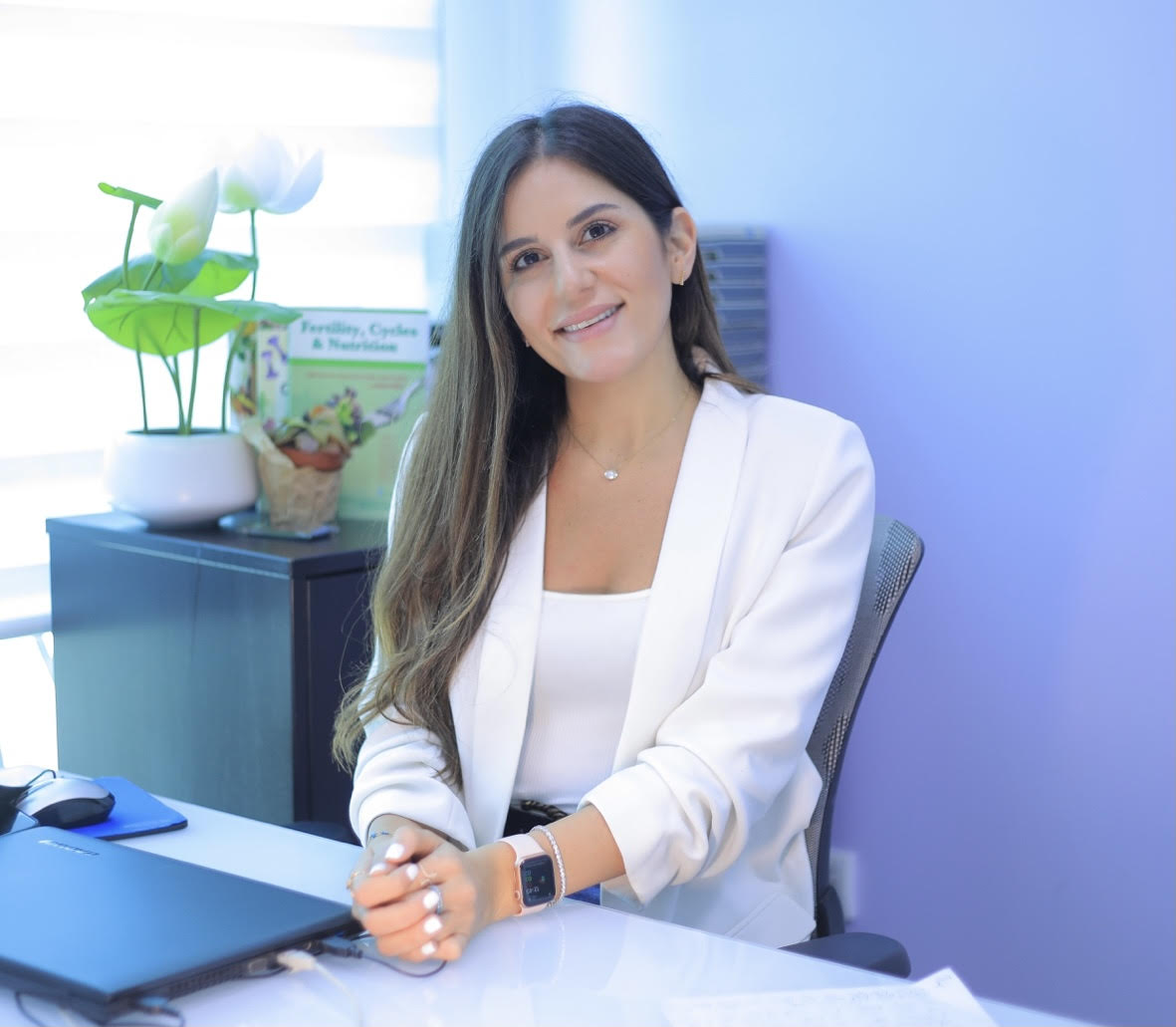 Here are some healthy habits with tips to implement them. Pick one to start with and let your journey unfold.
Eat Smart, Move More
Make it about more, not less: It seems that there is always something we are being told to cut out, limit or avoid. Instead, focus on what you want to add to your diet and daily habits.
Stop counting calories: Learning to understand the different types of hunger and listen to our bodies with mindful and intuitive eating – practice is the ultimate life-long skill for a healthy relationship with food.
Fill half of your plate with vegetables: Aim to eat a variety of different colours of fruits and vegetables throughout the week to benefit from all the different nutrients found in each colour!
Schedule it to make it real: This is the same advice I share with clients with meal planning and meal prep. Hold it as a priority like you would an appointment with your doctor or dietitian. If you don't, something more fun or exciting is sure to come up and take its place and leave you ordering another Uber eats yet again this week.
Keep moving: If you don't have time to work out every day, include some sort of activity in your daily routine such as using the stairs, taking your work calls while moving around, or even walking to the supermarket.
Rethink your drink: Instead of soda or sweetened juices, try flavouring your water with cucumbers or lemons.
Don't give up on your favourite meal, make it healthier: Swap some of ingredients of your favourite meal to turn it into a healthy one.
"I believe that maintaining such habits will increase energy levels throughout the day. It will also control any sugar cravings, avoid bloating or abdominal discomfort. Yes, it's fine to let go sometimes or while on holidays, but make it an occasional thing rather than a lifestyle thing."