If you think about it, adulthood is answering the question: "What should I eat?" over and over again every single day. This, combined with the perpetually expanding Dubai dining scene, is enough to overwhelm even the most discerning foodies. If this sounds like you, we've got the perfect antidote to your restaurant woes. We took our taste buds on an epic journey across the Emirate to locate the best new restaurants in town.
Discover five of the newest Dubai hotspots that deserve a spot on your bucket list.
Ling Ling Restaurant & Ultra Lounge
What is it that you look for in a restaurant? Good food? Great music? A vibrant ambiance? Lucky for us, Ling Ling Restaurant & Ultra Lounge ticks all the boxes and more. Located on the 23rd floor of the opulent Atlantis Royal Hotel, Ling Ling boasts a stunning two-storied ambiance, a terrace, and the ultimate after-party destination: The Ling Ling Ultra Lounge. Ling Ling Ultra Lounge is an intimate hideaway, offering Ling Ling restaurant guests a seamless transition from dinner to after party. The cozy spot features ten exclusive tables, each accommodating up to 10 guests. Boasting a stellar lineup of DJs and unparalleled views of the glittering Dubai skyline and the Arabian Gulf, the Ling Ling Ultra Lounge promises to be the weekend hotspot every Thursday, Friday, and Saturday night from 11 p.m. to 3 a.m.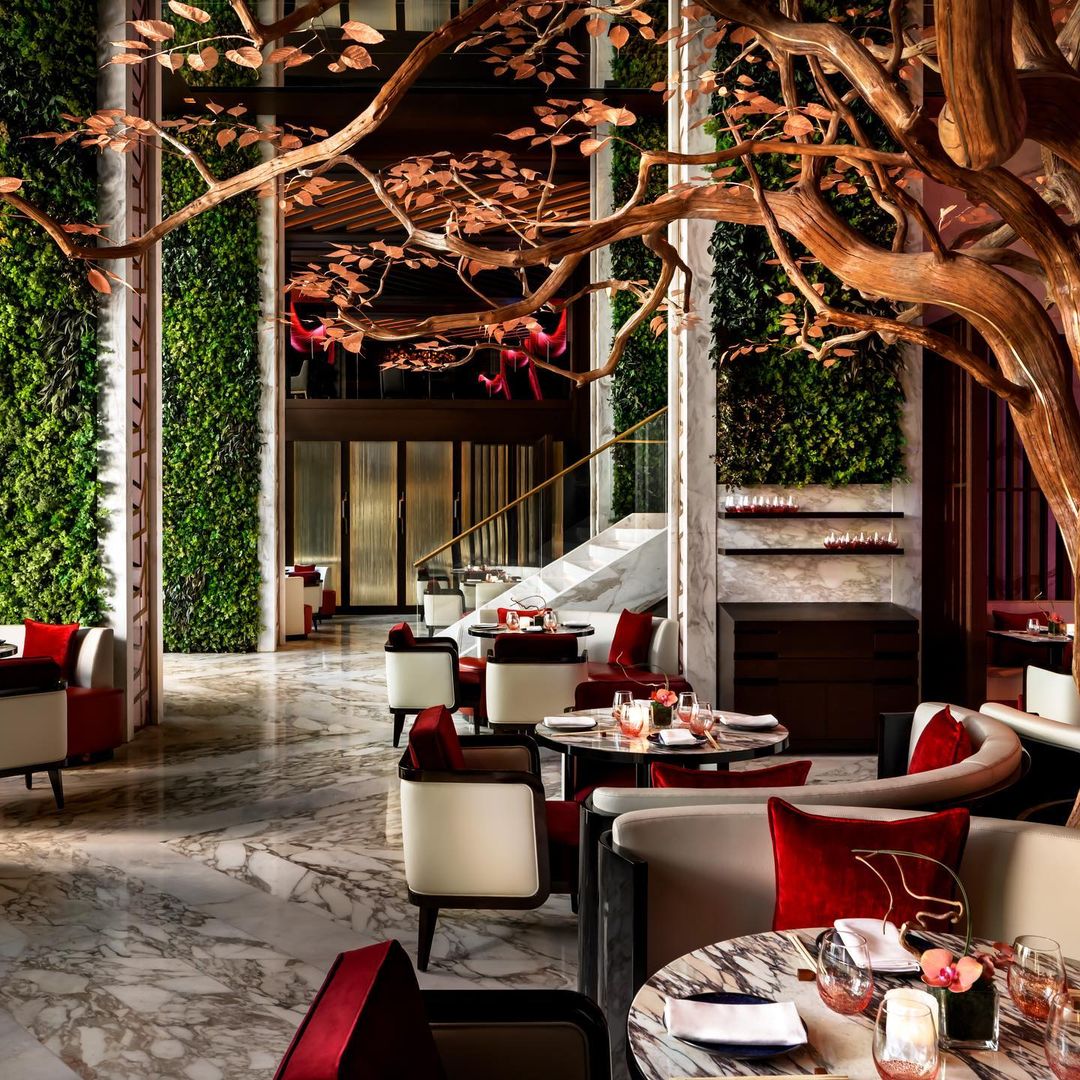 Soul Kitchen
One of the newest kids on Dubai's fine dining block, Soul Kitchen, has landed in the Emirate all the way from Beirut. The new Business Bay hotspot, nestled inside the Radisson Blu Waterfront Hotel, is a fusion of Levantine and Latin American flavors, paying homage to the Arab diaspora that brought Middle Eastern recipes to Latin America in the 19th century. The menu cleverly reinvents classic dishes with local ingredients, resulting in a delightful array of options, including the Sheri Fish Crudo, Grilled Calamari, Tamarind Glazed Lamb Chops, and Chicken Shawarma Empanadas. For vegan diners, there are ample choices to savor. To complement the cuisine, Soul Kitchen offers a carefully curated beverage menu.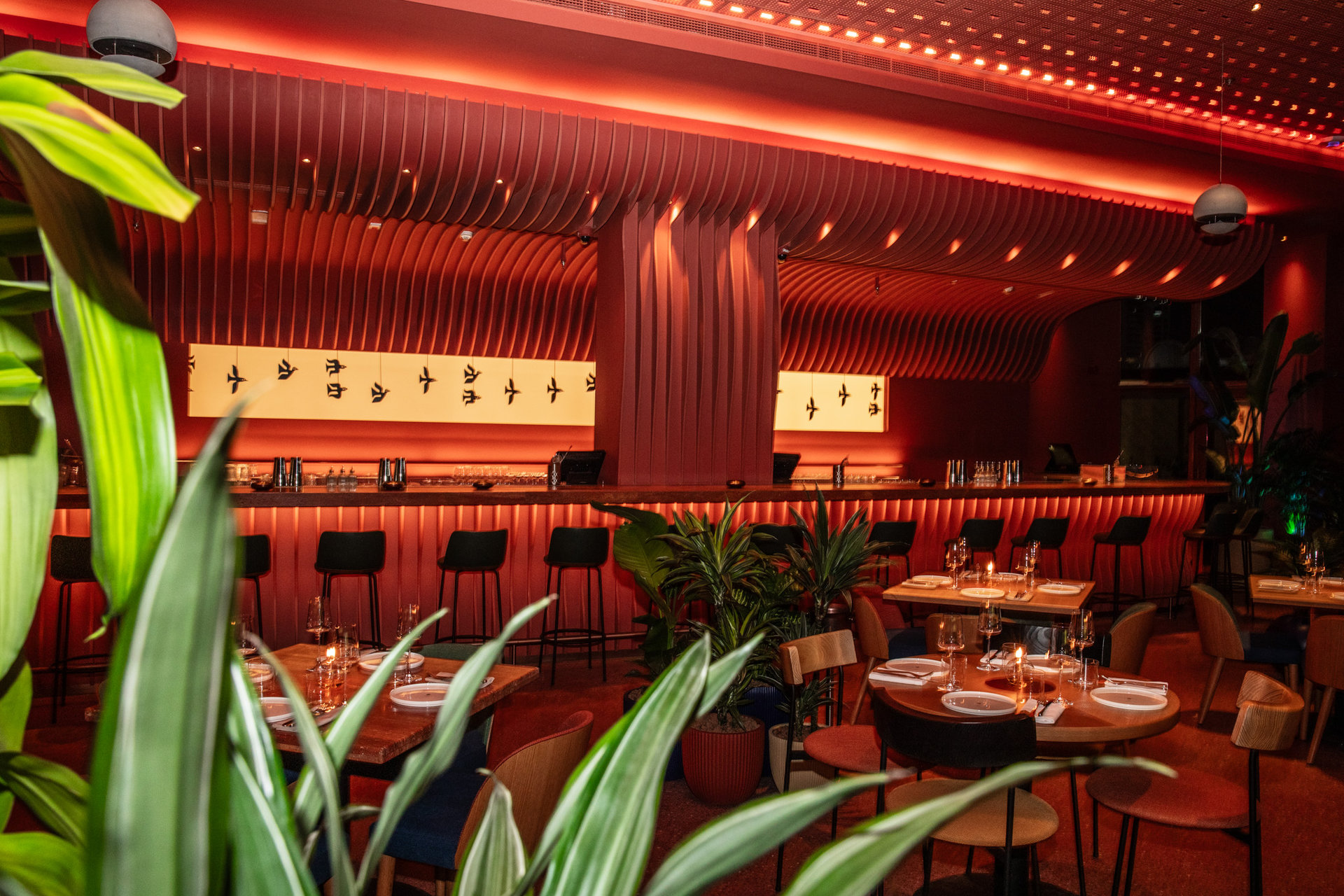 The Guild
DIFC's latest addition, The Guild, will make you wonder: "Is this Dubai's most beautiful restaurant?" Stretching over a whopping 20,000 square square feet, The Guild certainly takes the crown. The newest culinary hotspot of the glittering Emirate has divided into five distinct concepts: 'The Nurseries,' 'The Potting Shed,' 'The Rockpool,' 'The Salon,' and 'The Aviary' as well as a few smaller spaces, including a pastry boutique, a bubbly room, and a small chocolate decorating salon.The Guild's multi-concept approach is a game-changer transforming Dubai's dining landscape.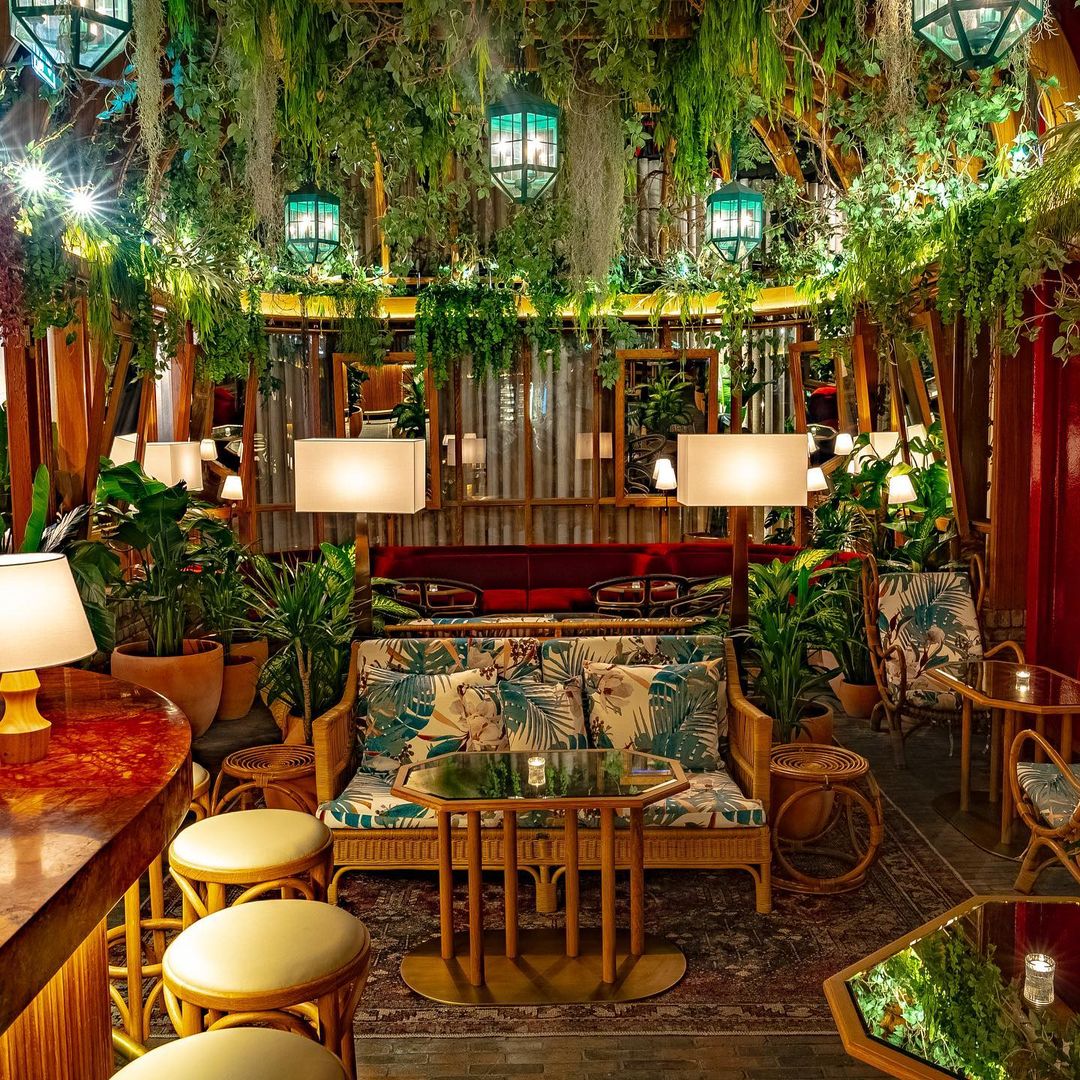 Eugène Eugène
Is it a restaurant? Is it a greenhouse? Is it both? Well, it's Eugène Eugène, a new French brasserie tucked away on the rooftop of Kempinski Mall of the Emirates. Eugène Eugène offers a garden-inspired sanctuary in the bustling heart of Al Barsha. This modern brasserie exudes a cool and relaxed atmosphere, providing the perfect setting for a daytime coffee or pre-dinner drink. The restaurant's lush decor draws inspiration from greenhouses and market halls in France, featuring an abundance of plants, a lovely conservatory, an outdoor terrace, and comfortable seating options. With a menu that combines traditional dishes with a modern twist, including fresh seafood, delectable meats, sharing-style starters, and Mediterranean pasta, Eugène Eugène is set to elevate the food scene in Al Barsha.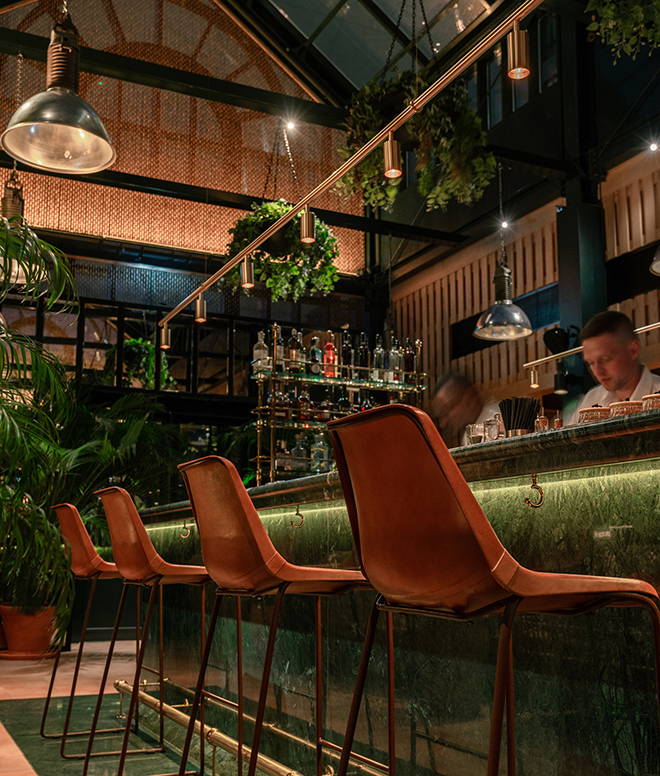 Zenon
When it comes to food, Dubai has it all – a cafe on manmade ski slopes, extravagant hotels deep in the desert, a daring dining experience suspended in the sky, and even underwater restaurants. It was about time a futuristic, AI-driven restaurant hit the city's bustling culinary landscape, and Zenon has made it possible. The latest addition to The Address Dubai Mall's restaurant portfolio, Zenon offers a unique fusion of Mediterranean and Asian flavors, delivering a dining experience like no other. Drawing inspiration from Greece, Zenon aims to pay homage to the gods with meticulously crafted dishes that transport diners to distant shores. Beyond culinary excellence, Zenon offers cutting-edge AI entertainment, with interactive holographic displays and personalized visuals created using AI technology. It's a haven where gastronomy and immersive technology converge to engage and captivate the senses, making it a must-visit dining destination in the vibrant city.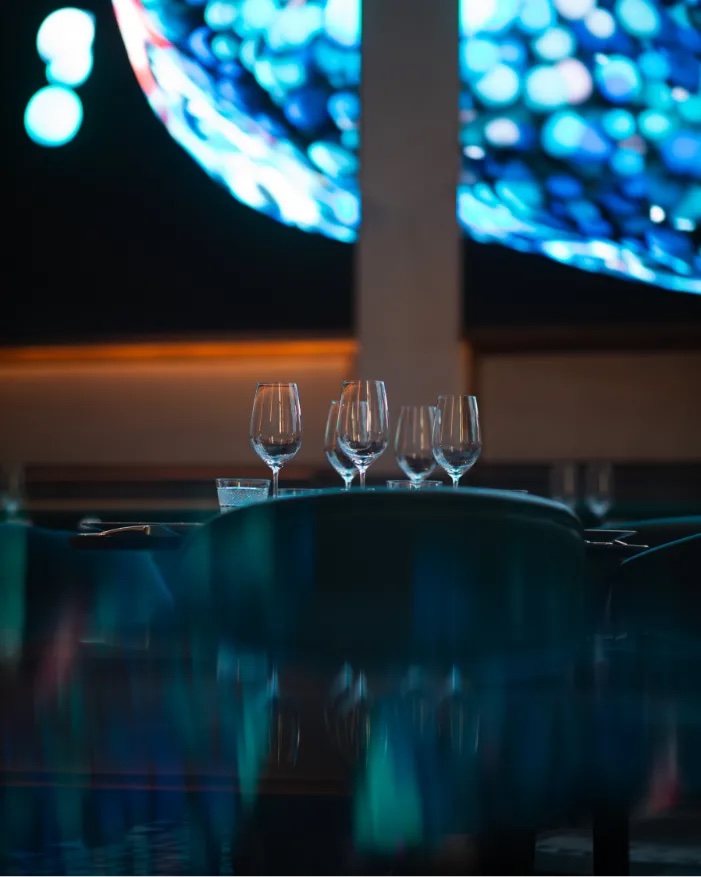 ALSO READ: EAR CANDY: THE COOLEST GIRLS ARE SPORTING STATEMENT STUDS.