Dotted within Dubai's breathtaking skyline are a slew of achingly cool structures, of which some include the new Jameel Arts Centre on Dubai Creek and Hai d3 at Dubai Design District. And something those two prime locations have in common are that they're the brainchild of Ibda design, a Dubai-based architectural studio.
At the helm sit architects Wael Al Awar (from Lebanon) and Kenichi Teramoto (from Japan), and together their firm have garnered a unique characteristic that'll see their works designed in responsiveness to the local environment — meaning, their projects have been sensitive to their surroundings like using sea salt in the building's material.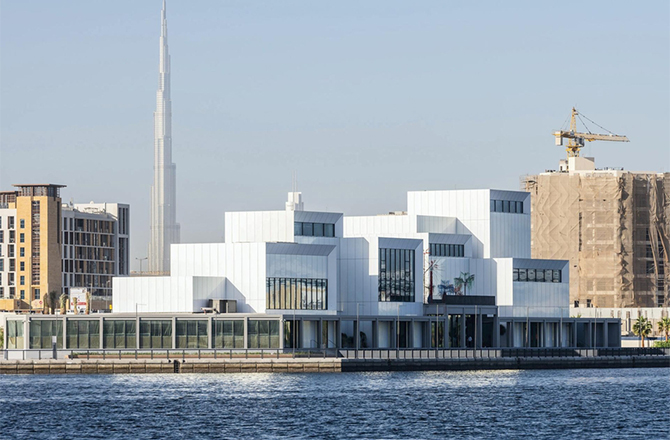 The design duo's distinctive, refined aesthetic has earned Awar and Teramoto a top spot at the Venice Biennale next year, as they're set to represent the UAE then.
Marking the fourth year that the UAE has participated at Venice Biennale, the leading architecture pavilion, this will be the first time that the National Pavilion UAE organisation (commissioned by the Salama bint Hamdan Al Nahyan Foundation) has put out an open call for submissions.
The Venice Biennale for architecture is set to run from May to November 2020 and the main exhibition, dubbed How Will We Live Together?, is curated by Lebanese architect Hashim Sarkis.
Looks like the Middle Eastern influence is heavily present and we couldn't be more proud.
Now, read more about Dubai Design Week's upcoming fifth edition.