More than just a luxury fashion house, the creative heads at Hermès are better recognised as seasoned storytellers. All throughout the 16 different métiers, whimsical elements are merged with artisanal production, heritage and an imaginative concept that is then brought to life through fantastical designs and exquisite techniques.
Take Petit h, for example. The métier was established in 2010 and it was born out of the effort to give life and meaning to unique, hybrid objects that are made with leftover materials such as silk, porcelain, jewellery and more. Now under the creative direction of Godefroy de Virieu, the Petit h métier continues to tell a tale of the artists behind the fantastical designs and techniques used by Hermes craftsmen and artists.

At Petit h, creation takes place in reverse, and the fascination of the métier has arrived in Dubai and in the space – and the creativity is limitless.
Faithful to Hermès' spirit of ingenuity, the creations are surprising as they are fun. We came across a frame of a saddle that was transformed into a chair, a rocking horse and a stunning guitar (that surprisingly, is extremely comfortable).
There were plenty of unexpected surprises throughout the Petit h wonders in The Dubai Mall including how a button, cup and piece of leather transforms into a salt shaker; how clay, leather, tableware and wheels from a skateboard are combined to create a decorative (and rollable) plant pot and tabletop; and a silk tie used as a handbag handle.
It defies all outside expectations and whilst they may look like objects of art, Virieu ensures that they're meant to be utilised.
To pay homage to Dubai, there was a selection of pieces dedicated to the traditions of the city including an incense burner consisting of a fine terracotta dish elevated on a green and white crystal base, as well as a falcon stand which combines terracotta with leather, porcelain and crystal.
All of these objects are staged in a space reminiscent of a souk. The Maison collaborated with Emirati architect and designer Abdalla Almulla to design the scenography and infuse the architecture of these traditional places of conviviality and trade.
Upon entering, you're welcomed into a warm space echoing earthy tones on its walls and floors, and the openwork ceilings help diffuse soft light, minimise exterior heat, and create a welcoming atmosphere. Very much working in line with the essence of Petit h, Almulla worked with ingenious objects that are created from diverse and varied materials in often unusual combinations.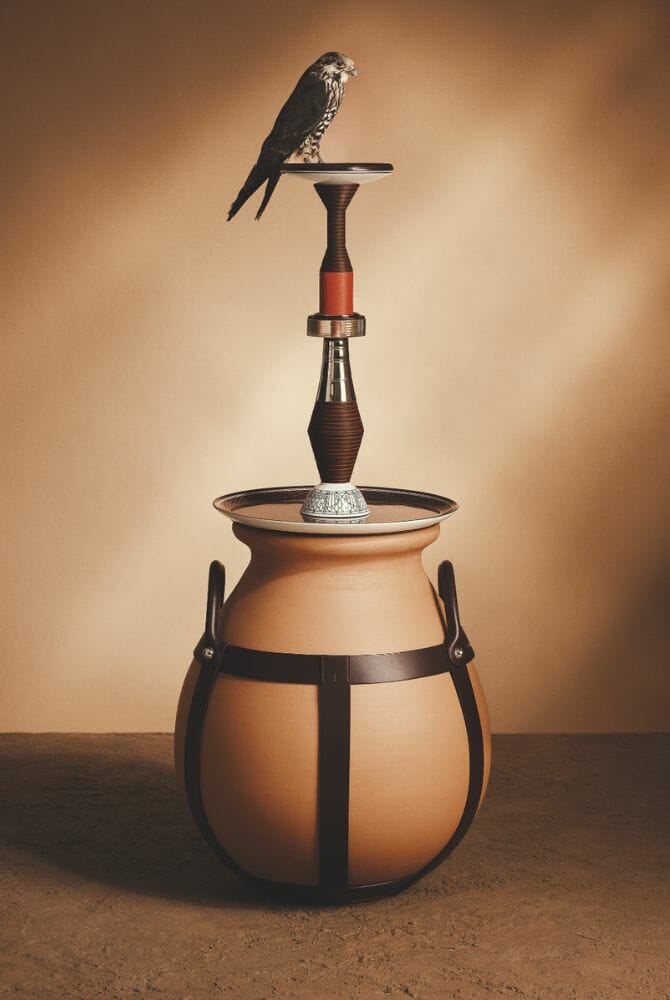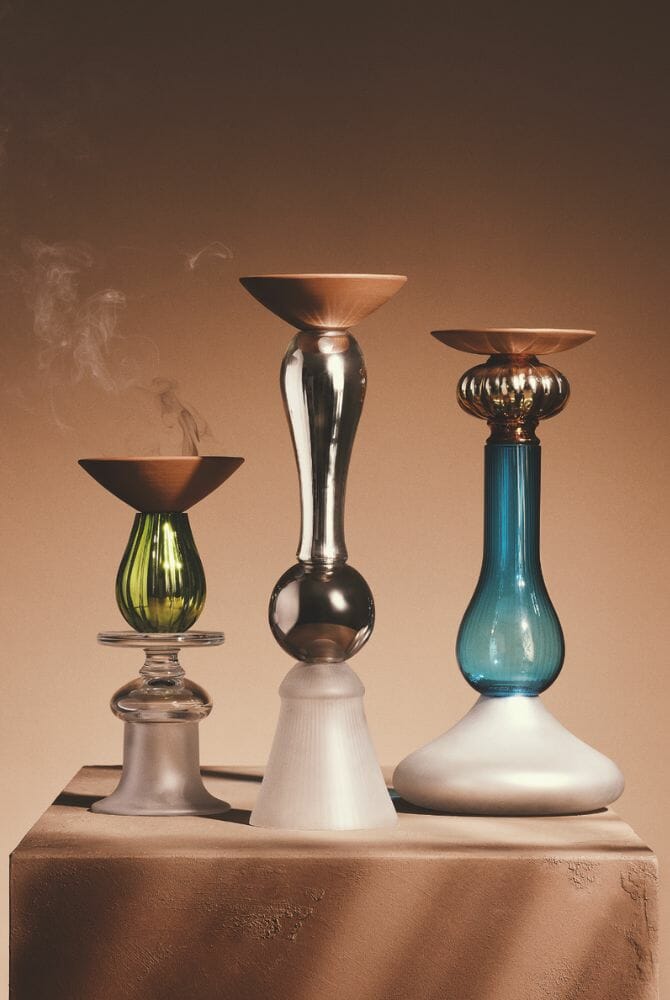 The Petit h souk will be open from November 11 – 27 in The Dubai Mall.
ALSO READ: WELCOME TO HERMÈS' RAVE IN THE DESERT.