Fashion's finest have descended upon Paris for Fashion Week and with a jam-packed calendar of designers revealing their latest Spring/Summer '23 collections, we've seen just about every kind of wardrobe offering sweep the runways. At Hermès, Nadège Vanhee-Cybulski created a wandering wardrobe for the season – one that will have you prepared for any occasion.
In a show space that remained deserted with dispersed sand dunes illuminated with shifting colours to reference the morning rays, the warm sun, the shimmer at dusk and lastly, the dances of the night, the collection's looks chaotically moved throughout the show space to present to you Hermès' ultimate rave in the desert.
Nodding to the way we dress for vacation post-pandemic, the collection made way for a plethora of versatile pieces that eventually transform as hours of the day progress. Continuing its adaptation of presenting notions of luxury travel, Hermès' city girl gets a utilitarian update for exploration. For example, there were hooded leather parkas that featured backpacks, mixed-media dresses and overshirts and leather jackets that came with straps slung over the shoulder to reference pieces of arm candy.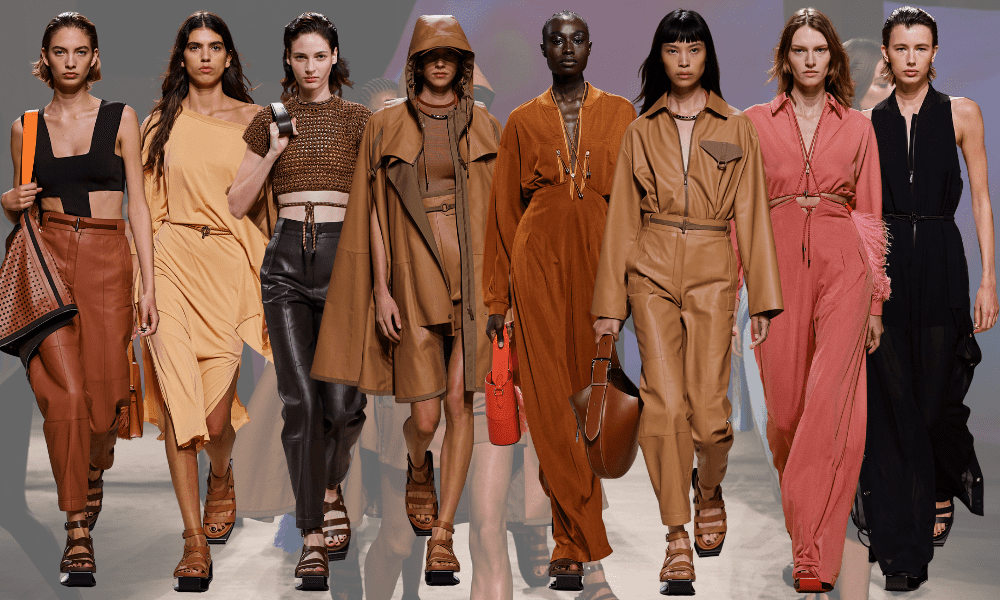 Throughout the collection, Vanhee-Cybulski also revealed a raincoat featuring a tech-fabric back with breathable mesh, dresses and jumpsuits with lace-up sides, sequinned abayas, as well as elegant and slim dresses featuring user-friendly zips for a customisable look.
And as always, Hermès' DNA and house codes were embedded into then nomadic collection. With utilitarian references in its delicate leather work showcased in a palette of browns, the collection comes complete in lambskin, graduated perforations and interplays of braiding and crochet, eventually forming athletic and feminine pieces that you can wear day-to-night. The colour palette leans towards sandy beige and shades of brown with tints of dawn pink to represent the morning, whilst come sunset, all is effervescent and fluid in dark browns and black – a painting of a picturesque holiday escape.
Vanhee-Cybulski still wanted to bring a sense of lightness to the collection without making it too technical – and she succeeded effortlessly. With an earthy palette, skilful textures, 3D prints and a playful aesthetic, she proved that simplicity is, in fact, powerful.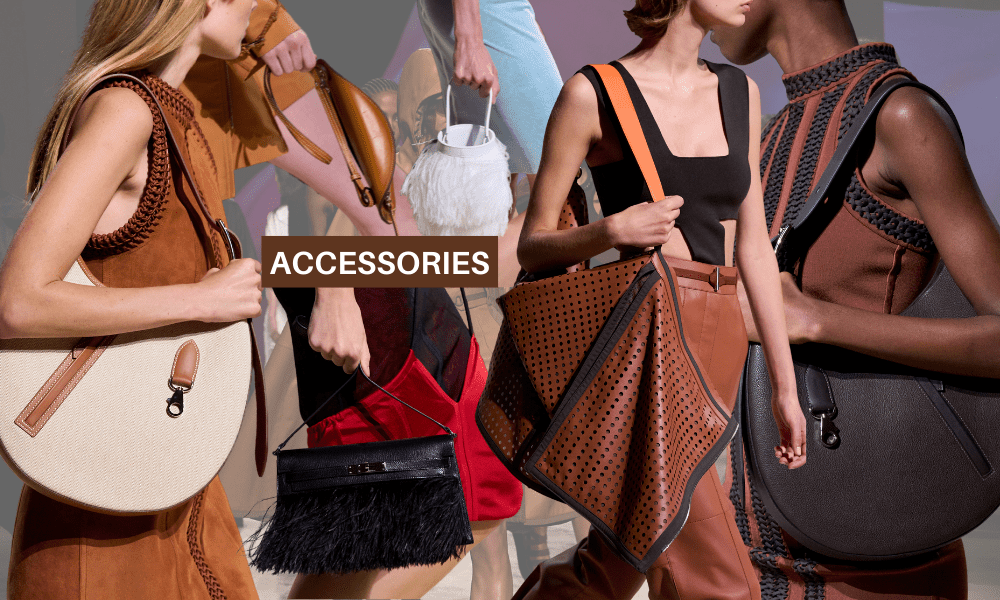 ALSO READ: FIVE COLLECTIONS THAT WOWED AT PARIS FASHION WEEK.