Tired of googling "Things to do in Dubai" every weekend only to mindlessly scroll through overwhelming options before surrendering to your faithful bed and Netflix? We've been there. Matching the pace with Dubai's ever-evolving dining scene, art exhibits, weekend brunches, and outdoor adventures can be daunting. Keen on making your weekends more exciting?
Discover Buro's Weekend Playbook, your secret decoder, to unlock the very best Dubai has to offer.
ESCAPE INTO A FANTASY AT THE DUBAI OPERA.
Discover the enchanting world of Matilda the Musical at the Dubai Opera this weekend. This sensational production, born from the brilliance of Roald Dahl's beloved book and the creative genius of the Royal Shakespeare Company, tells the heartwarming tale of a remarkable young girl who, armed with her imagination and sharp intellect, fearlessly reshapes her destiny. With a script by Dennis Kelly and original melodies by Tim Minchin, this theatrical marvel, directed by Tony Award winner Matthew Warchus, promises an evening of wonder. Make your way to the Dubai Opera, where the magic of Matilda awaits, promising to captivate audiences of all ages.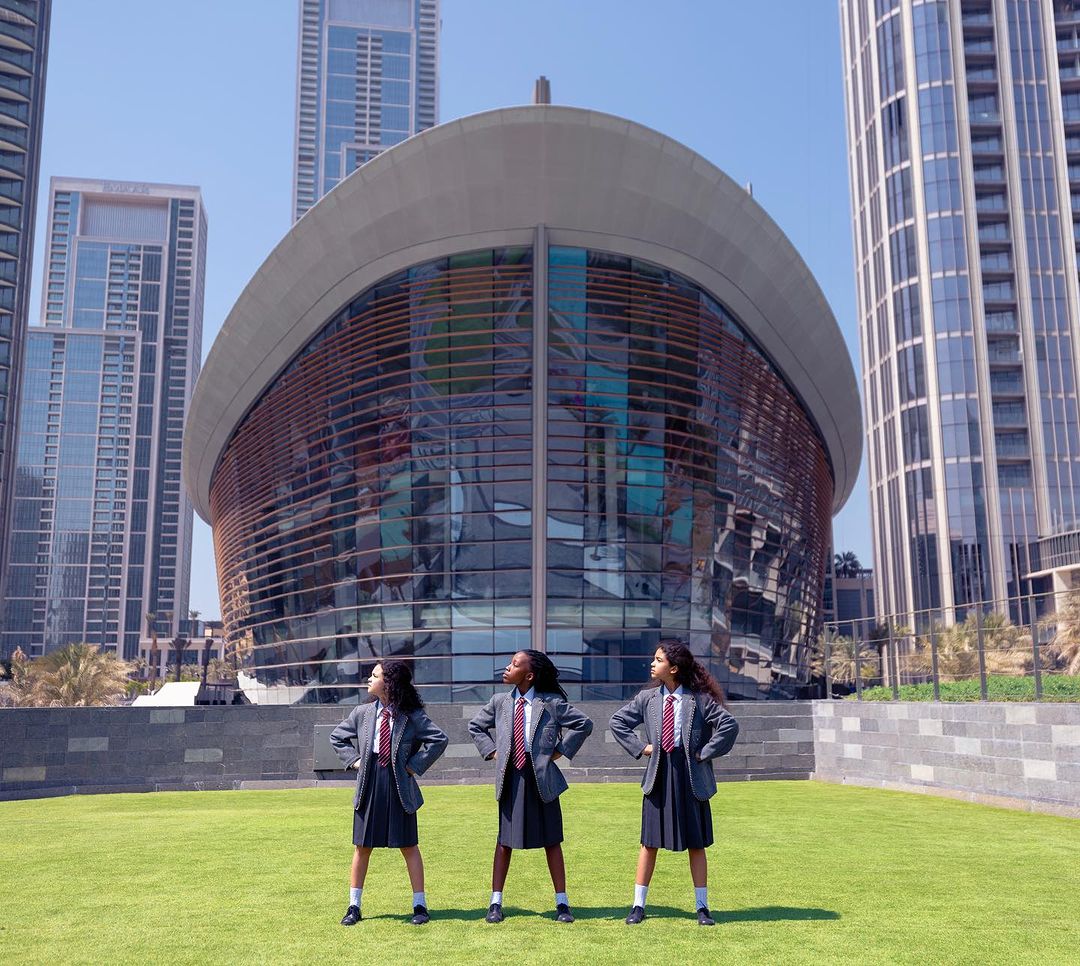 TAKE A JOURNEY THROUGH TIME AT JAMEEL ARTS CENTER.
This weekend, make your way to the Jameel Arts Center to experience a unique exhibition showcasing five decades of artist, curator, designer, and collector Fereydoun Ave's collection of Iranian art. Originally conceived by the Carnegie Museum of Art for the 58th Carnegie International, the exhibition is curated by Negar Azimi and Sohrab Mohebbi with Talia Heiman. The spellbinding display will bring together 37 artists, allowing visitors to explore Iran's fascinating history through art. Titled Some Seasons: Fereydoun Ave and the Laal Collection, 1959-2019,' the exhibition features paintings, sculptures, archival material, as well as polaroid portraits of and by influential artists and cultural figures.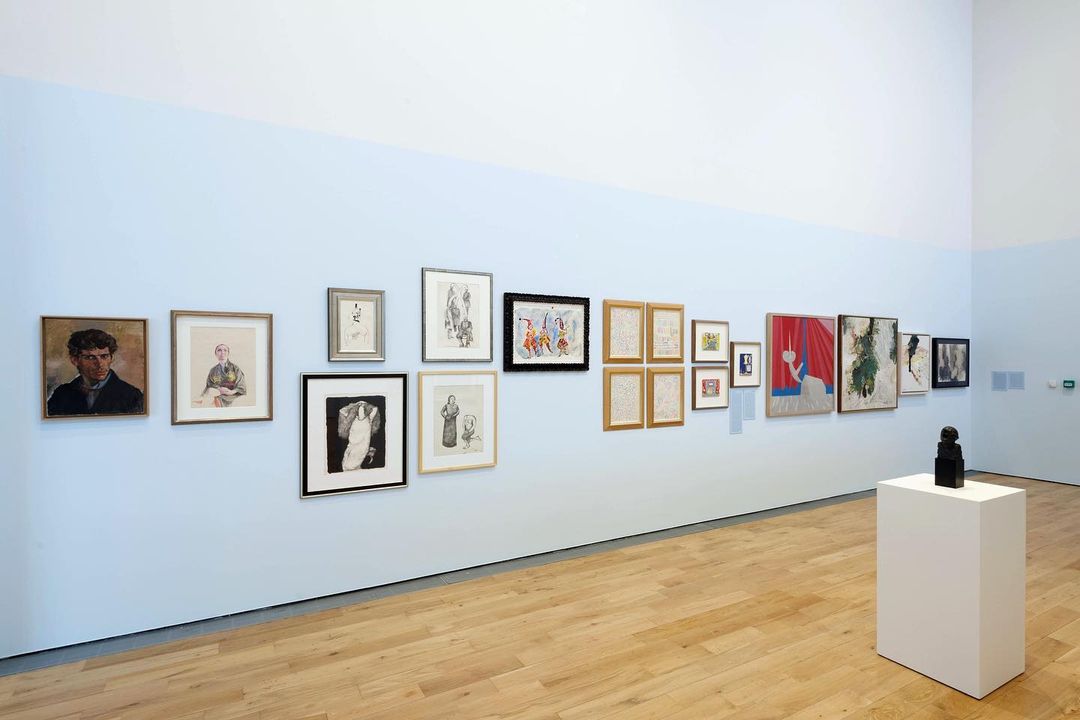 EXPERIENCE THE BEST OF ARAB CINEMA AT CINEMA AKIL.
Arab Cinema Week is back at Cinema Akil with a curation of 11 feature films, four shorts, and five thought-provoking Q&A sessions with the filmmakers. Presented in collaboration with Safar Film Festival, the Arab Cinema Week will run at the Alserkal venue from October 6 to 15. Discover the best of independent Arab cinema through stories that reflect the intricacy of relationships and social encounters in the Middle East.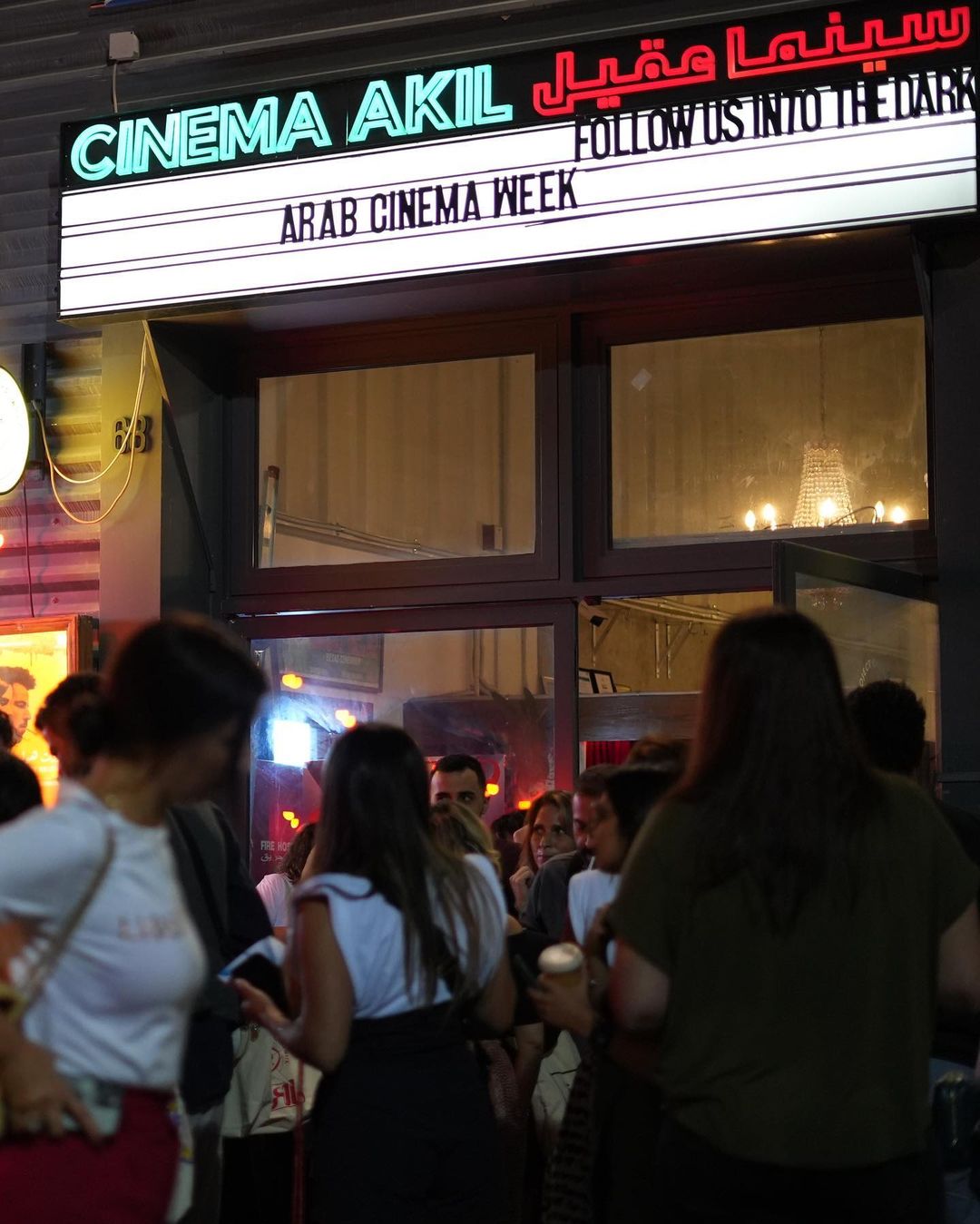 DISCOVER VAN GOGH'S MASTERPIECES IN A WHOLE NEW WAY.
Immerse yourself in a world of visual wonders at the Theatre of Digital Art, where the 'Van Gogh x Japan' exhibition is running through the month of October. Step into the fascinating universe of iconic Japanese masterpieces reimagined through the eyes of Van Gogh in a breathtaking 360°visual and auditory experience.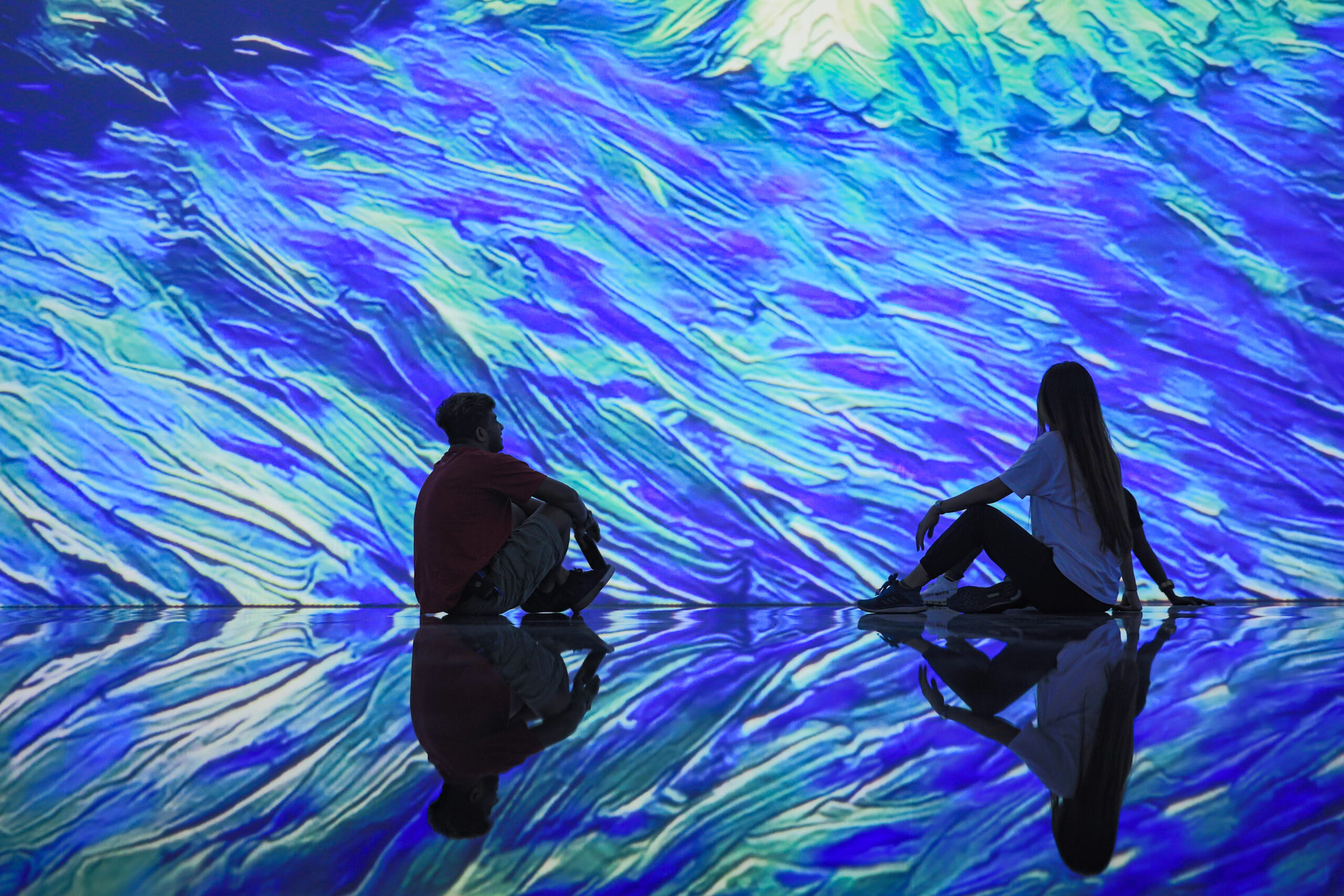 UNLEASH YOUR INNER ARTIST AT WILD PAINT HOUSE.
On the hunt for an out-of-the-box, fun weekend activity? You might want to check out Wild Paint House. Nestled in Al Qouz, the biggest paint studio in Dubai offers you the chance to get your creative juices flowing. There are no rules, no boundaries, just paint. With six different art experiences to explore, Wild Paint House promises a fun time whether you come by alone or with your besties in tow.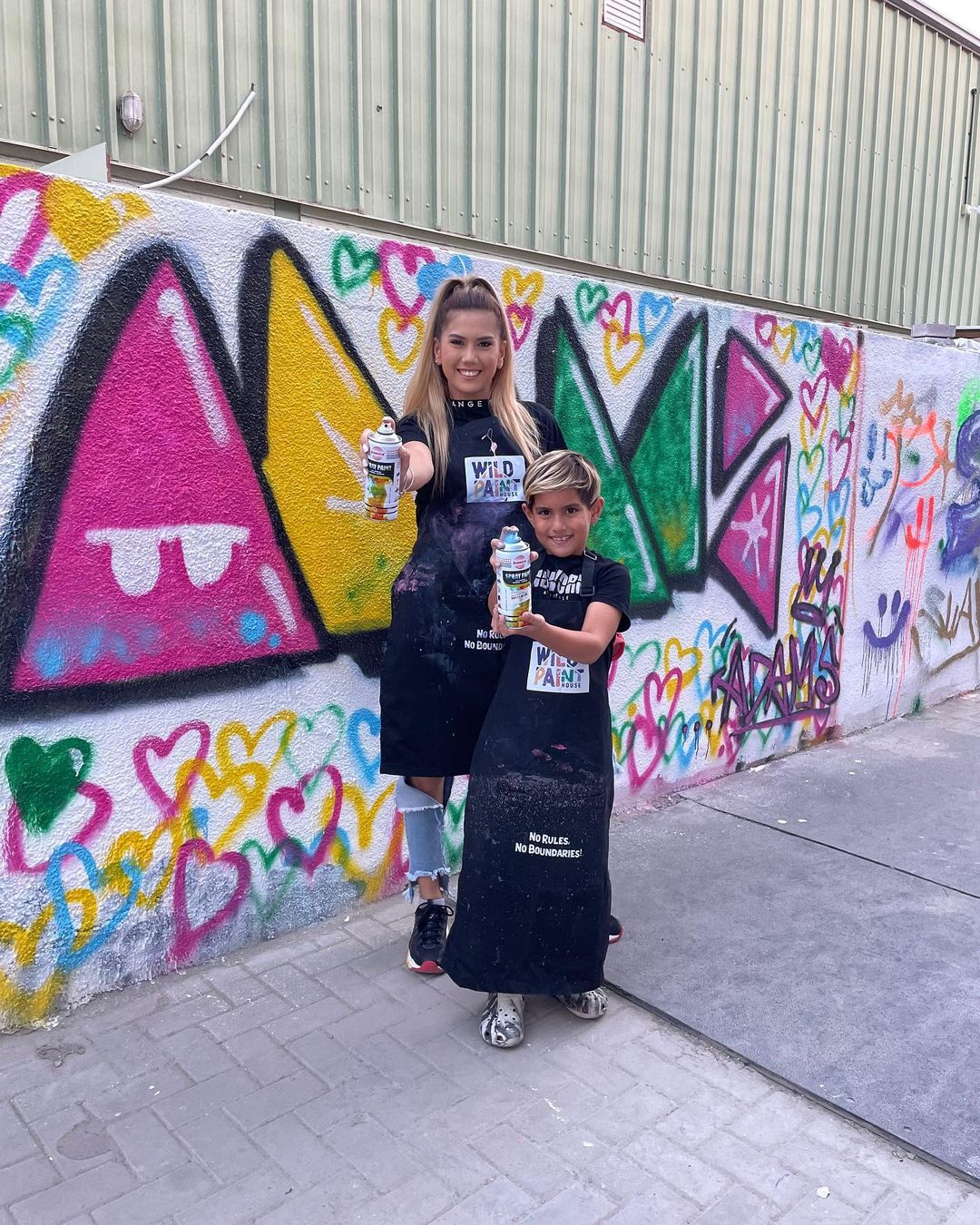 ALSO READ: SHAPING FASHION'S FUTURE: 5 VIDEOS THAT SHOWCASE THE CUTTING-EDGE OF CGI MARKETING.