Ferrari is perhaps, if not, the world's most popular and desirable luxury car marque. For decades, it has actually positioned itself as a luxury brand rather than as an automobile manufacturer – and rightfully so, as the Italian brand carries a strong heritage that not many can match. With a global identity and an even more recognisable automobile logo (hello prancing horse), Ferrari is a brand that welcomes an immersive experience into the 'Ferrari Lifestyle', and we were lucky enough to witness it first-hand.
In an exclusive location in Dubai, BURO. Middle East was welcomed into a vault belonging to an extremely VIP Client of Al Tayer Motors. Choosing to remain anonymous, it's evident that he's an avid Ferrari enthusiast, housing a plethora of memorabilia and of course, vintage and modern Ferrari cars. Trust us when we say we were left speechless.
From Michael Schumacher's Ferrari F2002 to displays of dioramas, figurines and more, the space was an artistic and engineered beauty of art and automobiles. And Raid Abusitta, Vice-President, Ferrari at Al Tayer Motors, was on-site to walk us through the impressive museum and talk us through Ferrari Classiche, the Ferrari community and the emotions that come with owning or driving a Ferrari.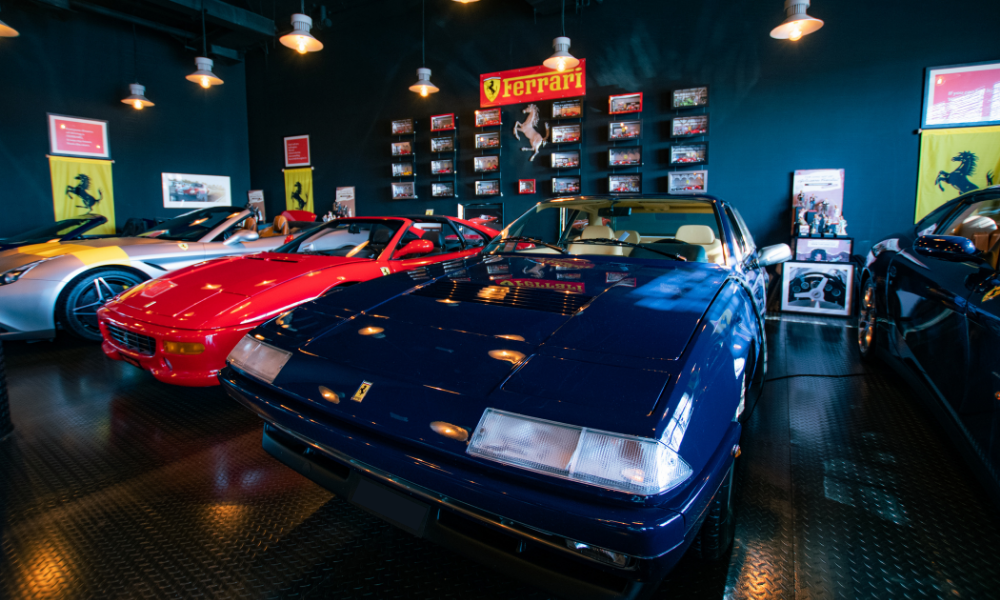 What makes working on Ferrari Classiche cars special?
For any car that is over 20 years old, we usually invite its owners to do a classic certificate where we take all of the information of the car just to make sure that it's authentic and that nothing has been modified. It has serial numbers that match every single part, and that will have two benefits: the reliability of the car that it hasn't been tampered with and safety. Those are the two things we look out for when working on any restorations. In addition, it appreciates the value of the car. For any collector who is interested in buying a car, the first question they would ask is "Does it have a Classiche certificate?" Because if it doesn't, there are sceptical questions and doubt that it might not be original.
Which car is the most exclusive in this collection?
The La Ferrari and Michael Schumacher's car. The actual one from 2002. You can see the name, and the serial number – and it's a priceless car. We also have the engine.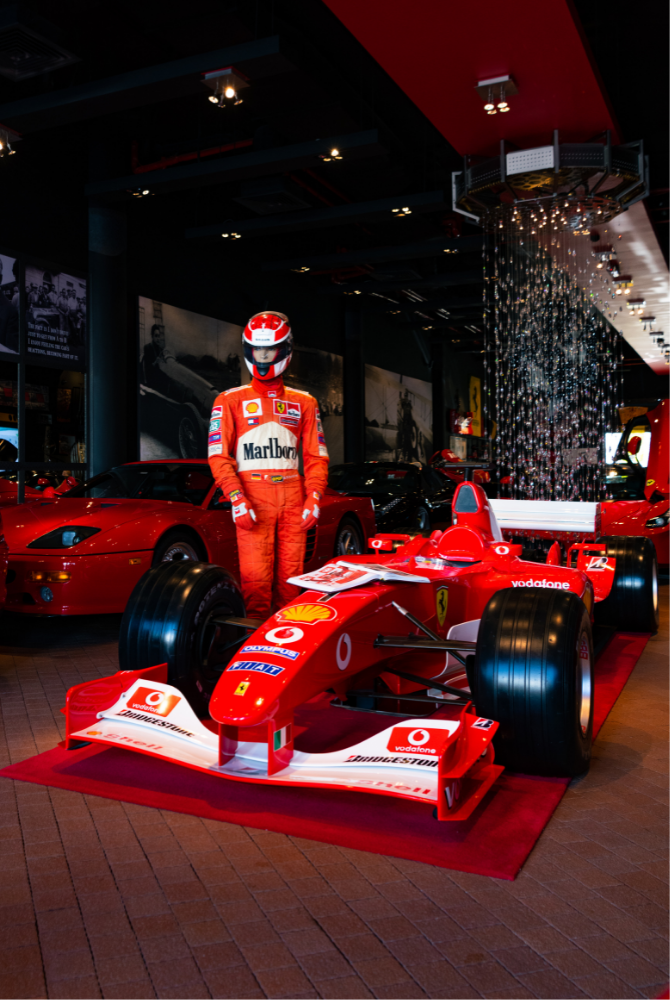 They say that owning a Ferrari car comes with a community. Can you elaborate on what this means?
Yes. Buying a Ferrari is not a normal car. What we say is that we sell dreams and emotions. The car itself, once you drive it, it fills you with emotions, and once you see your friends gather (we have certain activities for Ferrari clients), they share the same passions for the car, the same passion for the brand.
No matter which Ferrari you have, it always has a different character from another modern range of Ferrari. Within Ferrari, we have a number of activities such as the Ferrari Owners Club which is exclusive to the owners. It features lifestyle activities with gatherings such as Christmas parties, New Year's parties, and when they want to drive to the mountains in the Northern Emirates – more activities for the whole family that they can gather around certain times. Track Days which is another dimension of Ferrari that we usually support in terms of Club Challenge cars or any of the GT3 cars or Formula 1 cars. We have Finali Mondiali, which is exclusive for the clients that have racing cars. So, Ferrari is attracting or is a magnet for all of the people who love the brand. So there are so many things you can enjoy with Ferrari when it comes to racing, lifestyle or community. You can support your community in terms of charities and so on, and that is the family of Ferrari.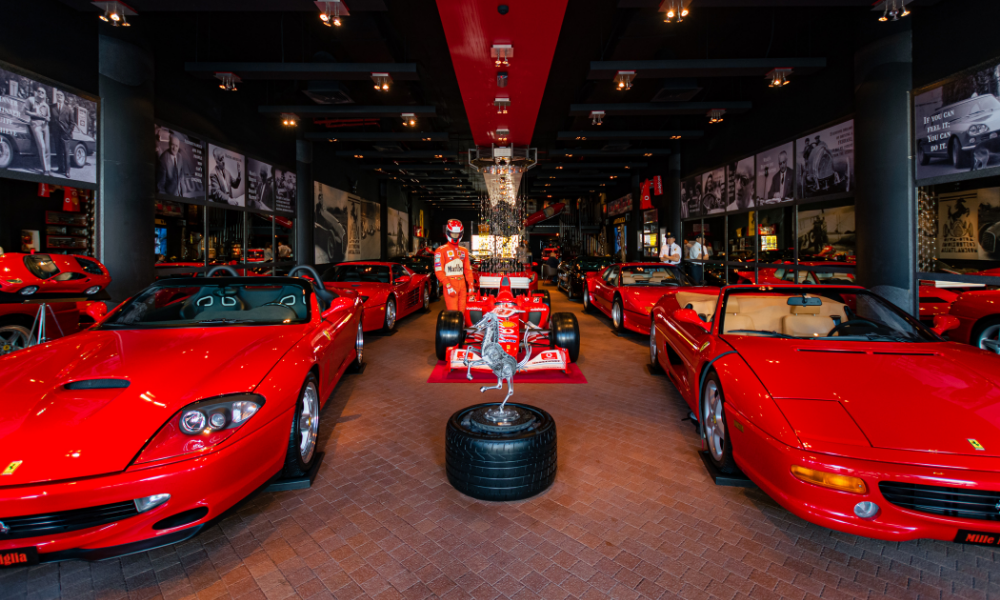 We also have our showroom which we consider as a Clubhouse. It's for the members that come to the showroom, go to the coffee lounge, and enjoy talking about their cars, their future cars or even the vintage cars – which Ferrari was a leader in when it comes to heritage and vintage cars.
"What we say is that we sell dreams and emotions."
It really is a shared passion between the owners…
It really is. The thing is that with a Ferrari itself, once you drive a Ferrari, it fills you with emotions. The car talks to you, the sound of the car, the drivability of the car, the sheer experience when driving the car.
You mention emotions quite often/ what are some of the emotions you want a Ferrari driver to feel?
Firstly, the sound of the engine. As soon as you start it, you can hear the sheer power of the car or the engine. Once you drive it, you feel how easy it is to drive. In some cars, you'll find that they are difficult to drive but once you sit in a Ferrari, you'll be surprised at how easy it is to drive the car because of the way it was designed. It was designed for the driver, to make it easy for them to use the dashboard, and the ergonomics and the seating are so comfortable. It really is a day-to-day car and this is the best thing about it. In Ferrari, you have those lifestyle cars which we talked about, the Roma or Portofino M, then we have the 812 GTS and SF90, which are truly easy to drive and very comfortable.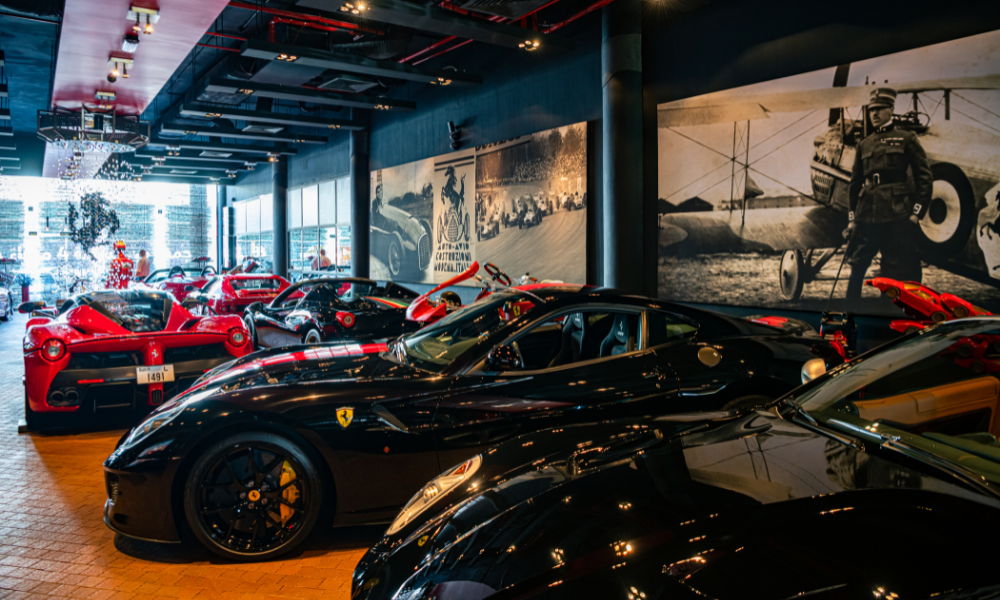 Again, going back to the emotions, it's the sound, the enjoyment of driving them and feeling the quick response of the car, feeling the ambience surrounding you.
"The status on the road when driving a Ferrari is another feature."
Once you sit in a Ferrari and you drive it, and again, I compare it to other brands, you really do enjoy driving it. You can really feel that with so many features of it, you can have a true enjoyment of driving a true DNA car that Ferrari has produced.
Can you tell us more about the Five Ferrari Supercars?
We have the 288 GTO, F40, F50, Enzo Ferrari and LaFerrari. These are what we call the big five that represent Ferrari. They are the core of Ferrari and always keep the backbone of the thrills of having such a car in your collection. The supercars are completely another pillar.
When talking about the restoration of a car, how long is the process?
It depends on the condition of the car. You'll find cars that are bona fide, where they've been neglected for so many years and people forgot about them. So for an F40, since the customer bought it in 1988, he never moved it. You can even imagine that the fluids have evaporated. That would take a long job to do but a full restoration could be seven months to a year, on average. But I would say to refurbish the complete car, you can achieve that in three months to bring it up to the concourse level – if it was regularly maintained, but if it was neglected, then seven to twelve months.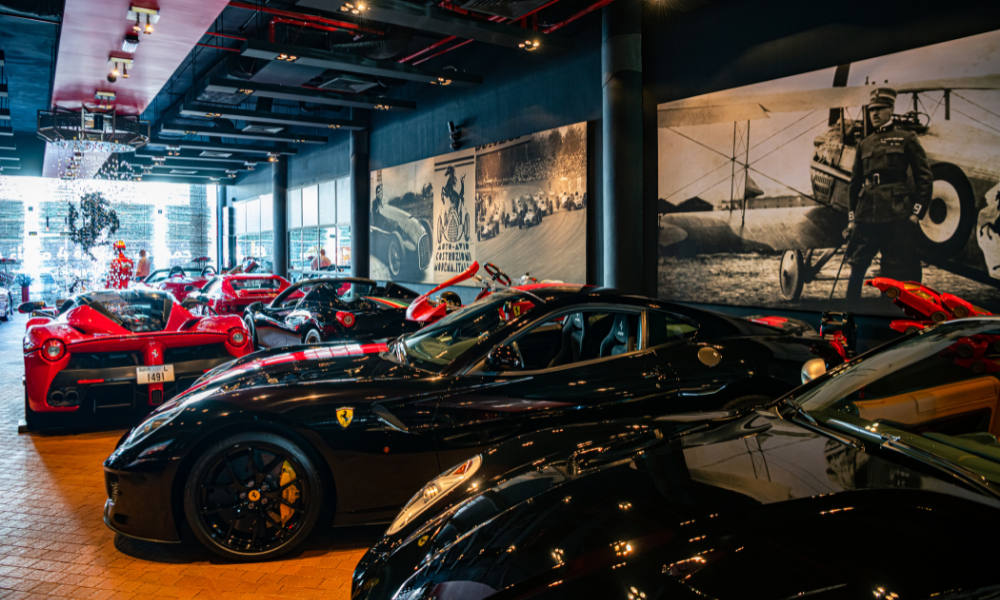 What's the process like when scouting for a car?
It depends. Sometimes a client would reach out to us and say they're looking for a certain car. We'll do it through our networking and we try to find the best car for him/her at the best price. Auctions are one of the options we have but not only that. Because of our Ferrari networking, we can communicate together as dealers and find the right car for him.
The showroom you mentioned earlier wasn't an intimidating space as I thought, it was more welcoming…
Yes! When we designed the showroom, the idea was not to fill the whole showroom with cars. The idea was to put a few cars like a boutique and this was the concept that we follow. It's not to fill it up with cars, just to have a few cars and enjoy the ambience.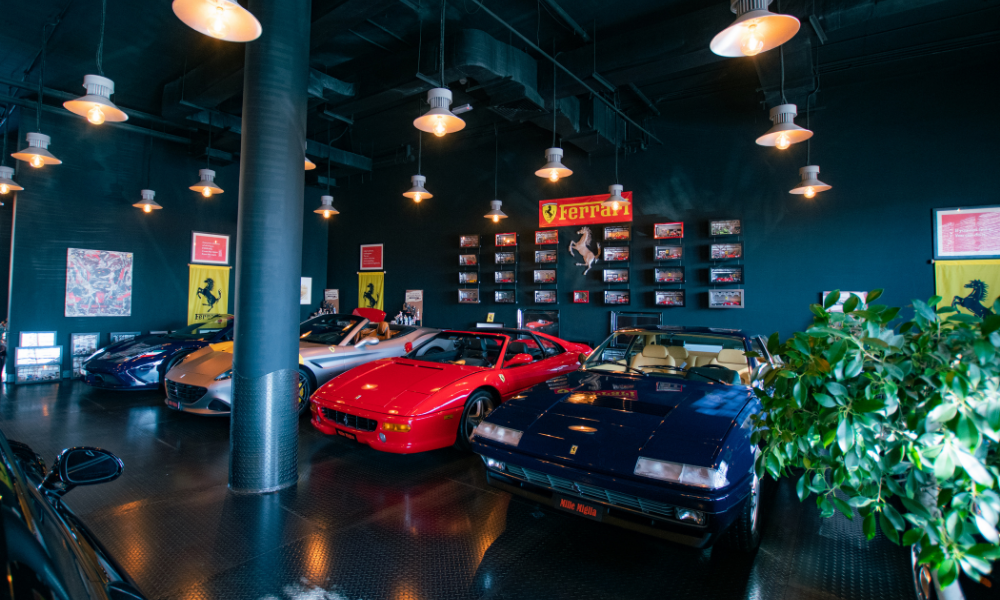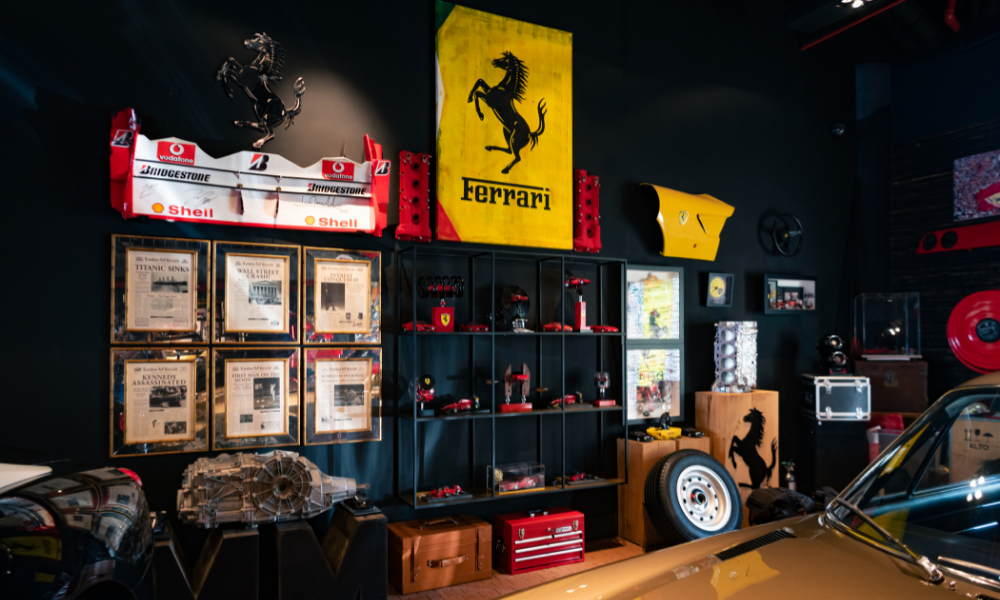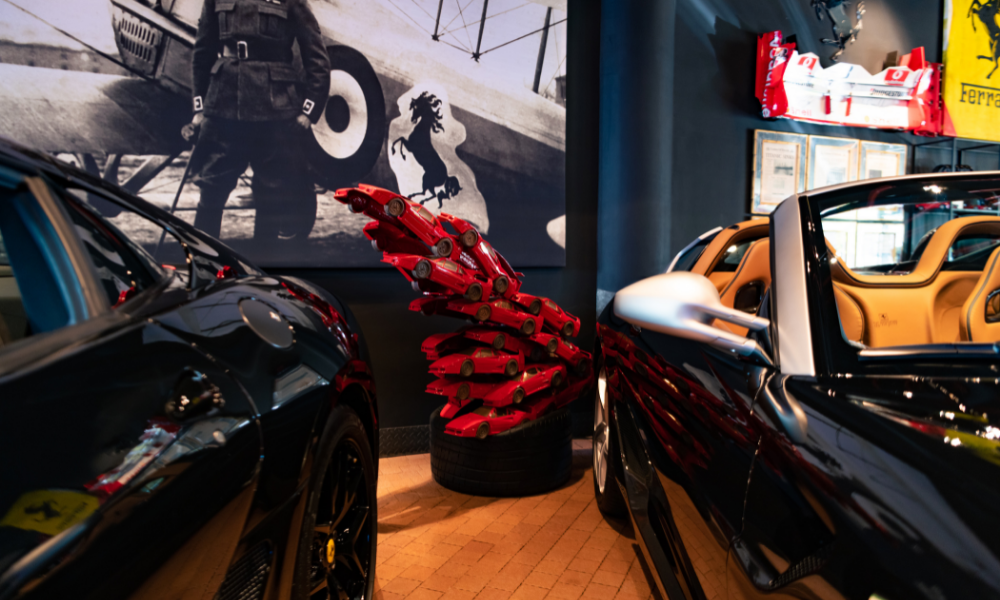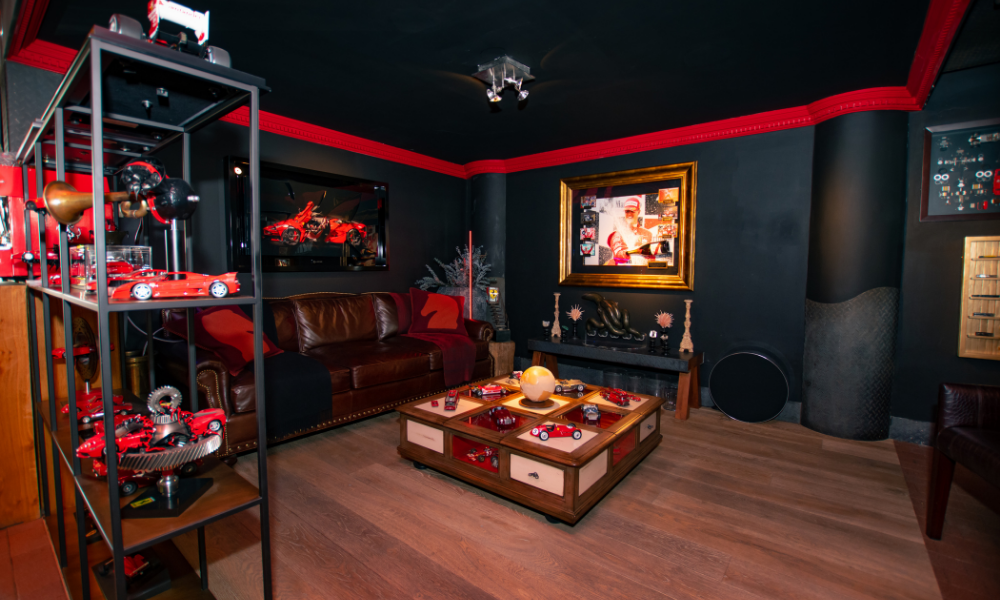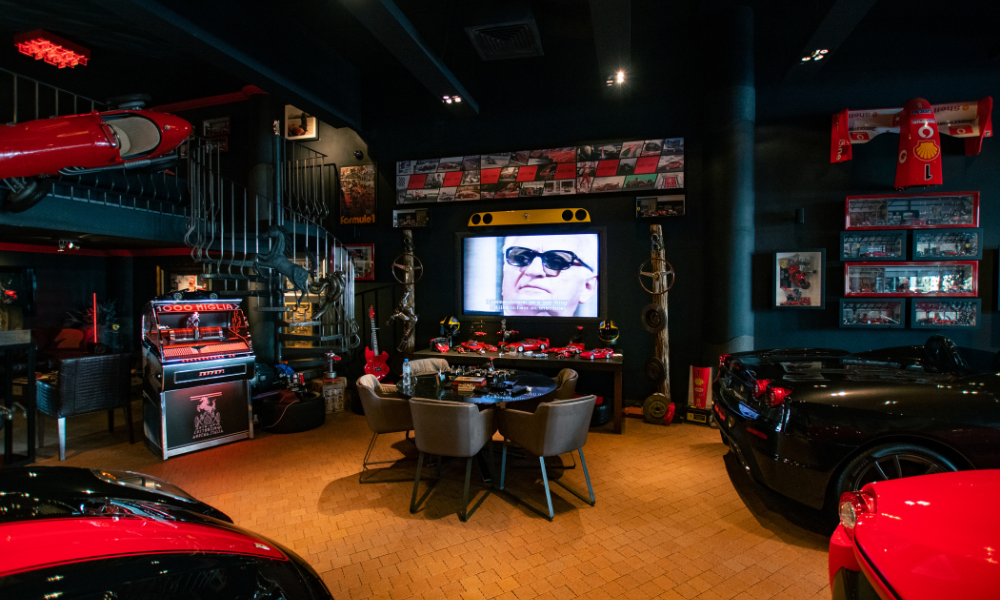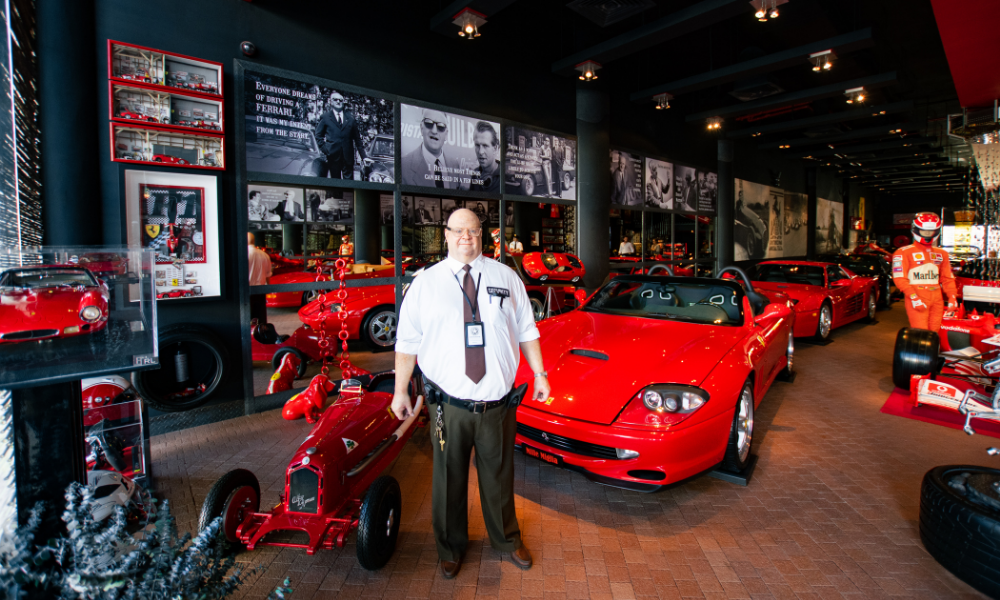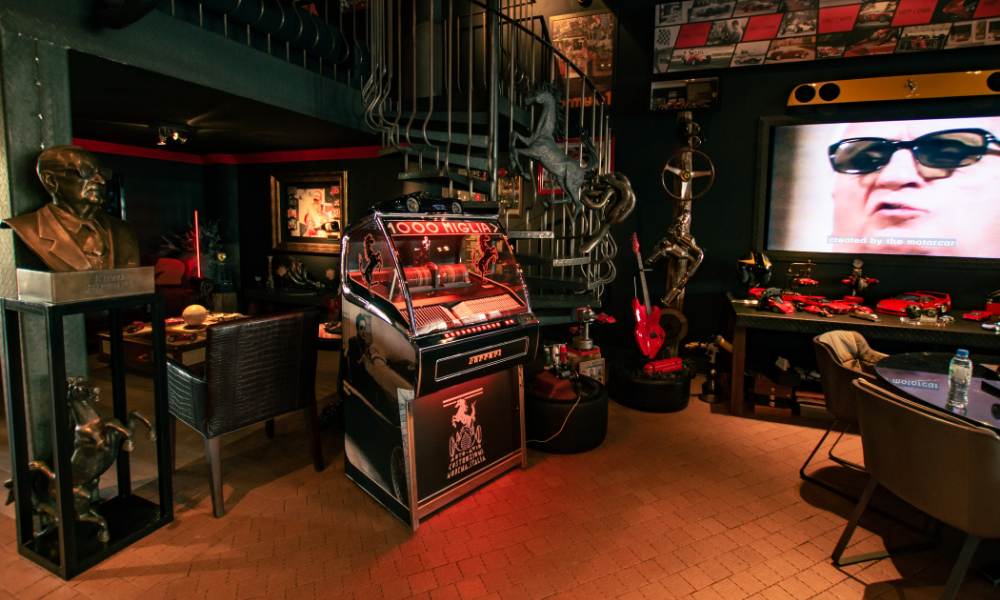 Also read: Inside CHANEL's 19M Métiers D'art headquarters by Rudy Ricciotti.