Jewellery is about making a statement and if there's one name that nails it on the head when it comes to a 'more is more' ethos for your personal hardware, it's Bvlgari. Introduced in 1999, the architectural design of B.zero1 is famously inspired by Rome's Colosseum and celebrates infinite beginnings.
Its emblematic design and coveted creations open the path to new beginnings and to unprecedented journeys. The muse who represents being a step ahead of the times and aligns with the spirit of B.zero1? Zendaya, of course.
Living life on her own terms, the Brand Ambassador embraces the convention-defying and audacious spirit of the B.zero1 collection. As Zendaya demonstrates, it's all about bold self-expression. And with so many ways to rock B.zero1, the only rule to remember is to break them all.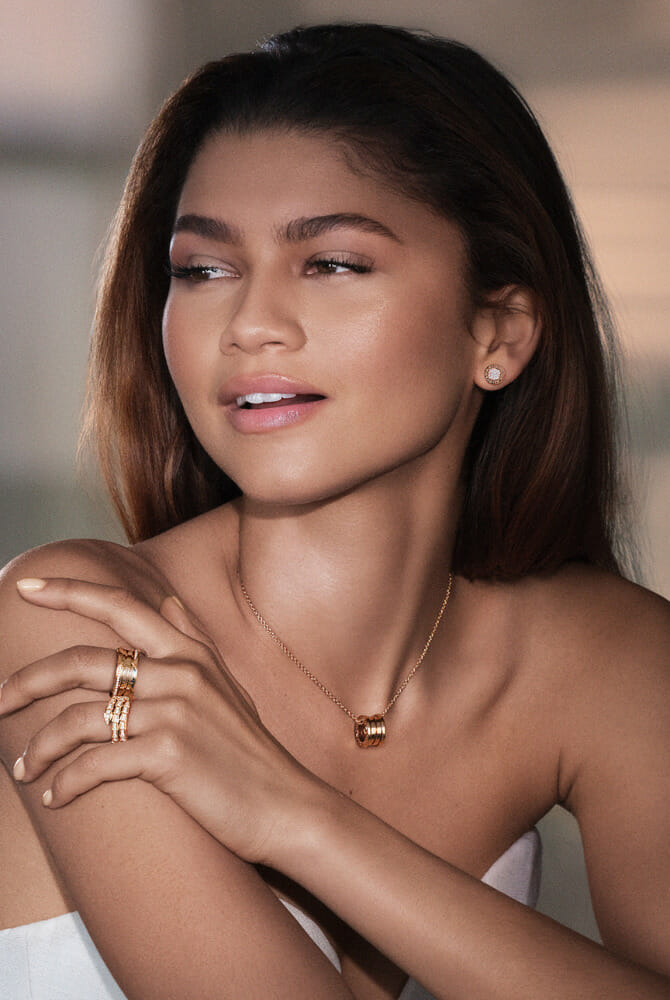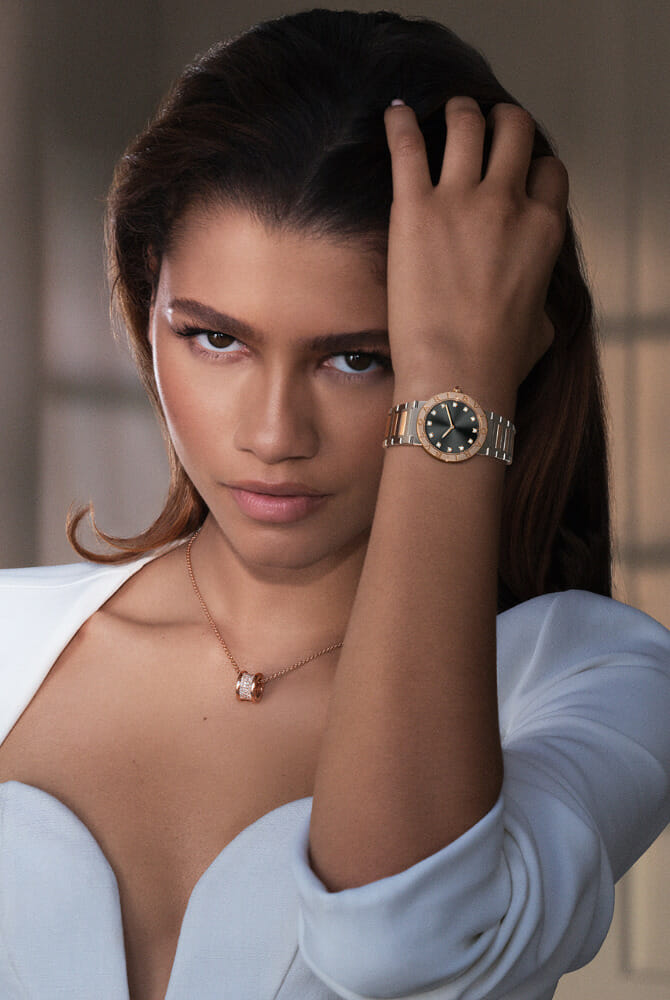 Born from the ambitions to revolutionise the aesthetic codes of jewellery, the eternally modern icons of B.zero1 confirms itself as the jewel icon of those who achieve their goals with determination and audacity.
B.zero1 is for anyone who dares to dream, and who does everything to transform a bold vision into the reality of their own life.