Eid Al Fitr is officially upon us and whilst it's known as a time of giving, it's also a time where family and friends get together for endless gatherings that require a well-prepared wardrobe.
With that being said, this celebratory season, Van Cleef & Arpels has taken the spirit of timeless elegance and injected it into the iconic Perlée collection – a beautiful edit of pieces that make the perfect gift to give this Eid. It also adds that special sparkle to your sartorial choices.
The elegantly crafted creations come in the form of easy to wear bracelets, earrings, rings, watches or pendants – each adorned with pearls of gold and embedded with the maison's long history of poise and savoir-faire.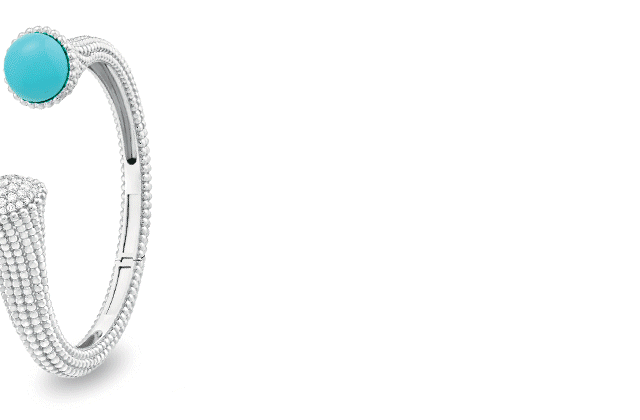 There's something quite eternally alluring about jewellery overall. Whether simple and dainty or OTT and unmissable, the refined curves and bright jewel tones of the Perlée collection possess a unique sartorial quality that seemingly resonate with the Middle Eastern woman.
Perfect for making a statement this Eid, the Perlée creations bring with them a tradition of a hundred years of excellence and colourful stones (think onyx, malachite and turquoise) complete with glittering ribbon of yellow, rose and white gold-polished bracelets and rings.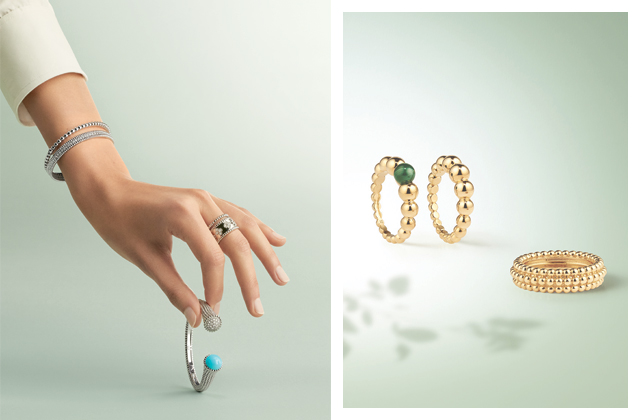 And as if that wasn't enough to convince us to gift one of these pieces of arm candy to our loved ones (or ourselves), the pieces have been handcrafted to bring out each piece's uniqueness and shimmer. 
Van Cleef & Arpels' Perlée collection is available at all boutiques across the Middle East.
Now, take a look at Van Cleef & Arpels' fascinating Treasure of Rubies collection.