In the thriving city of Jeddah, an annual four-day program takes place where a celebration of arts, exhibitions, educational forums, design and expert craftsmanship is at the forefront. The 21,39 Jeddah Arts is officially on and for its fifth year, have partnered with Van Cleef & Arpels.
Alessandro Maffi, Van Cleef & Arpels Managing Director Middle East and India, says, "Participating in this new edition of 21,39 Jeddah Arts continues to strengthen the Maison's promise in supporting the local art and design scene of the Kingdom. This exclusive exhibition will be the occasion to celebrate designers and encourage creativity, art and passion in the Middle East, whilst welcoming the connoisseurs into the universe of Van Cleef & Arpels".
This year's theme of 21, 39 Jeddah Arts is 'I Love You, Urgently', and it aims to not only enrich the Middle Eastern art scene but, will highlight environmental concerns and the youth through a series of exhibitions, workshops and educational forums.
Acting as a catalyst for engaging regional artists, designers and enthusiasts, this year's participation from Van Cleef & Arpels will see a display from Julia Ibbini, the winner of the maison's Emergent Designer Prize in 2019, as well as an extraordinary display of work by Arthur Hoffner. Van Cleef & Arpels will also announce the Call for the 2020 Middle East Emergent Designer Prize.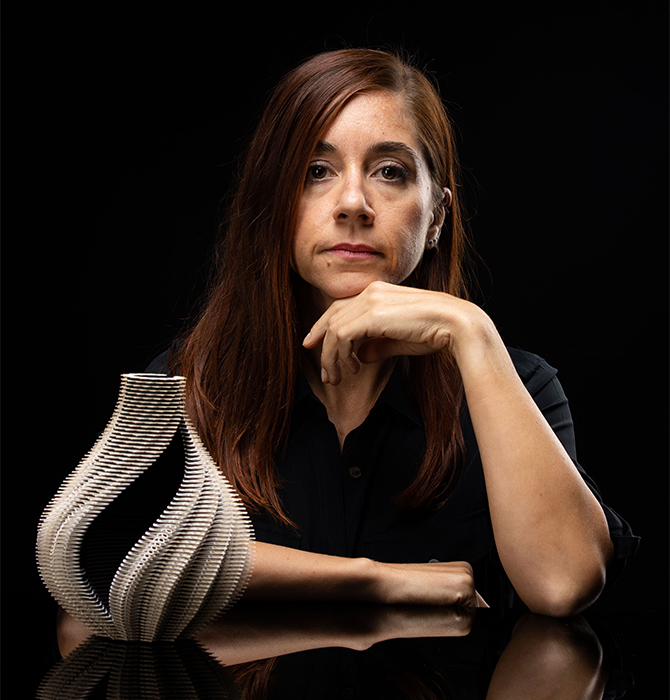 In November 2019, Ibbini (a Jordanian-British designer) won the Van Cleef & Arpels' Emergent Designer Prize, which resulted in winning a trip to L'ECOLE Van Cleef & Arpels. Responding to the given theme of 'Cyclical', Ibbini's design entitled 'Symbio Vessels' (pictured above) revolves around "a special build process of both a sequential back-and-forth and an interactive collaboration between human and machines."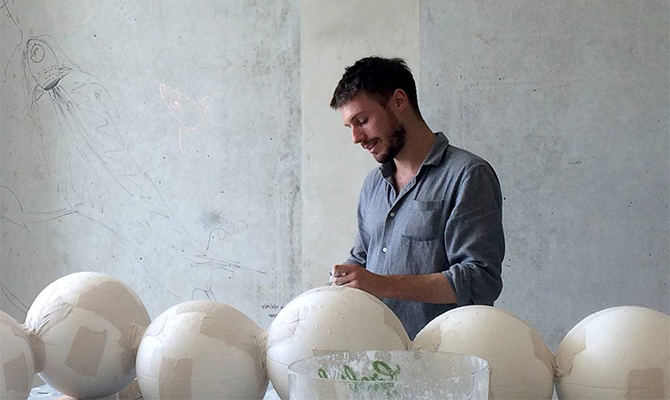 One the maison's key collections, the Perlée range, has been displayed in a way you've never seen before. Arthur Hoffner has artistically created an installation that plays with balance, motion and defies the laws of gravity.
Partnering with Van Cleef & Arpels, Hoffner has produced a slew of vases that combine gilded brass spheres, aluminum tubes and blocks of marble to create an achingly cool composition. It will be displayed at the newly opened Van Cleef & Arpels boutique at El Khayyat Centre, Jeddah, until February 8, 2020.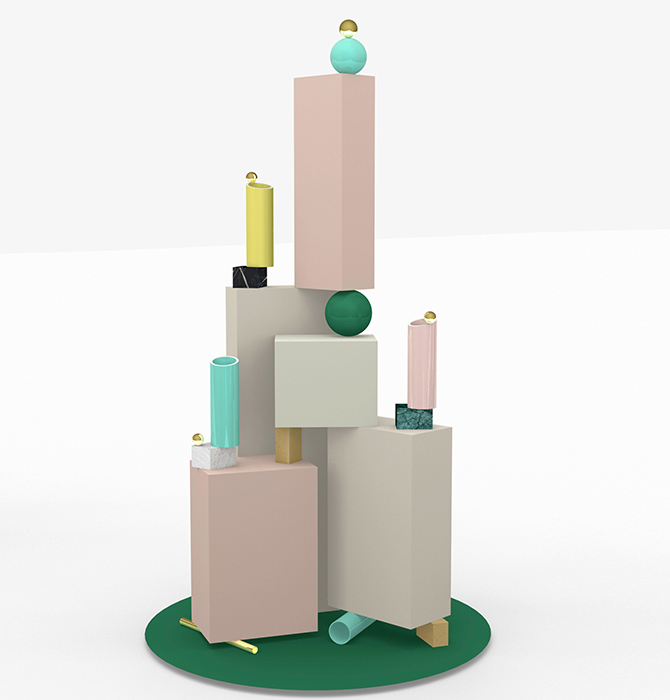 Also, during the opening of 21,39 Jeddah Arts, the luxury maison will launch its Call Out to designers of the region for the 2020 Edition. In this case, emerging designers are invited to submit designs for functional products to explore the theme of Flora. A key source of inspiration from the maison, designers are invited to explore elements of line, patterns, textures and materials. In case you're interested and would like to apply, just visit https://tashkeel.org/.
Now, discover Van Cleef & Arpels' latest exhibition in Milan.