Aezad Muzaffar Alam has been announced as this year's winner of the Middle East Emergent Designer Prize — an initiative driven by Van Cleef & Arpels and Tashkeel to recognise and award emergent talent in the Middle East.
Aezad is a Pakistani architect living in UAE and for his winning piece, titled Fragments of the desert garden, he responded to the given theme of 'Flora'. For this, he was inspired by the harmony and geometry of flowers, petal-shaped elements and abstract shapes that resulted in a decorative lounge chair.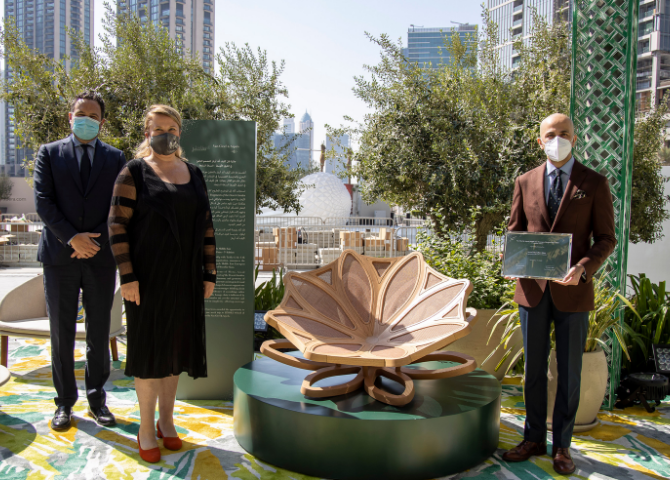 Whilst talking about the inspiration behind the piece, Aezad says: "Drawing upon the decorative ornamentation of Arabic architectural motifs, my design of a lounge chair aims to fuse functionality with rhythmic aesthetics found in nature. I use design as a tool to challenge and innovate at a time when everything seems to have been tried, and artistic flair is all too often compromised."
With the new winning title under his belt, Aezad has been awarded the opportunity to travel to Paris for a one week trip to discover the culture and savoir-faire behind the world of jewellery at Van Cleef & Arpels' L'ÉCOLE School of Jewellery Arts. Also, a total of AED 30,000 was awarded for the cost of materials and production of his design piece.
The winning work will be showcased at Les Salons Van Cleef & Arpels Dubai Opera boutique.
Now, discover the Alhambra collection.